Why Can't I Button the Bottom Button of My Jacket?
Also, am I definitely gross if I compliment a woman on her haircut?
Because I feel like an uncrossed t with the last button on my suit jacket undone, I knowingly violate the rule about not buttoning it. I don't mind at all that this makes me look uptight (I am uptight), but I do mind that some people think I'm ignorant of what they consider such a fundamental rule of fashion (I'm not ignorant). Sometimes hard-liners will even pull me aside to let me know about my transgression, and I can't help but feel sheepish when they are utterly baffled that anyone would question the rule. What is the purpose of the button rule? Is there really no place in the world for a gentleman who simply wants to button the last button?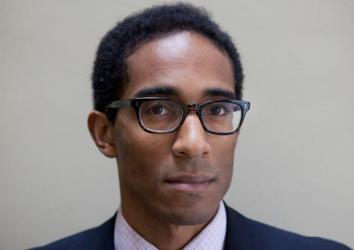 Thank you for your question. Sincerest condolences for your ongoing style calamity.
Under normal circumstances, I would scold the "hard-liners" who pull you aside for chats. (As a general rule, persons providing such unsolicited commentary are jerks; a decade after the offense, my friend Mark and I still find occasion to mock the cokehead who, introduced to Mark at a party, said, "Nice tie. It might go better with a different jacket.") But this is not a normal circumstance. These chats are desperate attempts at intervention. Please take a glance at this frame of Dr. No, which finds Sean Connery, like some hick from Scotland, buttoning the bottom button of a single-breasted suit. Oh, the bunching!—ack, the rumples! Dude looks goofy.
To suppose that you can work a look that James Bond cannot is the height of hubris, and I urge you to reconsider your stance before you die alone or in the arms of a partner who is even more stubborn than yourself. Or who is blind. No, strike that last part—surely someone who lacks the gift of sight would steer clear of you. With her other senses heightened, she'd smell your stench of failure from a mile off.

If you insist on carrying on this way, then I must insist that you invest in some custom-made paddock-cut jackets. Please take a glance at this diagram, helpfully provided by a designer who explains the logic of the look: "The button stance is raised. ... Placing both buttons higher means that the bottom button can be fastened without restricting movement"—or restricting your ability to lead a full life, I might add. Eccentric but rectitudinous, jauntily equestrian, the doubly buttoned paddock-cut jacket is suitable for both drum majors on leave and playboys in horse country. It was best worn by the Duke of Windsor, in a renunciation of his grandfather's way of undoing things.
I am a happily married 33-year-old man who recently went back to school. In one class, I share a desk with a nice young woman who just got a haircut, and her hair is significantly shorter than it used to be. It looks nice, but that's beside the point. It's obvious she got a haircut, and people like getting compliments; I'm just not sure I should be giving young women compliments about their looks. I don't have any particular desire to do so—we're not friends, and I'd just as soon keep things at a smile-and-a-nod level—but I don't want to appear an inattentive boor.
Thank you for your letter.
There are few situations in which it would be inappropriate to say sincerely to a woman, "Cute haircut!" Perhaps it is out of line in some professional contexts—like, say, she's a judge hearing a criminal case and you are a prosecutor. Or a defendant. It's basic small talk, little more than a friendly phatic utterance, hardly untoward. "Cute haircut!" can read as a come-on only if you're already giving off sex vibes like a classic creep. But if that were the case, you could make "Good morning!" sound like an invitation to a hot-tub party. (For another thing, it is situationally impossible to offend the kind of woman who would be most gravely horrified by an earnest compliment on her haircut, because she already has her head covered.)