Teacher-Student Congress
In a live chat, Prudie advises a married college instructor getting a little too close to her 19-year-old pupil.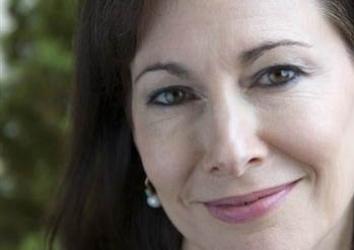 Emily Yoffe, aka Dear Prudence, is on Washingtonpost.com weekly to chat live with readers. An edited transcript of the chat is below. (Sign up here to get Dear Prudence delivered to your inbox each week. Read Prudie's Slate columns here. Send questions to Prudence at prudence@slate.com.)
Q. Relationship With Student: I am a 30-year-old married college teacher and a mother. I have recently developed a platonic relationship with one of my students. He is 19 years old and is quite smart and intelligent for his age. We chat, through Facebook mostly, about topics related to what I teach (philosophy, history, literature, current events) and we seem to have connected intellectually in many aspects. I have conversations with him I don't even have with my husband and it has been very mentally stimulating. I find myself feeling guilty about this relationship, as if I were cheating on my husband because I found someone that fulfills something in me that he doesn't. I consider myself a woman of morality and integrity, but I am also frightened that this might develop into something else if the boundaries are blurry. Am I wrong for having this relationship?
A: As an expert in the humanities, you are probably familiar with this saying by Blaise Pascal: "The heart has its reasons which reason knows not." (This was famously paraphrased by Woody Allen to explain his affair with Mia Farrow's daughter.) So once you're in the territory of knowing you're in a morally ambiguous relationship, professor, you also know the answer is, Cut it out. Right now you are connecting intellectually with this young man. Given the porousness of your emotions, you are already worried about finding yourself connecting on so many more levels. I am not in any way saying that a professor and student can't have a wonderful, intellectual relationship that extends outside the classroom. The world would be so much poorer if there were no professors able to be mentors to students of the opposite sex. But it does mean that when you're thinking, "This relationship is so much more fulfilling than my marriage," that you are jeopardizing your very standing as a professional. Cut out the Facebook chats and start reeling this in. At the end of this term recommend classes for this young man to take the next academic year that will enhance his academic journey. Keep in mind that you don't want to do anything that will bring your academic journey to an end.
Dear Prudence: Dressing Down
Q. Adoption Ethics: My brother has hit two of his ex-girlfriends. He also threw one of them into a wall. Neither of them pressed charges or even called the cops, so there is no record of his violence. Before meeting his wife, he went to counseling and anger management as a condition of staying in my life and our parents' lives. He is a much different man, but sometimes I see glimmers of his old temper. He and his wife cannot have children and hope to adopt. As part of their adoption booklet, they've asked my parents and me to write letters about them. I do not feel like I can do that and don't know what to tell them or my parents, who mostly want to forget that he hit women. I also feel like I'm in a weird ethical place where I don't know if I should tell the agency about his acts of domestic violence. I know if I was a birth mother it would influence whether I gave my baby to them. What should I do?
A: The easy answer here is that you tell the truth. Anyone who's writing a letter for an adoptive couple should do so with the understanding that it goes straight to the social worker or agency and is not vetted by the couple. Clarify this with the adoption agency before you start typing. Then you can say in good conscience that you have seen significant changes in your brother's control of his anger since he accepted the family's condition that in order to stay in your lives he seek counseling for his rage. Say that to your knowledge he has not hit his current wife, although he was violent on many occasions with his previous girlfriends. You can say you still see flashes of his old anger, but it has not, as far as you know, erupted in violence. You can encourage your parents to be equally honest. Then it is up to the professionals to evaluate your brother's fitness to be a father.
Q. Relationship Age Difference: I've fallen for a guy who's 15 years younger than me. I realize how ridiculous it is, and the hurdles ahead if we proceed—I'm reaching the end of my fertile years while he's entering life as an adult, for example, and I could not fathom putting this kind of responsibility on him (even though he's very mature for his age). And while I look young for my age and he keeps telling me I'm the most beautiful girl in the world, I'm not an idiot and there's a point at which, physically, the age gap is going to catch up to us. Other than that, I can't find one obstacle. I've had my share of serious relationships but have never gotten along with anyone like this before. We communicate so easily and have so many things in common that it's almost eerie. I feel like I have a responsibility to be the reasonable one, and I'd like to say, let's proceed with caution, but that's neither what I want nor what's happening at all. We both just want to jump. Can we?
A: Do you two read Pascal together? I'm not sure what you're asking me. I can't tell if you've already jumped into bed and are asking permission to get serious, or if you've just connected spiritually and want to move to a more earthly realm. Since you're reaching the end of your reproductive years, I'm going to assume you're around 40, so while he's young, he's not a teenager. But if you mention your fertility because you want to have children, then unfortunately, the biological reality of this means your situation is different from a couple in which the man is 15 years older. You have a deadline approaching, and being in the first flush of infatuation with someone in a very different place in his life is not a good basis for making permanent decisions. If you two want to have an affair, go for it! If you want to set the terms that he's the one and it's time for him to become a father, then forget jumping and force yourselves to come back to earth.