Ménage à Trouble
In a live chat, Prudie counsels a woman whose boyfriend pesters her about having a threesome.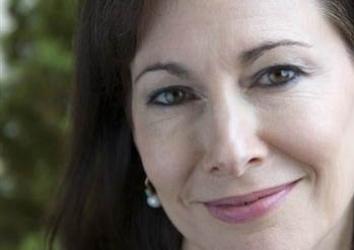 Emily Yoffe, aka Dear Prudence, is on Washingtonpost.com weekly to chat live with readers. An edited transcript of the chat is below. (Sign up here to get Dear Prudence delivered to your inbox each week. Read Prudie's Slate columns here. Send questions to Prudence at prudence@slate.com.)
Q. Threesome: One Too Many?: My boyfriend "Ted" and I have been together for nine months, and we've been living together for the last six (yes, I realized that we moved in together very fast). We support each other, share responsibilities well, and have an active and engaging sex life. I see myself spending the rest of my life with Ted. Ted has a sexual bucket list, and No. 1 is a threesome. He mentions wanting to have a threesome at least a few times a week, and points out various women in my life, like my co-workers, as potentially the third participant. At this point, I'm incredibly uncomfortable engaging in a threesome, and I don't see that changing anytime soon. Ted says that a threesome is something he would do only before we're married, because after that it would be weird. What do I do? Do I cave and have a threesome because it's something that's really important to him? Do I give him his freedom to have a threesome with two other girls, knowing I probably won't be OK with it after it happens?
A: I wonder how Ted would feel if you started pointing out his more adorable male co-workers and said constantly that you felt it would enhance your relationship—and his standing in the office!—if you two invited one of them to have sex with you. I always suggest that before a couple move in together that they be very clear about what they see for the future. That is, if living together goes well, whether this is a prelude to marriage and discuss the specifics of a timeline. I guess I will have to add the bucket list discussion, too. It's one thing to have a partner who wants to climb Machu Picchu with you. It's another to have a partner who wants Marcia from accounting to climb into the sack with you. You're not interested in a threesome, but Ted has a Ted talk about this multiple times a week. If I were in your situation, it's the relationship that I'd have kick the bucket.
Dear Prudence: Office Going Down the Tubes
Q. Nanny's Got a Gun: Our toddler has been in a wonderful day care center since September, and she has grown particularly attached to her primary caregiver, a young single woman in her late 20s. She and I recently shared a casual conversation about dating, and she emailed me with a sweet video of our daughter and offered to babysit if needed. I looked her up on Facebook, and one 10-month old post—registering gleeful delight after a weekend shooting various guns, and declaring her interest in getting a gun permit—caught my attention. While we realize her adventure, and wish, are entirely legal, this makes both my husband and me very uncomfortable since we have absolutely no interest in having guns anywhere near our child, our family, or our home. Prudie, what should we do? Tell the director of the day care? Just avoid hiring her to babysit our child? Simply chalk this up to the Second Amendment?
A: Let's say you had somewhat differing views on social issues and you wrote in about your discovery that your child's delightful caregiver is a lesbian. If you were asking me whether you should report this to the day care owner and if you should reconsider your plan to let her babysit for your daughter in the face of your discoveries, I would tell you to mind your own business. As you note, guns are legal. This young woman apparently used them in a sporting context and became interested in pursuing this through legal channels. She sounds like the kind of responsible gun owner that we want. You do not report that on her Facebook page she said anything alarming about, for example, the need to have firearms on her person at all times. If you go ahead and have her babysit for your child, presumably she does this at your home, where there are no guns. Sure, you could say to her that a couple of rules of your home are that babysitters don't bring in any other people to keep them company, nor have any firearms on them. But think about how weird that last remark will sound in the absence of any reason to think the babysitter is packing. Your letter is not just about the Second Amendment, but about the consequences of posting for the world to see every adventure in one's social life. If I were considering her as a babysitter, nothing you've found would concern me. But if you don't want her to babysit for your child, then don't ask her. As for her place of employment, keep your Facebook explorations to yourself.
Q. All in a Matter of Time: I am very excited to be due in just over a month and a half with my second child. With my first child, I had the entire family out to see me right after giving birth. Big mistake! It was incredibly difficult to bond and figure everything out while hosting a crowd of people. This time around, I have requested a few days before any family members come and visit. That has caused quite the commotion. Both my family and my husband's family have expressed dissatisfaction with having to wait a few days to see the new baby and have said that it hurts their feelings and makes them feel like they are being excluded. I certainly do not mean to exclude them for more than a few days, and I don't want any hurt feelings to be associated with such a joyous occasion. I only want both sides of family to give us some time to get ourselves together before they visit. Any advice? Any way to stand firm while easing their hurt feelings?
A: So apparently both sides of both your families are going to collectively throw themselves on the floor, get red in the face, and scream. Your baby is going to be around for the long haul, so giving your immediate family—and especially you, the mother!—a few days to recover and adjust is a perfectly normal and reasonable request. Explain you will forward plenty of photos those first few days. Then, when you've all had a little sleep and chance for the three of you to make your acquaintance with your newest member, you will schedule some visits. Have your husband run interference on this—he can be the heavy who dictates the time and length of visit. It would also be nice if you were able to ask these eager relatives to bring some food, take your first child out of the house for some attention and fun, or run some errands. But if everyone just wants to be pouty and demanding, have no qualms about putting them in time out.