My Two Lads
My daughter wants to bring her husband—and her boyfriend—for the holidays.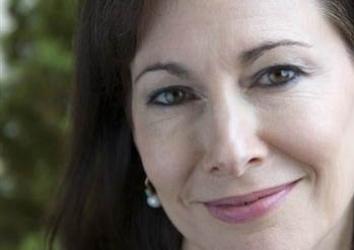 Get Dear Prudence delivered to your inbox each week; click here to sign up. Please send your questions for publication to prudence@slate.com. (Questions may be edited.)
Dear Prudence,
Our daughter "Amanda" lives in another state and has been married to "Jacob" for several years. Theirs is an open relationship, and I have always known that. My husband, however has kept his head in the sand regarding this. My daughter has a boyfriend, "Tom," whom Jacob knows about and has a great friendship with. They are all planning to come to our home this Christmas, but my husband insists that Tom (who has visited us previously) is not welcome. Do I tell our daughter, son-in-law, and daughter's boyfriend to make other holiday plans? My opinion is that they are all consenting adults, there are no children involved, and always behave appropriately in public.
—Stuck in the Middle With Him
Dear Stuck,
Perhaps a generation from now many families will be having a very polyamorous Christmas. But we aren't there yet. I support your conclusion that your daughter and the men in her life are consenting adults and as long as they behave with decorum, what they do in private is none of your business. But they are also open about their open relationship, so I can understand your husband's point of view that he attended Amanda's wedding to Jacob, where she vowed to forsake all others, including every Tom, Dick, and Harry. Before you call your daughter, talk to your husband about the possibility of indulging in some denial and just treating Tom as a friend of the couple who has nowhere else to go for the holiday. If that doesn't work, and your husband has no interest in getting presents for this trio (a boxed set of Peter, Paul, and Mary?), then contact your daughter and explain your dilemma. Do not open with a suggestion that she go elsewhere for Christmas. Tell her that her father is not yet ready to accept her unconventional approach to marriage, but that alienating herself from him won't help the process. Suggest this year she come only with Jacob. Surely she knows there are simply occasions when she must make a choice about which man to bring.
Dear Prudence: Hairy Loan Situation
Dear Prudence,
I received an invitation to attend a Christmas party from an old college friend. He sent the invitation via social media, the guest list was open, and I accepted via social media. Attending the party will be a few old friends I hardly ever see and my wife and I are looking forward to it. After I accepted I received the following message via social media from an old acquaintance: "Hey I'm wondering if you could not go to the party so that I can attend. I kind of dislike you that much. Much appreciated." It's hard for me to imagine what his problem is regarding me. I know he went on one reportedly terrible date with my sister. I also dimly recall that years ago he wanted to be friends, but I wasn't interested and declined his invitations. We obviously don't care for each other, but I could certainly chat amiably with him at a party. I'm still planning to attend, and I have been struggling with the appropriate response to his message. Should I call him for a heart to heart? Suggest to him someone hacked his email? Tell him I'm going? Another friend thinks if I don't respond it indicates acquiescence to his request. Suggestions?
Dear RSVP,
Thank goodness your frenemy is not a billionaire power broker like Rupert Murdoch. According to this report, Murdoch got Tony Blair's invitation to one of those masters of the universe conferences rescinded when Murdoch discovered Blair had been keeping company with Murdoch's now ex-wife. Your acquaintance simply sounds like a drip—no wonder your entire family declines to spend time with him. But what he lacks in charm, he makes up for in nerve. You do not have to respond to his offensive note, and refusing to acknowledge it does not imply he was successful in scaring you off from going to the party. But I do think you should give the host a heads up. Forward the note and say while you have absolutely no problem being in the room with this guy, he apparently has one with you. Say you don't intend to reply, you still intend to come, and you wanted your host to be aware of this potential unpleasantness. Then if you and the jerk both attend, avoid standing by the eggnog bowl at the same time in case he tries to dunk your head in it.