Give Grandpa a Kiss-Off?
A creeping suspicion tells me to keep my father-in-law away from my kids. Should I listen to it?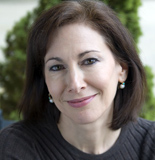 Dear Prudence,
I'm about to travel to my best friend's wedding. It's going to be a small ceremony with about 20 guests, and I will be the maid of honor. The bride's mother, "Amy," passed away a year and a half ago. Amy always treated me like her daughter, and I feel as though I should acknowledge her during my toast, particularly since Amy's wishes are the only reason my dear friend is having a "real" wedding and not eloping. At the same time, I don't want to cast a pall over the day or make the bride's father (and his new girlfriend!) feel uncomfortable. Is there any way I can tactfully give Amy her due during my toast, or should I avoid the subject entirely?

—A Reluctant Maid of Honor
Dear Reluctant,
Everyone there is going to be aware of the void where the bride's mother should be, and not mentioning her is only going to make the hole seem bigger. You can put into words what everyone is thinking, and if a few tears flow, it will probably be a relief that allows people to better experience the joy of the day. Start your toast the traditional way, talking about the bride and groom. Then you can bring up Amy. You can say something like: "As happy as all of us are for Brad and Nicole, many of us are missing someone much beloved, who wanted more than anything to see her daughter walk down the aisle: Nicole's mother, Amy. Let me tell you a little bit about Amy and what kind of mother she was." Then briefly tell a story or two about Nicole and Amy. You can sum up by saying, "Amy was the kind of person who would be happy to know that life has gone on for those she loved most. And while we mourn her, today she would want us to celebrate." My only caveat is that you should check in with your friend about acknowledging her mother. I hope she doesn't say no because she might cry or because it might make her father's girlfriend uncomfortable. There's nothing wrong with dabbing your eyes because your mother can't be at your wedding. And if the girlfriend can't handle a tribute to the woman who came before, I hope she's a short-timer.
Dear Prudie,
Recently while walking in the New York theater district, my boyfriend found $80 on the sidewalk. The area was crowded, and we did not see who dropped it. I would have kept it, since the odds of finding its original owner were virtually zero. However, my boyfriend was uncomfortable keeping money that wasn't his. Since we were just a few feet from a busy theater, he decided to turn it in at the front door on the off chance the owner of the cash was seeing the show and would come looking for it. I think it's more likely that the ticket-taker to whom we gave the money kept it and hopefully treated his wife to a nice dinner. We're not rich, but neither one of us is losing sleep over $80 that was never ours to begin with. What should we have done?
—Girlfriend of a Good Samaritan
Dear Girlfriend,
Your boyfriend didn't keep the money, but he sounds like a keeper. It does seem to make sense that if you find a wad of cash on a busy sidewalk, it will never be reunited with its owner and it's yours. But of course there are laws that govern such things. It turns out you are supposed to try  to return such lost property. That can mean taking it to a police station, and if it is not claimed in a given amount of time, it reverts to you. It does seem unreasonable to have to set off on this errand, and I'd like to see the look on the officer's face who books the $80. In addition, anyone who realizes they've dropped $80 on a New York sidewalk and thinks it's going to be waiting for them at the nearest precinct house does not belong in New York. But your boyfriend's decision to hand it in at the box office was elegant and appears to have fulfilled his legal obligation as well as the spirit of good citizenship. I agree with you that it likely ended up in the ticket-taker's pocket, but so what? It was worth it to know that if your boyfriend had lived in ancient Greece, Diogenes would have found his honest man.
Correction, Sept. 6, 2011: This sentence originally used the term pederast instead of the more appropriate word pedophile. (Return to the corrected sentence.)

More Dear Prudence Columns