Type "R" for Revenge
Dear Prudence advises a woman who got her cheating ex fired by sending a nasty email—in a live chat at Washingtonpost.com.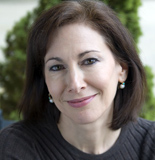 Emily Yoffe, aka Dear Prudence, is on Washingtonpost.com weekly to chat live with readers. An edited transcript of this week's chat is below. ( Sign up here to get Dear Prudence delivered to your inbox each week. Read Prudie's Slate columns here. Send questions to Prudence at prudence@slate.com.)
A: I'm more concerned that this is the bride's third shower than the date of the event. (Brides, please don't tell me you just can't stop all the people in your life who care about you from throwing shower after shower. I understand having a work shower and another shower. But more than two means you have to say to the next person who offers, "Thank you, but Lizzy is throwing the shower for me. I hope you can be there.") People will always remember 9/11, but that doesn't mean life doesn't go on even though it's the anniversary of the event. If your future daughter in law was having a shower on Dec. 7, you wouldn't object because it was the anniversary of Pearl Harbor, a "day that will live in infamy." Instead of starting your relationship with your son's new wife by debating how resentful and rude to be to her, begin thinking of ways to make her feel welcome.
Q. Terminally Ill Coworker: I think it is dismissive of the terminally ill coworker to sugarcoat the job situation. You aren't changing his status to allow him to attend to his medical needs (he can apparently do this now). Tell him about the situation and see what he thinks. It could very well be that he would, rightly, allow a co-worker who needs the financial stability of the job to keep his family under a roof rather than keep his job to not be lonely (nowhere is insurance, finances mentioned). I can't imagine having a terminal illness and facing the end of my life at such a young age, but I also couldn't imagine being the sole breadwinner of a family who puts her all into a job only to have it taken away for "humanitarian" reasons. Businesses are meant to make money. How about keeping in touch with the ill coworker? How about finding volunteer work for him? Is part-time employment possible? This is a sad quandary, no doubt, but please don't overlook the fact that other workers may have dire outcomes with job loss ... the terminal illness is not a dire outcome of the job loss it is just wretched luck.
A: All excellent points, and thank you for making them. Unfortunately, since insurance is tied to employment, that may be a crucial thing for this dying man. However, I agree that part-time employment or some other arrangement that allows him to come in while not entirely taking one of a diminishing number of slots must be explored.
Q. Only Singing?: So, does Dad get to tell Mom to take a backseat at any baby interactions she's not as good at as he is? If he does better character-voices when reading to the child, does he get to request that she not interfere with his dramatic interpretation of Goodnight Moon?
A: I'm speaking as a member of the singing impaired! I understand it's horrible for anyone to try to sing along with me. This has not impaired me as a parent, it has impaired me as a lullaby singer
Q. Confessing Is Only Part of the Solution: The woman who trashed her ex-boyfriend's professional reputation needs to contact the HR department of the company that withdrew the job offer and explain that she wrote and sent the email in revenge for perceived wrongs he committed in their romantic relationship. This is the least she can do to atone for her previous actions. If she does not, then ex would have a good case for pursuing a defamation law suit against her. She had just grounds for throwing out the bum, but no reason to "go nuclear" and threaten his career. If he had been beating her, that's another matter.
A: There's no mention he had beaten her, and if he beat her, that's still not an excuse. But I agree that in addition to telling her boyfriend, she needs to formulate a plan to contact the company and let them know the email was her malicious trick and has no basis in fact.
Q. Hebrew Names: We named our son Asher, a Hebrew name, even though my husband and I are not Jewish. We liked the name because it's not common without being unusual. It means blessed and happy, which describes our now-3-year-old to a T!
Emily Yoffe: Mazel tov! And thanks everyone for your questions. Have a great Labor Day and I'll talk to you next Tuesday Sept. 6.