Cat Got Your Tongue?
A woman involved in the mysterious disappearance of a feline doesn't know whether to cover up or confess.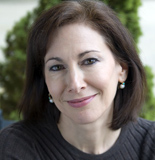 Dear Prudence,
I'm in my mid-20s and recently changed careers. My new job is a great fit. I work in a small office with a boss in his mid-50s who seems to be an alcoholic. During my training (at our headquarters) he took me and several young female co-workers out and got really drunk. There have since been a couple of occasions when I've turned down invitations to go out with him, and later heard about drunken escapades. The office is starting up a happy hour book club, which seems like a good idea, but I don't want to be around my boss in situations involving alcohol. My co-workers think he's funny and like that he pays for drinks, so I'm hesitant to voice my discomfort. Any ideas?
Dear Prefer,
That your small office has a company headquarters is great news. You don't have to voice your discomfort to your boss or his enablers; you can simply send a letter (anonymous is just fine) to the appropriate people up the ladder explaining how alcohol is affecting the propriety and productivity of your office. Stick to the facts as you describe the episodes, and say you are concerned that having asupervisor who is sometimes impairedpresents a potential liability to the company. At work continue to stay professional and friendly, and politely decline to join them on their bacchanals—you don't need to make excuses for not participating in extracurricular binges. Also resist the temptation to suggest that opening picks for the book club should be Drinking: A Love Storyand The Lost Weekend.
More Dear Prudence Columns
"Financial Affairs: I want to bequeath money to my mistress in my will. Is that wrong?" Posted March 24, 2011.
"A Fool for Love: My wife is super hot but dumb. How can I make the best of our union?" Posted March 17, 2011.
"I Can't Relate: My estranged half-sister wants to get to know me, but I'm afraid my parents won't approve." Posted March 10, 2011.
"Diamonds Aren't a Girl's Best Friend: My ex is blackmailing me for sex. How can I get out of it?" Posted March 3, 2011.
More Dear Prudence Chat Transcripts
"This Baby Shower Is a Wash: Dear Prudence advises a reader who thinks her brother impregnated his girlfriend to steal her own baby's thunder—in a live chat at Washingtonpost.com." Posted March 21, 2011.
"Teacher Gone Wild: Dear Prudence advises a schoolteacher caught on tape acting a drunken fool—in a live chat at Washingtonpost.com." Posted March 14, 2011.
"Dead Letters at the Office: Prudie counsels an office worker who found love letters while cleaning out the desk of a recently deceased colleague that are not from her widower—and other advice-seekers." Posted March 7, 2011.
"Nightmare Vacation: Prudie counsels a reader who regrets her promise to take an ailing family member to Disneyland—in this week's live chat." Posted Feb. 28, 2011.