Almost Famous
My rock-star ex wants his sexy photos back. Should I relent or play hardball?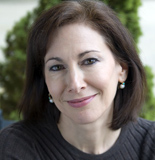 Dear Prudence,
My little sister has a beautiful 18-month-old boy. Four times since his birth, she has entered him in "most beautiful baby" photo contests. During these contests family members receive email and Facebook reminders every day. Sometimes the competitions are open for a month or longer. I told her after the second contest that I do not want to be asked to vote anymore. I explained that I love my nephew but am uncomfortable with a competition where children are judged on appearance. I also told her that the contest rules allow these companies to use her child's image for free in any way they like. She has ignored all this and once again started with the email reminders. I feel harassed. Am I justified in my disdain?
Dear Badgered,
We are constantly hearing about social trends (fast food, texting, gay marriage) that supposedly have the power to destroy the American family. But with the "most beautiful baby" contest I think your sister has actually found one that will turn evolution on its head and make people come to loathe their youngest and cutest family members. Anyone receiving such daily reminders would be temped to pour the contents of a sippy cup on the parent responsible for this pestering. Tell your sister you understand she gets a kick out of these contests (leave out the moralizing), but the reminders are clogging your inbox and you'd appreciate if she could she take you off the list. If she doesn't, just keep hitting "delete" and try to remember this is not your nephew's fault.

More Dear Prudence Columns
"Financial Affairs: I want to bequeath money to my mistress in my will. Is that wrong?" Posted March 24, 2011.
"A Fool for Love: My wife is super hot but dumb. How can I make the best of our union?" Posted March 17, 2011.
"I Can't Relate: My estranged half-sister wants to get to know me, but I'm afraid my parents won't approve." Posted March 10, 2011.
"Diamonds Aren't a Girl's Best Friend: My ex is blackmailing me for sex. How can I get out of it?" Posted March 3, 2011.
More Dear Prudence Chat Transcripts
"This Baby Shower Is a Wash: Dear Prudence advises a reader who thinks her brother impregnated his girlfriend to steal her own baby's thunder—in a live chat at Washingtonpost.com." Posted March 21, 2011.
"Teacher Gone Wild: Dear Prudence advises a schoolteacher caught on tape acting a drunken fool—in a live chat at Washingtonpost.com." Posted March 14, 2011.
"Dead Letters at the Office: Prudie counsels an office worker who found love letters while cleaning out the desk of a recently deceased colleague that are not from her widower—and other advice-seekers." Posted March 7, 2011.
"Nightmare Vacation: Prudie counsels a reader who regrets her promise to take an ailing family member to Disneyland—in this week's live chat." Posted Feb. 28, 2011.
MYSLATE