A Minor Flaw
I'm dating a man who was charged with soliciting a teen for sex; I wish I'd never discovered this!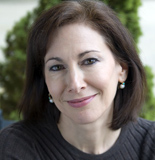 Dear Prudence,
I'm finishing graduate school next year, and last semester I worked part time in a bookstore with an incredible team of people. Unfortunately, the entire company is about to be liquidated. Most of my co-workers were college students, but the managers are soon going to be unemployed. (One has three kids in college.) I really want to send some grocery store gift cards or something, but if I get them for everyone I can only afford $10 cards, and I don't know how the gift would be taken. I learned so much from this great group of people, and I'm heartsick about their situation. How can I help my friends and former colleagues the most?

—Brokenhearted Former Bookseller
Dear Brokenhearted,
It's sweet of you to want to send gift cards, but the best, most helpful thing you can do for your laid-off friends is to keep in touch. I'm assuming you were working at the now-shuttering Borders, so that means your fellow booksellers are joining about 10,000 of their co-workers on the unemployment rolls in the worst job market in decades. I heard from re-employed people for this story, and repeatedly they said that while they were out of work one of the hardest things was to keep themselves from becoming depressed recluses. Many who found jobs reported their path back was through a tip from a friend or acquaintance. Make your good deed organizing quarterly get-togethers at a coffeehouse with your core group so everyone can simply socialize and feel like normal humans again, and also exchange tips and leads. Since you're at a university, keep track of job listings there and forward appropriate ones to your former colleagues. And I hope that when you hit the job market, the economy is finally crawling out of this hole.
More Dear Prudence Columns
"Financial Affairs: I want to bequeath money to my mistress in my will. Is that wrong?" Posted March 24, 2011.
"A Fool for Love: My wife is super hot but dumb. How can I make the best of our union?" Posted March 17, 2011.
"I Can't Relate: My estranged half-sister wants to get to know me, but I'm afraid my parents won't approve." Posted March 10, 2011.
"Diamonds Aren't a Girl's Best Friend: My ex is blackmailing me for sex. How can I get out of it?" Posted March 3, 2011.
More Dear Prudence Chat Transcripts
"This Baby Shower Is a Wash: Dear Prudence advises a reader who thinks her brother impregnated his girlfriend to steal her own baby's thunder—in a live chat at Washingtonpost.com." Posted March 21, 2011.
"Teacher Gone Wild: Dear Prudence advises a schoolteacher caught on tape acting a drunken fool—in a live chat at Washingtonpost.com." Posted March 14, 2011.
"Dead Letters at the Office: Prudie counsels an office worker who found love letters while cleaning out the desk of a recently deceased colleague that are not from her widower—and other advice-seekers." Posted March 7, 2011.
"Nightmare Vacation: Prudie counsels a reader who regrets her promise to take an ailing family member to Disneyland—in this week's live chat." Posted Feb. 28, 2011.