The Accused
A young neighbor's unfounded claims put my family in danger. Should we allow the girl back into our lives?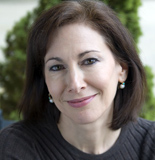 Dear Prudence,
I recently submitted my résumé for a new job. However, I mistakenly wrote a date as 2010, instead of 2011! Though most likely this will go unnoticed, I can't help but wonder about the gaffe. In an otherwise carefully crafted résumé, how much does a mistake like this matter? And what is the best way to correct this sort of situation—resend the résumé to human resources or ignore it and laugh off the mistake?
—Looking Four (Ha!) Advice
Dear Looking,
You're taking too big a risk in hoping the incorrect date will be overlooked. The best you can do is try to turn your error into a virtue. Send a new version of the résumé and a cover letter. Explain in the letter that as much as you'd like to guarantee you will never make a mistake, you know no one can promise perfection. But you can assure them that in the rare instances you do make one, you will notice it, own up to it, and fix it. Explain you had a typo in a date on your original résumé, and you hope they will use the attached, corrected copy. Let's hope your honesty about the need to change a 0 to a 1 will win you the job
More Dear Prudence Columns
"Financial Affairs: I want to bequeath money to my mistress in my will. Is that wrong?" Posted March 24, 2011.
"A Fool for Love: My wife is super hot but dumb. How can I make the best of our union?" Posted March 17, 2011.
"I Can't Relate: My estranged half-sister wants to get to know me, but I'm afraid my parents won't approve." Posted March 10, 2011.
"Diamonds Aren't a Girl's Best Friend: My ex is blackmailing me for sex. How can I get out of it?" Posted March 3, 2011.
More Dear Prudence Chat Transcripts
"This Baby Shower Is a Wash: Dear Prudence advises a reader who thinks her brother impregnated his girlfriend to steal her own baby's thunder—in a live chat at Washingtonpost.com." Posted March 21, 2011.
"Teacher Gone Wild: Dear Prudence advises a schoolteacher caught on tape acting a drunken fool—in a live chat at Washingtonpost.com." Posted March 14, 2011.
"Dead Letters at the Office: Prudie counsels an office worker who found love letters while cleaning out the desk of a recently deceased colleague that are not from her widower—and other advice-seekers." Posted March 7, 2011.
"Nightmare Vacation: Prudie counsels a reader who regrets her promise to take an ailing family member to Disneyland—in this week's live chat." Posted Feb. 28, 2011.