The 40-Year-Old Mean Girl
Prudie advises a former bully whose kids are being mistreated by her victim's children—in a live chat at Washingtonpost.com.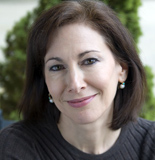 Emily Yoffe, aka Dear Prudence, is on Washingtonpost.com weekly to chat with readers about their romantic, family, financial, and workplace problems. An edited transcript of this week's chat is below. (Get Dear Prudence delivered to your inbox each week; click here to sign up. Read Prudie's Slate columns here.)
A: This is a good point. An ex-boyfriend who sends sex photos to a boss could be up to anything.
Q. Re: Condoms: I realize that the plural of anecdote isn't data, but I know some guys use condoms during their "private time" to cut down on the mess. It's all contained. Is there anything else besides the condoms that makes the wife think her husband is cheating?
A: Fair enough. But these two need to have a really honest conversation about this discovery. Let's hope you're right.

Q. Household Rivalries: The university I really want to go to is the rival school of my brother's university. If I went there, he would be deeply hurt and even told me he couldn't visit as much as he does now. Should I look for the next best school to keep feelings intact?

A: Talk about bullying! Your brother is suffering from a strong case of over-identification with his school and meddling in your life. You go to the university of your choice and tell your brother to either grow up, or you'll wave at him across the stadium at football games.

Emily Yoffe: Thanks, everyone. Have a great, bullying-free week!