Loving Thy Neighbor
I have sex with the couple next door. Should I tell my kids about it?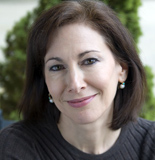 Dear Prudie,
My toddler daughter and I often frequent a quick-service restaurant near our home that has a "no tipping" policy. The service is consistently friendly and excellent. One employee in particular is always bringing us highchairs, extra water, etc. He has a child my daughter's age and recently told me that his wife is expecting another baby. I know that he makes close to the minimum wage and has a very long commute. If you put together all of the tips I would have given him, it would be well over $200. Is there a polite way to leave a tip or give him a gift card to help with the new baby? I don't want to create an uncomfortable situation or get him fired.
Dear Grateful,
Surely this company is not so Dickensian that an employee would get into trouble if a customer who has come to know him quietly hands him a card congratulating him on his good news. It's none of the company's business if inside of the card you enclose a check for $200 or cash. You can write in the card that you appreciate his kindness over the years and it's your pleasure to give him a personal gift (which is not a tip!) for the baby.
More Dear Prudence Columns
"Financial Affairs: I want to bequeath money to my mistress in my will. Is that wrong?" Posted March 24, 2011.
"A Fool for Love: My wife is super hot but dumb. How can I make the best of our union?" Posted March 17, 2011.
"I Can't Relate: My estranged half-sister wants to get to know me, but I'm afraid my parents won't approve." Posted March 10, 2011.
"Diamonds Aren't a Girl's Best Friend: My ex is blackmailing me for sex. How can I get out of it?" Posted March 3, 2011.
More Dear Prudence Chat Transcripts
"This Baby Shower Is a Wash: Dear Prudence advises a reader who thinks her brother impregnated his girlfriend to steal her own baby's thunder—in a live chat at Washingtonpost.com." Posted March 21, 2011.
"Teacher Gone Wild: Dear Prudence advises a schoolteacher caught on tape acting a drunken fool—in a live chat at Washingtonpost.com." Posted March 14, 2011.
"Dead Letters at the Office: Prudie counsels an office worker who found love letters while cleaning out the desk of a recently deceased colleague that are not from her widower—and other advice-seekers." Posted March 7, 2011.
"Nightmare Vacation: Prudie counsels a reader who regrets her promise to take an ailing family member to Disneyland—in this week's live chat." Posted Feb. 28, 2011.