Fatherly Advice
Dear Prudence advises a dad whose wife fears he'll abandon the family in favor of his long-lost daughter—and other Father's Day advice seekers.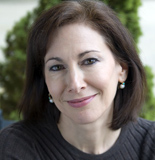 Dear Prudence,
My dad is turning 80 in July. He loves his six children very much, and we are lucky to have such a wonderful father. We have been trying to plan a surprise birthday party for him but have created nothing but conflict. Some people are even writing insulting messages on Facebook. I feel as a family we should honor Dad on his actual birthday, which falls on a weekend. Others say the following weekend is more convenient. We also can't decide what to do for the party. Some want a park setting, which would be great considering there are a lot of grandchildren, but my Dad sweats heavily and can't handle the heat. Some people want a "bash," but Dad has cochlear implants and loud music hurts his ears. I suggested a meal at a buffet-style restaurant that costs $10 per adult. But some complain this would be too expensive. What should we do?

—Dad's Daughter
Dear Daughter,
The ideal way for all of you to honor your father is not to get into such vicious squabbles over party planning that none of you is speaking to each other by the time he turns 80. Forget about a surprise party. Sure, they can be great, but at his age you run the risk of causing a heart attack. Include your father in the discussion of what kind of celebration he'd like. I think restaurant parties for huge broods are generally a bad idea. They're noisy, you end up talking only to the people on either side of you, and very quickly the kids start acting up. For that reason a celebration in a park would be ideal—except for the excessive-sweat issue. But maybe you can make the event for later in the day and make sure there is an umbrella to shade Dad. I'm sure he'd also agree that the actual date of the event is less important than the ability to have everyone he cares about there. (And if no date is good for the whole crew, a few people will have to celebrate separately with your father.) Being flexible and keeping a sense of humor about your loved ones will help ensure that the birthday celebration is a happy event and not one that has your father wondering how many more family gatherings he can stand.

—Prudie
Dear Prudence,
When my husband and I got married 24 years ago, I was divorced with sons who were 6 and 3. Their biological father died a few years later. My husband has always treated those boys as if they were his own. He helped them with homework, repaired their autos, and taught them to be men. In recent years he's helped them financially, and he's Grandpa to their kids. My sons have never recognized him on Father's Day or his birthday—no telephone call, no card, nothing. They come to dinner on those days only because I invite them. How do I impress upon these grown men that it would mean the world to him to have some sort of recognition on these two days of the year?
Dear Mother,
It's too bad that long ago you didn't make clear to them that you expected gratitude to their stepfather, who for much of their lives has been the only father they've had. It sounds as if you have been quietly steaming for many years now over how oblivious these two have been about the need to reciprocate some of what they've gotten from their stepfather. But it's not too late to finally make it happen this year. Tell them you want them to step up and honor their stepfather this Sunday. Since your sons may be broke, that might just mean getting a card. Impress upon them they need to do more than just sign their names; they need to actually write a few lines about what your husband has meant to them. Add that during dinner you want them to raise their glasses and offer a toast—no matter how awkward they feel—to the man who's always been there for them.
More Dear Prudence Columns
"Financial Affairs: I want to bequeath money to my mistress in my will. Is that wrong?" Posted March 24, 2011.
"A Fool for Love: My wife is super hot but dumb. How can I make the best of our union?" Posted March 17, 2011.
"I Can't Relate: My estranged half-sister wants to get to know me, but I'm afraid my parents won't approve." Posted March 10, 2011.
"Diamonds Aren't a Girl's Best Friend: My ex is blackmailing me for sex. How can I get out of it?" Posted March 3, 2011.
More Dear Prudence Chat Transcripts
"This Baby Shower Is a Wash: Dear Prudence advises a reader who thinks her brother impregnated his girlfriend to steal her own baby's thunder—in a live chat at Washingtonpost.com." Posted March 21, 2011.
"Teacher Gone Wild: Dear Prudence advises a schoolteacher caught on tape acting a drunken fool—in a live chat at Washingtonpost.com." Posted March 14, 2011.
"Dead Letters at the Office: Prudie counsels an office worker who found love letters while cleaning out the desk of a recently deceased colleague that are not from her widower—and other advice-seekers." Posted March 7, 2011.
"Nightmare Vacation: Prudie counsels a reader who regrets her promise to take an ailing family member to Disneyland—in this week's live chat." Posted Feb. 28, 2011.