Dead Letters at the Office
Prudie counsels an office worker who found love letters while cleaning out the desk of a recently deceased colleague that are not from her widower—and other advice-seekers.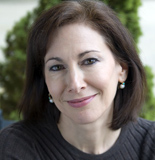 Emily Yoffe, aka Dear Prudence, is on Washingtonpost.com weekly to chat with readers about their romantic, family, financial, and workplace problems. An edited transcript of this week's chat is below. (Read Prudie's Slate columns here.)
Emily Yoffe: Good afternoon. Isn't it wonderful to see the first crocuses?
Q. Colleague: I was given the job of cleaning out the office of a colleague who died suddenly and unexpectedly. I came across very affectionate letters from a man who was not her husband. I can't bring this up to other co-workers, and I can't send them to her husband like the other notes and cards I've found. I think I should shred them, but I can't bring myself to do it. I keep imagining this man out there mourning in secret because she's gone. I'm tempted to mail them all to him, but not knowing who might intercept them on his end stops me. They're in a pile on my desk now and I don't know what to do.
A: Let this be a warning to anyone with a secret stash of letters in the desk that would change everyone's understanding of you if you suddenly were gone. If you are able to track the man down at his place of work, give him a call and explain that you'd be happy to return the letters to him or that you will dispose of them if he prefer. Reassure him that no one else will know what you found. Your late colleague is very lucky this sad task fell to you.
Q. Long-Distance Guilt: My best friend of 12 years moved to the West Coast to complete a two-year degree, leaving me and another of my closest friends, her fiance, behind. They are a fabulous couple, and the distance has not hurt their relationship—they call and visit each other frequently. In the last year, however, I've found myself increasingly attached to her fiance. Until she moved away, we always functioned more or less as a trio, and I never felt any attraction to him at all. Now I feel guilty all the time, overanalyzing every interaction for signs of reciprocation—which is the last thing I want. We work in the same department, and do volunteer work together, so I can't really avoid him. Also, he really is a great friend, and I don't have any other close friends in the city. I've been ignoring the issue for almost a year without luck. So my question is: Should I get this off my chest to them (her? him? both?), or will that just make things even worse?
A: You say you're increasingly "attached" to your best friend's fiance. Although you sound like a barnacle, I assume you meant to write, "attracted." But your slip of the fingers is illuminating. You need to quietly start unattaching yourself from the boyfriend of someone else. Imagine that you go ahead and get your feelings off your chest: "Diane, Nick, I just wanted both of you to know that I fantasize about Nick constantly, and now that you're out of sight, Diane, I can't help but imagine myself stepping up and becoming Nick's fiance." How's that going to go? Since you work with Nick and volunteer with him, sure, you can't help but spend time with him. What you can do, however, is start building your own network of friends. Surely you recognize that the Three Musketeers are going to have to disband someday. (You'd probably like Diane to be the one to drop out.) Nick has given you no sign that he's the slightest bit romantically or sexually interested in you. That's good news. Trying to move in on your best friend's fiance is a plot development best left for the next Anne Hathaway movie.
Q. Embarrassed at a Party: I recently attended a party where I knew only the hosts (a wonderful couple). Someone at the party told an incredible story about meeting and subsequently befriending a major political figure. I was suitably impressed, and asked if he'd gotten a picture with this person when they last saw one another. The storyteller nicely said he had not, and another person listening to the story blurted out "Of course not! That would have been pretty hokey!" I was terribly embarrassed, and I can't stop thinking about it. I've never considered myself to be a rube, but now I feel very foolish. How do I stop thinking about this?
A: If what the other guest said is true then just about every office in Washington is going to have to be declared the land of the hokey, because usually there's a brag wall in which one prominent person has grip-and-grin pictures of him or herself with other, more prominent people. The guest who blurted out the remark about your hokiness was being slightly rude. However, if everyone who blurted out something thoughtless, and everyone who felt they'd made an unsophisticated observation were to go around in a state of self-mortification, we'd all be babbling in the corner about how awful we are. You stop thinking about this by recognizing the other guest should be saying to him or herself, "Wow, I sounded like a jerk." But most of all you recognize you're big enough to just let it go.
Q. Strangers at a Funeral?: I'm a high schooler that just moved into a neighborhood that's right by a funeral home. Some of the more popular kids who think they're goth in the '80s sense brag about going to funerals for people they don't even know. One of them wants me to go to the next one they're going to crash but I'm really not sure if I should do it. What I would like to know is, just how wrong is it? Is it wrong at all?
A: Imagine you're at your grandmother's funeral and suddenly from the back you hear giggling. You turn around and a bunch of high-school students are in the back treating this event as if they are in a reality show called, "Crash This Funeral." (Or maybe they're part of the youth group of the Westboro Baptist Church.) It's wrong. You don't go. And it would be a good test of your social skills to calmly convey to the popular kids (why is popular so often a synonym for jackass?) that intruding on a family's grief is just not fun.
Q. Mentally Ill Brother-In-Law Hurting My Baby: My husband has an adult brother who is mentally disabled. He has the mental capacity of a young child. Although "Thomas" adores my baby daughter, I'm getting increasingly worried about how he handles her. The other day I caught him bouncing her so hard she was almost up in the air. He doesn't understand babies are fragile, and shakes her as a way of playing. Generally he is OK but every now and then he will rough-handle my little girl without understanding that it has the potential to cause harm. I feel freaked out every time he holds her. My husband just says he will keep an eye on him, and my in-laws think I'm being insensitive to their son's disability. Am I wrong to ban Thomas from holding my baby?
MYSLATE