A Fool for Love
My wife is super hot but dumb. How can I make the best of our union?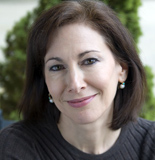 Get Dear Prudence delivered to your inbox each week; click here to sign up. Please send your questions for publication to prudence@slate.com. (Questions may be edited.)
Got a burning question for Prudie? She'll be online at Washingtonpost.com to chat with readers each Monday at 1 p.m.  Submit your questions and comments here before or during the live discussion.
Dear Prudence,
I'm married to a gorgeous younger woman. When she appeared to have interest in me, I was flattered and shocked, and I decided to make it permanent if she would have me. We were married after a short romance. Now, a year into the relationship, I am having serious second thoughts. As it turns out (actually, I knew this from the beginning), she's not particularly interesting or, and I hate to say this, bright. I'm no Einstein, but I have a degree in computer science and am knowledgeable about economics and other intellectual pursuits. She loves reality TV. Now here I am, barely able to have a conversation with the woman to whom I am married. I don't want a divorce, but I don't want to spend the rest of my life watching The Bachelor. Is there a middle path that allows me to continue my marriage (the sex is incredible) while not forcing me to give up on having a stimulating partner with whom I can share my interests? Or am I forever condemned to being married to an incredibly hot woman for whom I have not an iota of intellectual respect?
Dear I Married,
Maybe you're not as smart as you think, because you're now starring in your own reality series, I Married a Hot Dope. Great sex is a powerful force in a marriage; many unions have come asunder because of bad sex. But before vowing "Till death do us part," it would have been worthwhile to consider that the majority of time with your spouse won't be spent in the sack. Instead of rushing to the altar, you should have invested time in some long car rides with your future wife, making conversation about her favorite Real Housewives. Also, post-coitally, you might have paused to consider that while she is your ideal partner for recreation, she may not be your first choice for procreation. Then there is the statistical likelihood that as the years go by, you will no longer find yourself condemned to being married to a gorgeous dodo—you will just be married to a dodo. I'm not sure how that "middle path" of yours would work. All I can envision is you sneaking out to Mensa meetings where you discuss Federal Reserve policy with intellectually stimulating women. Your character is as unattractive as your wife's exterior is pleasing. You married a woman who turned you on but whom you neither respected nor had interest in as a person. It could be that she actually is bright enough to start picking up on your contempt, which is corrosive to any relationship. There are plenty of men out there who would find your wife a perfectly fine intellectual match. Right now, she is at the height of her ability to attract a more suitable partner. You should be decent enough to let her find him.
Dear Prudence: Ungroomed Nether Regions
Dear Prudie,
I was laid off recently, and to make ends meet I've been tutoring some children from a wealthy family after school. The parents are lovely, and the kids are sweet and bright. However, I have qualms about what I'm doing. It boils down to helping them complete their homework every night, when they really should be doing it by themselves. My job performance is measured in their scores, which impels me to get them to finish their homework in the allotted time, even if they are barely trying to put their ideas onto paper. I'm a first-generation college graduate who got into college by writing my own essays and studying hard. Having seen how intensely the mother reacts to her kids' grades, I'm hesitant to express my feeling that I should give the kids supplemental exercises, rather than helping them with their homework. Also, the parents are very generous to me, and I don't want to lose the job. What's an honest tutor to do?
—Confused Employee of the Tiger Mother
Dear Confused,
I'm confused, too. It sounds as if these bright kids could do just fine on their own, but you have a five-night-a-week gig relieving them of their assigned duties. Anyone who's seen the documentary Race to Nowhere, about the insane homework loads and pressure to perform kids are under, will have sympathy for children who are too exhausted, and too young, to do the work expected of them. I would understand what could be perceived as the mother's subversive attempt to relieve her overburdened kids of some of the excess. But her intense investment in their grades makes clear you are there to ensure her kids are at the top, whether they do the work themselves or not. Unless her children have some learning disabilities, or are in a school that's just not right for them, it's hard to understand how they could need nightly tutoring. Your job is to be an adjunct to the teacher, providing individual attention, guidance, and explication. It is not to do their assignments while they sit there waiting for you to finish. You should explain to the mother now that you've worked on fundamentals with the children, you want to step back from being so hands-on with their homework. Tell her that unless you start shifting the balance at your sessions, her kids are going to get caught short during exams because it is really crucial they master the material themselves. If she says their assignments done by you are getting good grades and she wants you to continue, then start looking for other clients.
Dear Prudie,
I work for a nice lady who is about to have a hip replaced. She has a husband and a lot of family nearby, including a son who's a chef and a sister who lives next door. When I arrived at work a few days ago, I was told about a sign-up sheet for bringing meals to my boss' house after her surgery. The sheet said that the boss's sister had requested that employees get on the schedule to deliver food. It might be horrible of me to feel this way, but it offends me. We employees have all had our hours cut, gas is high, and my boss lives on the outskirts of town. Like several other employees, I don't even enjoy cooking and do so as little as possible. What should I do?

—Fuming but Not Cooking
MYSLATE