Stupid Cupid
Dear Prudence offers Valentine's Day advice to sour singletons, duped daters, and weary wives live at Washingtonpost.com.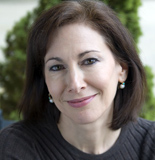 Emily Yoffe, aka Dear Prudence, is on Washingtonpost.com weekly to chat with readers about their romantic, family, financial, and workplace problems. An edited transcript of this week's chat is below. (Read Prudie's Slate columns here.)
Emily Yoffe: Happy Valentine's Day, everyone. I look forward to your romantic dilemmas. My own question is: Will my husband snag that last, dying bouquet from the flower vendor at the Metro?
Q. Single and Bitter on V-Day: I am single and bitter. Not just today, but in the past couple of months, I've realized it. I am trying not to spew my bitterness on other happy people, because they deserve to be happy, but today it feels like I'm dodging emotional bullets left and right. How do I deal with happy people being happy without going off on a negative tangent?
A: So everyone out there is blissfully happy, and you are the only person alone on Valentine's Day? You probably know you should take a deep breath, look around you, and be glad that today no one told you, "I'm sorry, it's malignant," or any of the myriad difficulties that millions of people deal with every day.
Keep in mind that no happy person is stealing your happiness. Happiness is not a zero-sum game. And despite your single status, surely there is a movie or a good book or a hot bubble bath you could treat yourself to tonight. And while you do that, be grateful that being alone on a silly holiday is the worst of your problems.
Dear Prudence: Housewarming Blues
Q. Valentine's Day Is Stupid: I feel really dumb asking about this, as it's a simple and easy problem to have. My fiance loves me very much. However, he doesn't understand why Valentine's Day needs to be celebrated at all, and from what I can tell, doesn't even plan to get flowers. In fact, I haven't gotten flowers in two years. Now, I love him very much. He's just the most unromantic person I've ever met. So, I'm going to marry this guy and I assume his attitude toward these things won't change. How do I deal with it? I'm actually considering giving myself flowers, which is what I did when I was single.
A: So you're the person who's going to take that last bunch of flowers, leaving my husband to come home empty-handed! I'm married to a great guy who, I promise you, is more unromantic than your fiance. Although I never get flowers or gifts or surprise dinner reservations, my husband once revealed that he thinks he actually is very romantic. It turns out that because we have so much fun together, he thinks just talking late into the night is romance. I've come to accept he's right. So buy yourself flowers, maybe some lovely irises instead of roses, and be happy with your unromantic romantic.
Q. Online Dating Dishonesty: I was corresponding with a fairly attractive girl online for three weeks when I finally asked her out, to which she agreed. Two days before our date she showed me a picture of a ... less attractive girl, admitted that was her true appearance, and asked if I was still interested in meeting. I was unfazed by the revelation, however, because I was easily able to tell that she just trying to fool me. I laughed it off, proclaiming that I saw through her, but she continued talking as if she really were this "ugly" girl, and the more it went on the more I felt that it wasn't just a joke, that this was a deliberate attempt to deceive. Eventually I got her to admit that she was lying. She explained that she wanted to test how superficial I was before we met. I felt insulted at having been subjected to this "test" and told her I was going to have to think about things. She apologized. The next day I called her up and cancelled our date (24 hours advance notice), believing that I needed to get to know her more before trying to meet again. She didn't take this well and, after saying I had made a big deal out of things, broke off contact. Did I overreact to her stunt?
A: Ah, the double-reverse Cyrano! So you meet someone attractive online, your conversation clicks, and before you get together in person she does a big reveal that she's actually not the person in the photo. I wonder if she just copied a picture of an unattractive person she found online or if she used a photo of a friend? "Hey, Denise, you're a dog, do you mind if I borrow your picture and pretend I'm you to see if this guy I met online just likes me because I'm so good-looking?"
It may be true that this woman actually is physically attractive, but she's rather ugly and manipulative on the inside. You haven't even met and already she's "testing" you because you were so superficial as to like her looks. You did not overreact. But I disagree that you need to back up and get to know her better. You now know everything you need to know, and I wouldn't waste any time getting to know more.
Q. Breaking Up With a Best Friend: Two years ago, my (now ex-) husband cheated on me with my (now ex-) best friend. "Vicky" blamed me for what happened, saying it wouldn't have happened if I knew how to take care of my husband better. I'm not in contact with either of them anymore. My ex-husband is a jerk and frankly I feel lucky to be rid of him. But strangely enough, I miss Vicky. Before their one-night stand, I thought of Vicky as my sister. When she was struggling financially, I gave her money. When anything happened—from having a bad day to my grandfather's death—I shared all that with her. Half my childhood and college memories involve her. I find myself thinking of Vicky as I would an ex-boyfriend. I follow her Facebook page and wonder what she's up to. I have no doubt our friendship is irreversibly destroyed. But I miss our friendship and good times. Do you have any advice for someone who's getting over a broken friendship?
A: You're a living version of the old Henny Youngman joke: "My best friend just ran off with my wife. And boy, do I miss him." Since you seem only too glad to be rid of your ex, it sounds as if Vicky, in her underhanded, deceitful way, did you a great favor by helping remove him from your life. Since she would violate your trust so grotesquely and then blame you for it, she also did you a favor by removing herself from your life. Yes, it hurts to lose a best friend and confidante, and it's not easy to find a new one, but you're better off having evicted Vicky.
Defriend her and remove any other social network means of contact. If her name comes up with mutual friends, say you'd rather not hear about her. Concentrate on strengthening your ties to people who don't think sleeping with your husband is a good way to let you know your marriage is in trouble.
MYSLATE