Mom's Playing Favorites
I can't stand one of my kids and love the other to pieces. Am I a bad parent?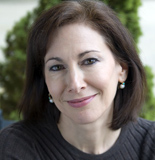 Dear Prudence,
A few years ago, my best friend was going through a rough divorce and said she would never remarry. I told her she would change her mind, so she bet me $1,000 that I was wrong. Needless to say, she remarried within a year. Her new husband knew about the bet, and when they got back from their honeymoon he wrote me a check. I debated for a while about cashing it but thought a bet is a bet and cashed it. I've always felt weird for taking the money and want to pay it back. How do I do that, three years later?
Dear All,
This is why bets between friends are best if the stakes are a steak dinner and not a month's rent. Write your friend a card, enclose a check for $1,000, and say it makes you really happy to acknowledge her third anniversary to the love of her life—a man who's willing to write a check for a foolish obligation—by canceling out her payment for your prescient prediction.
More Dear Prudence Columns
"A Cornucopia of Crises: Prudie takes on Thanksgiving quandaries involving uninvited guests, the ghosts of holidays past, and exiled smokers." Posted Nov. 18, 2010.
"Bob & Carol & Ted & Malice: My parents' swinger friends are trying to blackmail our family after Mom and Dad's tragic deaths." Posted Sept. 30, 2010.
"No Debt of Gratitude: I borrowed cash from Dad to care for my dying mom. Now he's demanding payback." Posted Aug. 12, 2010.
"Dirty Pretty Things: My girlfriend has worn the same undergarment for weeks. Isn't that disgusting?" Posted Aug. 27, 2009.
More Dear Prudence Chat Transcripts
"The Grinch Who Stole Thanksgiving: Prudie counsels readers on Turkey Day predicaments, such as flying solo for the holiday, hosting irritating in-laws, and attending multiple dinners. Posted Nov. 22, 2010.
"Baby Mama Drama: Prudie counsels a sleuth who uncovered a baby-trap scheme—and other advice-seekers." Posted Nov. 1, 2010.
"The Family That Bathes Together: Prudie counsels a mother who wonders when the time is right to stop bathing with her little boy." Posted Oct. 12, 2010.
"Help! I'm Too Hot for My Age: Prudie counsels a woman whose youthful looks bring her nothing but problems—and other advice seekers." Posted Feb. 8, 2010.

Correction, Feb. 4, 2011: The original home page headline for this column conflated the two children in the featured letter, describing the mother's situation as "I Love My Daughter Way More Than I Love My Son."

Like Prudie on the official Dear Prudence Facebook page and like  Slate on Facebook. Follow us on Twitter.