A Test of Loyalty
Prudie counsels a student who must choose to either attend a funeral or take law-school entrance exams—and other advice-seekers.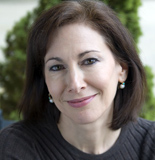 Emily Yoffe, aka Dear Prudence, is on Washingtonpost.com weekly to chat with readers about their romantic, family, financial, and workplace problems. An edited transcript of this week's chat is below. (Read Prudie's Slate columns here.)
Emily Yoffe: Good afternoon. Let's get to it.
Q. Funerals and Such: I lost my grandmother yesterday, and I am devastated as we were very close. She had Alzheimer's for years, and I made my peace with this some time ago. My family has planned the funeral for Saturday. Here is the problem: My LSAT is Saturday, and I have waited for years for an opportunity to pursue law school. (I am near 30.) I told my mom that I couldn't make the funeral because I cannot reschedule the LSAT, and she was furious! I have been on the phone with the LSAT people all morning, pleading to reschedule. No luck. Mom has informed me that she and my family are really disappointed with me, and I need to be at the funeral in order to pay my respects. I don't want to disappoint my family, but I have waited my entire life for this chance at law school, and I don't want to give it up now. Additionally, if I don't take the LSAT on Saturday, I will miss the opportunity to take it again in February (possible surgery), and I can kiss law school for next fall goodbye! Help me please! By the way, totally love your columns!
A: Wouldn't Grandma have wanted you to pursue your dream? I can understand your mother's distress that you won't be at the funeral, but given that your grandmother died of Alzheimer's, all of you have been losing her for years. Since you can't get the test rescheduled, you should go and take it Saturday. Don't let your mother's disapproval ring in your ears or distract you. Eventually, she will get over this. Let your grandmother's love inspire you to do well. Feel her watching over you and understanding the best gift is pursuing your goals and living your life to its fullest.
Dear Prudence: Lap Dance Led to Engagement
Q. Work "Friends": I work in a publishing house and have made some friendships here. The thing is that a group of girls I spend time with (lunch time mostly) have characters I don't sympathize with: They mock everyone, make disdainful comments about co-workers (some of whom I actually like), and slight everyone they don't like. I feel awful about it and never know what to do about it. In the last week, I started going to eat with other co-workers or even go to eat by myself rather than stay with them. They sense there's something out of place, and I can't find the courage to tell them why I'm doing this. What should I do? Keep the distance or speak up? What's the polite way of facing this kind of situation?
A: If your publishing company is not putting out a book titled High School Never Has To End: The Mean Girls' Guide to the Office, it should definitely consider it. The whole thing could be written in-house over lunch. Growing up does not eradicate the more pernicious aspects of human behavior that thrive in high school, but as all the "It Gets Better" videos try to express, going out in the larger world often brings relief from the relentless petty vindictiveness of high school. But not at your office. You know that by distancing yourself from this clique you're going to be among the mocked—anyone who's more than five feet from them is among the mocked. A lecture from you on how juvenile they are will probably only inspire them to isolate you. But that doesn't mean you shouldn't respond with calm maturity to their sniping. Since you are still nominally a part of the group, I think you should go to lunch occasionally and inject some adult attitudes into the conversation. When they start to make disdainful comments, speak up: "I disagree, I think Natalie has good ideas and is easy to work with." Or, "Let's change the subject, I'm starting to feel uncomfortable with all the put-downs." Sure this may get you ostracized from their group, but since you like everyone else in the office better, that may be a good thing.
Q. Awkward Gift Situation: A year ago, our close friends had a long-awaited first child. Whenever anyone asked them what they wanted for a gift, they would reply "education" and then laugh. It seemed obvious to us that this wasn't a joke: We know that money is extremely tight for them and they highly value education. So when their son was born, we gave them a check for $1,000 to be put toward their son's education. They seemed extremely grateful, but also seemed to think it was too large of a gift (even after we assured them it was not a problem for us). A year later, they have yet to cash the check, and we constantly have to make sure there is an extra $1,000 in the checking account. Would it be unreasonable for us to ask to give them cash instead at this point? Or do we need to continue monitoring our checking account? I worry that they don't plan to ever cash the check because they don't want to feel indebted to us but don't know how to bring this up with them (or if I even should!).
A: It's unlikely your friends could cash the check at this point—many banks won't honor one that's more than six months old. To be sure, tell your friends you are going to put a stop on it because it's clear they don't want the money, and having an outstanding check is messing with your accounting. I can understand that $1,000 is an astounding, even embarrassing amount. It was fine for them to say they were moved and overwhelmed by your generosity but felt uncomfortable taking such a large gift. But since you reassured them it was your pleasure to start their son's college fund, they should have cashed the check, sent you flowers, and written you a note of gratitude. Instead, they have gotten passive-aggressive. Don't play their game. Just cancel the gift. I can understand if you never want to give this pair anything again, but if you're moved to, make it a teddy bear.
Q. Hand-Washing: I work in a midsize open-concept office. My job requires me to move about the office pretty regularly and work on/at different work stations and equipment that are shared with others. Because I touch so many different shared objects throughout the day, I make a point to wash my hands regularly. I slip into the men's washroom a few times throughout the day, slip out, and resume my work. However, I have noticed that a few (and I hate to use this outdated term) "busy bodies" who sit near the men's room have noticed that I go in there, take only a few minutes, and slip out. I think that they think I am going to the washroom and not washing my hands at all! When, in fact, I'm actually doing the opposite. I'm getting pretty sure that this isn't just in my head either, as quite a few "wash your hands" signs have gone up recently, and a few passive aggressive/beat around the bush comments have been made around this topic. Besides announcing to everyone that I'm only stepping into the washroom to wash my hands, is there anything I can do to get these folks off my back and to mind their own business?
A: I'm trying to imagine how this conversation goes. You come out of the bathroom and one co-worker says, "So, how was your visit with Mr. Johnson?" And the other says, "Did you read about the study that said only 25 percent of men who go the bathroom wash their hands afterward?" And you are tempted to say, "I had no contact with my genitals. Despite your conclusions about me, I'm actually a little bit germophobic and I go the bathroom frequently simply to wash off other people's germs." Yuck all around. Despite the signs and the comments, you should not respond to inquiries as to your bathroom habits. These busybodies sit near the men's room, so they are falling down on their duties to monitor for sounds of water flowing—obviously their work duties are not taking up enough of their time. When you come out, smile, nod, walk on, and ignore their comments.
Q. Relationship: I recently went on a date with a man who disclosed to me that a year ago he had a drug problem and had been arrested for selling them. He says it's the best thing that ever happened to him, because it made him change his life, and he would never want to go back to that type of lifestyle again. He does have a steady job and is well-educated. He disclosed this during the first date, because he wanted to be honest with me. I really like him. I haven't been in a relationship in a really long time. I have dated, but I haven't liked anyone. I feel that this relationship could lead to something bigger. I feel comfortable with him; he is a gentleman and seems very caring. He told me he is looking for something serious and long term. He thinks I am beautiful and seems to really like me for who I am. However, his past does scare me, because a year is pretty recent, and I have heard stories of people going back to using after a while. What do you think I should do? Should I continue seeing him and hope for the best? Also, I wouldn't be able to tell my family: They would freak! What do you think I should do?
A: That was quite a first date. While I admire his honesty about his past, I'm a little concerned about his revelations about his present—his desire for a serious relationship, his admiration of your beauty. This is larding it on a little thick during the first "getting to know you" phase. By all means, see him again. But have this relationship progress very, very slowly. You should not just be concerned about his slipping back into drug use, but about whether you feel rushed into a romance with someone you hardly know.
Q. Holiday Hell: Thanksgiving was a living hell and now I have to do it all over again in 20 days for Christmas. My brother, my once-ally, now has the luxury of bailing out and going to his in-laws, leaving me with THREE feuding families (my parents vs. my maternal grandparents vs. my crazy maternal aunt). My grandparents are strict teetotalers, so having a cocktail and ignoring them isn't a prescription. Are there ANY coping mechanisms for what most see as the most wonderful time of the year? I don't know where these people are, but I want to join their families, cozily opening presents and eating turkey while carols play and snow falls. Instead, I get a preachy mother, an alcoholic father, a certifiable aunt, and 25 years of resentment.
A: Since your father is an alcoholic, obviously, he has found a way around the teetotalers, so if a cocktail is what you want, you two can raise a glass in the garage. I understand this is your family, but if they make your life hell, why go? Just tell this miserable collection of relatives you have gotten into the holiday spirit and are going to volunteer at a homeless shelter that day—then do it. Or, you can have a temporary conversion and join Supreme Court Justice Elena Kagan at a Chinese restaurant—Jewish tradition also includes going to a movie afterward. If you have any close friends nearby, maybe they will take you in as a refugee. Or maybe you should just curl up with a good book and some DVDs and enjoy relief from the resentment.
Q. Overdoing the Baby Gifts: I'm about 10 weeks pregnant and already having trouble with my mom's behavior. My mom's super-excited about my new pregnancy but is expressing her excitement in buying us stuff, lots and lots of stuff. The bottom line is we don't want a lot of stuff and don't want to have a baby shower. Many of our friends will be giving us their used stuff from their little ones, and we have a small house that can easily be overwhelmed with baby clutter. I tried to tell her that we didn't need things, that I would let her know if there were any gaps, and that I appreciate her time and homemade things better than bought items, but she was hurt and said this is how she expresses her love. I'm trying to head off the problem before it gets really out of hand. Did I do the right thing, or should I just say thank you and give away what I don't need?
A: If you can persuade your mother to open a college fund and when she has an impulse to buy, to put the money in the fund instead, perhaps you both would feel happier. But if she has a compulsion to inundate you with stuff, it will be almost impossible to stop her. So thank her, then re-gift it or donate it to a shelter. If she notices the absence of her largesse when she visits, simply say you appreciate her thoughtfulness, but you don't have room for all the purchases.
Q. For Hand-Washer: Next time you come out, go over to them and shake their hand.
Q. Infidelity Bank and Trust: Yesterday my husband of 23 years told me he cheated on me during our first seven years of marriage. The guilt was finally too much to bear. Between bouts of crying uncontrollably, I was able to ask only two questions: No, he didn't think I knew her, and yes, it happened several times. I am devastated, thoroughly heart broken, and sick to my stomach. All I can do at work is stare blankly out the window. I feel that in order for me to heal, I need to know most of the sordid details, otherwise my mind is going to make up the entire affair. What do I do now? I can't even function. I love that man more than anything in this world. How could I not have seen? Signed: Thanks for a lovely holiday, honey.
A: Here's a word to people who committed adultery long ago, got away with it, and have been consumed with guilt every since: Shut up! You're right, what a gift. Now you can spend the holidays rethinking your entire marriage, feel like a chump, and be consumed with images of him having sex with—someone at the office, his tennis instructor, a mother he met at the school bake sale. However, the big news here is not that during the first seven years of marriage he cheated, but that in the subsequent 16 years he's been faithful! He gave in to temptation, realized that wasn't the way he wanted to live, and recommitted himself to you. It might have been good for him to confess, but unfortunately his new honesty policy has been devastating for you. I don't think you need to know the sordid details. What matters is that it was long ago and it's over. I think you should ask your husband why he's telling you now, and if he thought through how you two will get past this. Most of all, I think you should have a few more good cries, then recognize your marriage isn't really changed at all. Your husband loves you, and in a perhaps misguided way he wanted to remove this barrier between you. Then, if you can, wipe your eyes, blow your nose, and realize Christmas isn't really ruined after all.
Q. For the LSAT Taker: A close aunt of mine died a week before I took the LSATs as well. I was able to attend her wake the night before the exam (not ideal for a test-taking scenario, but I wanted to be there), and I scored higher than the previous LSAT I took a few months prior. I also wrote a few words that were read for me at her funeral service. There are other ways to be "there." So I agree with Prudie—take the test on Saturday, and best of luck—your grandmother would be extremely proud of this.
A: I like this idea of writing something to be read at the funeral. It could be directly related to Grandma always encouraging you to reach for your dreams, so that's why you know she would want you to be sitting with a No. 2 pencil today doing your best to make her proud.
Q. Appropriate Expression of Thanks?: This past year has been very difficult personally, due to some serious family problems. I have been able to cope thanks to the help of a wonderful therapist, whose guidance has allowed me to move forward in a positive way. This holiday season, is it appropriate to give my therapist an expression of thanks and gratitude? If so—small gift, gift card, donation, just a card? Or should I just let it go? I know this is different than tipping your hairstylist, etc., but I'm not sure of appropriate protocol in this type of situation.
A: I think sending a card expressing your appreciation is fine, as would including the information that you made a donation to a cause in his or her name. Of course, you could always ask your shrink what's appropriate!
Q. Hand-Washing in the Bathroom: An alternative is get some of the hand sanitizer in a small bottle and just squirt some of that on your hands when you change stations. And for added effect, put some on directly after shaking co-workers hands while still talking to them. Sends a strong and hilarious message.
A: Using hand sanitizer in plain sight would shut up the busy bodies. However, having dealt with another hand sanitizer question, I agree with the people who pointed out that except for those in medical institutions, regular hand-sanitizing is not a healthy alternative to hand-washing. It wipes out all the healthy bacteria and sets the stage for superbugs. I say ignore the busy bodies.
Q. Nightmare Boss: I work at a small insurance company where there are only eight or nine of us. Because of the small size, we typically all get along pretty well with the exception of a few minor spats every now and then. My issue is with my supervisor—she's notorious for being unfriendly (to put it very mildly) to both staff that she considers her "underlings" as well as to our clients. So unfriendly that past employees have quit their jobs because of the way she treated them and our clients refuse to call her when they have issues or questions. This is not new news and apparently has been tolerated in spite of the employee turnaround caused by her actions. She's also at least an hour late everyday but lives mere minutes away. I've approached her supervisor, and we've had several discussions (some of the meetings have included my supervisor) over her (mis)treatment, and every time I'm reassured that "something" will be done. My supervisor will then behave herself for a few days or even a week or two, but then she slowly reverts back to her demonic ways. I've threatened to quit and was reassured (again) that things will change, so I've stayed. It's gotten to the point where her supervisor doesn't even like her anymore (which I heard from the horse's mouth), but for some reason my supervisor remains. I want to leave because she makes me feel so oppressed when she's there, but I won't be able to make the same kind of money elsewhere. Help!
A: Since you work in such a small office, several of you have to schedule an appointment with the top boss and explain your supervisor's vindictive, insulting behavior is severely hurting the business. Say you have had this discussion several times, nothing changes, and you're all at wit's end. Reiterate that the only thing good to say about working for your supervisor is that she cheats the company out of a full work day and chronically comes in late. I am always baffled at the ability of toxic, destructive bosses to hang onto their jobs, but I hear about it every week. Ultimately, if your company values this nut more than their clients and other employees, that tells you something. If this woman is having a serious impact on your mental health, then finding another job, even at a lower salary, might be worth it for the benefits to your psyche.
Q. Friend Has an Aggressive Child: How do I navigate a relationship with a friend whose child is consistently aggressive toward mine? The aggressor's mother makes excuses for some bad behavior, but I have also noticed the child tends to wait until his mom is distracted or out of range before shoving, kicking, or hitting my kid. I turn into a major helicopter mom around this family because the mom is so laid-back and the kid is so aggressive. The relationship has cooled because of his behaviors and the mom's unwillingness to say anything except when she sees him do something really bad. My child really likes this kid and is anxious to see him, but then sadly says, "I don't like it when he hits me" every time we are headed for a (now-rare) play date with them.
A: You stop the play dates. If you are able, you can just see your friend without the kids. If she keeps trying to arrange foursomes, just honestly say your kids don't get along and you want to take a break from the play dates for now. If that ends the friendship, so be it—your responsibility is to make sure your child is safe.
Q. Mother-in-Law Quandary: This past Thanksgiving I hosted dinner and enjoyed roasting the turkey and preparing all the side dishes. Yes, it was a lot of work, but I like to cook. Throughout dinner, my MIL commented on five (yes, I counted) separate occasions how one can order an entire T-Day dinner from a local store, and how delicious the ordered meal is (this is what she did last year). I just smiled but never responded. As you can see, I'm still annoyed by her comments. How should I have responded? I guess it annoys me so much because she often makes comments on how she did things differently (e.g., I'm nursing my twin girls, and she'll comment: "Breastfeeding seems like so much work. I fed both my sons formula and look how great they turned out."). I don't want to cause a rift, but I'd rather she keep her comments to herself. Thanks for any sage advice.
A: You don't need my sage advice (and I'm sure your sage stuffing was delicious) because you're handling this pain of a mother-in-law perfectly. Just smile and ignore her idiotic remarks. Being ignored is the most painful response for someone like this—she is looking to rile you, then she can say, "I don't know why you're so touchy. I was only observing that ..." Let's hope that when the girls are old enough to spend time with Grandma, she will prove herself to be a fun babysitter.
Q. Thanks for a Therapist: I am a researcher with an education in social work. While I am not bound by it, the social work code of ethics is against taking gifts from clients. Notes are always welcome, though. I don't know the codes of ethics for other professions that would feed into therapy, but I wanted to let that person know in case the therapist can't accept a gift.
A: Thanks for the information!
Q. PSA: To the LSAT poster: Go to your grandmother's funeral. This is the WORST time for law grads. I went to a top 20 school a few years ago, and I still have friends who are unemployed and underemployed. Imagine giving up the next three years of income, retirement contributions, savings, etc., for six figures in debt and no job prospects. Please look at the numbers and make sure you are making an informed, responsible decision.
A: I still think the letter writer should take the LSATs. But you're right, she should carefully analyze her prospects because there is a glut of law school graduates. What a world in which deciding to become a lawyer is taking as big a gamble as deciding to become an actress!
Q. MIA Wedding Guests: I recently got married, and the wedding was lovely. However, a surprising (to me) number of guests, mostly from my extended family and my husband's friends, ended up being no-shows on the big day, after RSVPing yes. I understand that emergencies and other life situations come up, but I was very disappointed that I wasn't able to invite more of my friends, whom I had to exclude due to space and budget limitations. The issue I have is now when I encounter a delinquent guest, they frequently offer a casual, humorous, or frankly unapologetic reason for not attending. I am not actively soliciting their excuses, but when they laugh off their attendance, it again upsets me that they are so nonchalant about throwing away our hospitality. We spent money on food, cake, and liquor that could have gone toward entertaining other friends or could have been cut from the budget entirely. Is there a way to politely acknowledge excuses but also voice my disappointment? Or is it better to plaster on a smile, nod my head understandingly, and stay mum?
A: It's one thing if they were struck with a sudden illness, or there was a death in the family; it's another if they were struck with the thought, "Actually, I'd rather stay in my sweats and watch the football game" or "Gee, I'd rather go to the Harry Potter movie." And for those who couldn't make it, an abject apology and flowers are in order. So these "friends" laugh off sticking you with a catering bill and empty seats. You should reply, "Well, we missed you!" and move on—which might mean moving on from ever inviting them to other social events.

Q. Absolute Grinch: My boyfriend and I have been together nearly 10 years. I love him, he loves me, we're faithful and happy together. The problem? The man is an absolute Grinch. He absolutely hates Christmas. He hates the lights, the tree, the decorations, the songs, everything about it. He never celebrated it as a child (he's British but his family is Chinese) and has none of the nostalgic attachment to Christmas that most people do. I, on the other hand, am very fond of Christmas. I'm not a fanatic, I don't go crazy with decorations, but I do like to have a tree with some nice lights on it and like to give him a gift or two that he'd enjoy wrapped in some nice shiny wrap. I love the sales, decorations, and general feeling that Christmas has about it. I don't shove it down his throat, but any time something remotely Christmas-y comes up, he gets in a very sour mood, which, I'm sorry, sort of ruins my fun. Again, it's not like I'm forcing him to participate or celebrate, but I'd like to be able to do a few Christmas things without feeling guilty or bad about it and without making our relationship tense. What should I do? Do I give up Christmas for the sake of keeping the peace, or is there a way to make it OK for both of us?

A: Christmas doesn't have to be his holiday, but since it's yours, his obligation is to make it as pleasant as possible for you and not to destroy your pleasure with his bad mood. Tell him it's one thing for him to be neutral about Christmas, but actively undermining your joy makes a happy time of year sour for you. Say that you two need a new Christmas tradition in which he finds some aspect of it he can embrace, just out of love for you. Tell him it's important to you that he doesn't make you feel Scrooged every Dec. 25.

Emily Yoffe: Thanks, everyone. And I hope there are no Scrooges in your lives in the coming weeks.

Like Prudie on the official Dear Prudence Facebook page and like Slate on Facebook. Follow us on Twitter.