A Test of Loyalty
Prudie counsels a student who must choose to either attend a funeral or take law-school entrance exams—and other advice-seekers.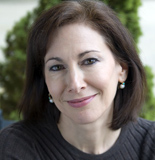 Emily Yoffe, aka Dear Prudence, is on Washingtonpost.com weekly to chat with readers about their romantic, family, financial, and workplace problems. An edited transcript of this week's chat is below. (Read Prudie's Slate columns here.)
Emily Yoffe: Good afternoon. Let's get to it.
Q. Funerals and Such: I lost my grandmother yesterday, and I am devastated as we were very close. She had Alzheimer's for years, and I made my peace with this some time ago. My family has planned the funeral for Saturday. Here is the problem: My LSAT is Saturday, and I have waited for years for an opportunity to pursue law school. (I am near 30.) I told my mom that I couldn't make the funeral because I cannot reschedule the LSAT, and she was furious! I have been on the phone with the LSAT people all morning, pleading to reschedule. No luck. Mom has informed me that she and my family are really disappointed with me, and I need to be at the funeral in order to pay my respects. I don't want to disappoint my family, but I have waited my entire life for this chance at law school, and I don't want to give it up now. Additionally, if I don't take the LSAT on Saturday, I will miss the opportunity to take it again in February (possible surgery), and I can kiss law school for next fall goodbye! Help me please! By the way, totally love your columns!
A: Wouldn't Grandma have wanted you to pursue your dream? I can understand your mother's distress that you won't be at the funeral, but given that your grandmother died of Alzheimer's, all of you have been losing her for years. Since you can't get the test rescheduled, you should go and take it Saturday. Don't let your mother's disapproval ring in your ears or distract you. Eventually, she will get over this. Let your grandmother's love inspire you to do well. Feel her watching over you and understanding the best gift is pursuing your goals and living your life to its fullest.
Dear Prudence: Lap Dance Led to Engagement
Q. Work "Friends": I work in a publishing house and have made some friendships here. The thing is that a group of girls I spend time with (lunch time mostly) have characters I don't sympathize with: They mock everyone, make disdainful comments about co-workers (some of whom I actually like), and slight everyone they don't like. I feel awful about it and never know what to do about it. In the last week, I started going to eat with other co-workers or even go to eat by myself rather than stay with them. They sense there's something out of place, and I can't find the courage to tell them why I'm doing this. What should I do? Keep the distance or speak up? What's the polite way of facing this kind of situation?
A: If your publishing company is not putting out a book titled High School Never Has To End: The Mean Girls' Guide to the Office, it should definitely consider it. The whole thing could be written in-house over lunch. Growing up does not eradicate the more pernicious aspects of human behavior that thrive in high school, but as all the "It Gets Better" videos try to express, going out in the larger world often brings relief from the relentless petty vindictiveness of high school. But not at your office. You know that by distancing yourself from this clique you're going to be among the mocked—anyone who's more than five feet from them is among the mocked. A lecture from you on how juvenile they are will probably only inspire them to isolate you. But that doesn't mean you shouldn't respond with calm maturity to their sniping. Since you are still nominally a part of the group, I think you should go to lunch occasionally and inject some adult attitudes into the conversation. When they start to make disdainful comments, speak up: "I disagree, I think Natalie has good ideas and is easy to work with." Or, "Let's change the subject, I'm starting to feel uncomfortable with all the put-downs." Sure this may get you ostracized from their group, but since you like everyone else in the office better, that may be a good thing.
Q. Awkward Gift Situation: A year ago, our close friends had a long-awaited first child. Whenever anyone asked them what they wanted for a gift, they would reply "education" and then laugh. It seemed obvious to us that this wasn't a joke: We know that money is extremely tight for them and they highly value education. So when their son was born, we gave them a check for $1,000 to be put toward their son's education. They seemed extremely grateful, but also seemed to think it was too large of a gift (even after we assured them it was not a problem for us). A year later, they have yet to cash the check, and we constantly have to make sure there is an extra $1,000 in the checking account. Would it be unreasonable for us to ask to give them cash instead at this point? Or do we need to continue monitoring our checking account? I worry that they don't plan to ever cash the check because they don't want to feel indebted to us but don't know how to bring this up with them (or if I even should!).
A: It's unlikely your friends could cash the check at this point—many banks won't honor one that's more than six months old. To be sure, tell your friends you are going to put a stop on it because it's clear they don't want the money, and having an outstanding check is messing with your accounting. I can understand that $1,000 is an astounding, even embarrassing amount. It was fine for them to say they were moved and overwhelmed by your generosity but felt uncomfortable taking such a large gift. But since you reassured them it was your pleasure to start their son's college fund, they should have cashed the check, sent you flowers, and written you a note of gratitude. Instead, they have gotten passive-aggressive. Don't play their game. Just cancel the gift. I can understand if you never want to give this pair anything again, but if you're moved to, make it a teddy bear.
Q. Hand-Washing: I work in a midsize open-concept office. My job requires me to move about the office pretty regularly and work on/at different work stations and equipment that are shared with others. Because I touch so many different shared objects throughout the day, I make a point to wash my hands regularly. I slip into the men's washroom a few times throughout the day, slip out, and resume my work. However, I have noticed that a few (and I hate to use this outdated term) "busy bodies" who sit near the men's room have noticed that I go in there, take only a few minutes, and slip out. I think that they think I am going to the washroom and not washing my hands at all! When, in fact, I'm actually doing the opposite. I'm getting pretty sure that this isn't just in my head either, as quite a few "wash your hands" signs have gone up recently, and a few passive aggressive/beat around the bush comments have been made around this topic. Besides announcing to everyone that I'm only stepping into the washroom to wash my hands, is there anything I can do to get these folks off my back and to mind their own business?
A: I'm trying to imagine how this conversation goes. You come out of the bathroom and one co-worker says, "So, how was your visit with Mr. Johnson?" And the other says, "Did you read about the study that said only 25 percent of men who go the bathroom wash their hands afterward?" And you are tempted to say, "I had no contact with my genitals. Despite your conclusions about me, I'm actually a little bit germophobic and I go the bathroom frequently simply to wash off other people's germs." Yuck all around. Despite the signs and the comments, you should not respond to inquiries as to your bathroom habits. These busybodies sit near the men's room, so they are falling down on their duties to monitor for sounds of water flowing—obviously their work duties are not taking up enough of their time. When you come out, smile, nod, walk on, and ignore their comments.
Q. Relationship: I recently went on a date with a man who disclosed to me that a year ago he had a drug problem and had been arrested for selling them. He says it's the best thing that ever happened to him, because it made him change his life, and he would never want to go back to that type of lifestyle again. He does have a steady job and is well-educated. He disclosed this during the first date, because he wanted to be honest with me. I really like him. I haven't been in a relationship in a really long time. I have dated, but I haven't liked anyone. I feel that this relationship could lead to something bigger. I feel comfortable with him; he is a gentleman and seems very caring. He told me he is looking for something serious and long term. He thinks I am beautiful and seems to really like me for who I am. However, his past does scare me, because a year is pretty recent, and I have heard stories of people going back to using after a while. What do you think I should do? Should I continue seeing him and hope for the best? Also, I wouldn't be able to tell my family: They would freak! What do you think I should do?
MYSLATE