Intolerance 101
Prudie counsels a college freshman who got a crash course in racism from her new roommate.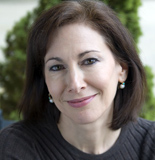 Emily Yoffe, aka Dear Prudence, is on Washingtonpost.com weekly to chat with readers about their romantic, family, financial, and workplace problems. An edited transcript of this week's chat is below. (Read Prudie's Slate columns here.)
Emily Yoffe Writes: Good afternoon, everyone. I hope the kids are having a great first day of school.
Q. I Think My Roommate Is Racist: I'm a new freshman in college. I'm multiracial, but a lot of people think I look Caucasian. I also have a "white" name, so most people don't know that I'm actually not white. My roommate and I are Facebook friends, so she can see all my pictures, some of which include my family who clearly are not Caucasian. But I didn't feel it was necessary to tell her my entire ethnic pedigree. (I mean, I feel like it shouldn't really matter.) My roommate was talking to me last night about how she thinks all the minorities at our school (it's a prestigious and well-known college in the Midwest) don't deserve to be here. She's been talking about how she knows so many white people who didn't get in and should have and how she thinks our school has a minority quota. I don't know what to do here—I'm worried that if she finds out that I'm not white like her, she'll make my life miserable. But at the same time, I know I deserve to be at my school, and I feel like I shouldn't have to hide my ethnicity. Should I say something to her? Or should I wait it out? Sincerely, Mixed-up Girl.
A: Your ethnic background is irrelevant to how you answer your roommate's racism. She has made quite a first impression, one that will be hard to eradicate, and you have to make clear that you find her remarks offensive. I'm not saying that a discussion about the merits and deficiencies of affirmative action should be verboten. But such a discussion is not what your roommate is engaging in—and, anyway, that's a conversation that should not follow, ""Hi, I'm Jenny, your roommate." You need to address her remarks in a forceful but polite way. She sounds like a bigot, yes, but your response will be more powerful if you refrain from calling her that and instead deal with the substance of what she said.
You can say something like, "Jenny, I've been thinking about what you said last night about minorities on campus. I was so taken aback that I didn't answer. But having thought about it, I need to tell you I couldn't disagree with you more strongly. And your statement that all the minority students don't belong here and have taken the place of more deserving white students is flat out wrong." Then see what happens. College education doesn't just take place in the classroom, and this girl may find herself rethinking the things she was taught at home. However, there's no reason you should feel you have to hide out in your own dorm room. If you find you are rooming with an unreconstructed racist, have a talk with your resident adviser about getting a new roommate.

Dear Prudence: Turtle-Paced Love
Q. Mother Troubles: I am 39 weeks pregnant and have made it clear since before conceiving that I consider the birthing experience a bonding experience between my husband and me. My mother has tried repeatedly through guilt, name calling (telling me how difficult I am), and badgering to get me to change my mind. The final straw occurred yesterday when my husband answered the phone and she tried to convince him to call her behind my back when I am in labor. Prudie, I have decided and told her since the beginning that she is not capable of being notified in advance because she will show up at the hospital regardless of my feelings. I am really steamed about what she did and even more steamed because she swore my husband to secrecy that she even asked. I have told her numerous times that my husband should never be put in a position to choose between loyalty to me and loyalty to her, because I always win, and he feels bad. First off, do you think I am wrong about not wanting her there? My siblings all had her in the delivery room, so I blame them for this. Second, I am more annoyed that she asked my husband to keep secrets, but should I say something?
A: Don't blame your siblings for your mother's insistence that since she gave birth to all of you, that gives her dibs to a ringside seat when it's your turn to reproduce. If your siblings didn't want her there, someone needed to say, "Mom, we look forward to your being a grandmother, but not to your playing obstetrician. I'm sorry, the delivery room is going to be restricted to my husband."
If you haven't said it this explicitly, do so, and explain that's the last time you're going to say it. You can add that her trying to enlist your husband behind your back is a serious violation, and she needs to cut it out. It's unfortunate, but your mother is giving you an early, valuable lesson in motherhood: standing up to a whiny, irrational, demanding person. You need to stake out some clear boundaries with her now, or else she will be trying to hijack your relationship with your child. Refuse to let her bully you, and if that means restricting your contact with her, that's her choice.
Q.Fling With the Babysitter: I've been divorced for a few years now and I have custody of my three children, ages 5, 7, and 10. After the divorce, I tried a couple of different babysitters until I found the right one, a college student who lives nearby. Foolishly, "Emma" and I had a one-night stand one evening while the kids were asleep. It only happened the one time, and since then, we have managed to keep a strictly professional relationship. I'm now engaged to a wonderful woman and we're getting married later this fall. She will be moving in with us soon. My "fling" with Emma happened long before I met her, so I never mentioned it. But now that she's moving in, I'm wondering if I should tell her that I once slept with the nanny (who still watches the kids every day after school). I don't want to find a new sitter—Emma is a great girl, and my kids really love her. But I feel like my fiancee might be uncomfortable with Emma being around the house so much, given our past. Am I obligated to mention this to my fiancee? And if she asks me to find a new babysitter, should I stand my ground?
A: Thanks, Dad, for the exculpatory detail that "the kids were asleep." What you did really was foolish, and you compounded your foolishness by not apologizing to "Emma" and explaining that what you did was wrong and under the circumstances it's better if you don't continue to use her babysitting services. I generally feel that adults' sexual past is their own business, except when it means having to reveal one's STD status, or that it is information that seems like a lie by omission not to reveal. Since neither you nor Emma are going to say anything, probably the wisest thing is to say nothing. Yet, if I were the fiancee in this situation, I'd feel like kind of a dope if I ever found out and I realized my fiance wasn't honest enough to tell me. So I'm leaning toward tell. But this has to be framed as a one-time event, a long time ago; the kids absolutely adore her; and you're telling because you want to be completely open. In your favor is the fact that Emma is not a live-in nanny, but a local college student, so even if your fiancee is discomfited, surely Emma will be moving on in the near future.
Q. Re: Mixed-up Girl: Poor kid. I'm a professor back at my first day of classes, and I want to go hug this girl.
A: Professor, please, then this poor girl will be writing to me about inappropriate hugs from the faculty!
Q.Wedding Question: My daughter is engaged to be married next May to a wonderful young man. My wife and I will be paying for the reception, or about two-thirds of the total cost. His parents divorced about 15 years ago, and raw tensions still remain, especially on the part of his mother. His father is unable to contribute to the wedding, but his mother will contribute a four-figure sum to the rehearsal dinner, on the condition that none of her money goes to pay for the meal of anyone in her ex-husband's family. My daughter and future son-in-law don't know how to handle this situation. What's your thinking on the matter?
MYSLATE
Photograph of Prudie by Teresa Castracane.