Hollywood and Wine
My big-shot boss tried to kiss me while we were both drunk. Should I confront him?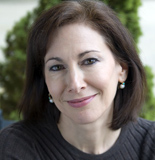 Get Dear Prudence delivered to your inbox each week; click here to sign up. Please send your questions for publication to prudence@slate.com. (Questions may be edited.)
Got a burning question for Prudie? She'll be online at Washingtonpost.com to chat with readers each Monday at 1 p.m.  Submit your questions and comments here before or during the live discussion.
Dear Prudence,
I landed a dream internship in the entertainment industry and on my first day on the job got to be part of a fabulous evening-long project that culminated in a victory party at a bar. Due to pressure from my supervisors, who were buying the drinks, and poor decision-making, I wound up too drunk to drive home. One of the bosses took me home with him, and when we got there he repeatedly tried to kiss me. This confused me, because I had been certain that he was gay. When I rejected him, saying, "I don't understand," he told me that he found me incredibly beautiful and sexy. Twenty minutes later, I was throwing up in his living room while he tried to play nurse and let me sleep it off on his couch. The next day he begged me not to quit, although he didn't apologize for putting the moves on me. I intend to stay at this internship, because it's a once-in-a-lifetime opportunity. Do I write the incident off as a crazy, drunken night and nothing more, or confront him about it? Harassment on my first day, though committed under inebriation, is a pretty heavy issue to just sweep under the rug. What should I do?
Dear Harassed,
Get the full DVD set of Entourage and discover that yours could be considered a tame first day on the job in the entertainment industry. Certainly your supervisors should never have encouraged an intern (or any employee) to get drunk. But if you are old enough to have an internship, you should be old enough to know your own limit. Now you do, so that was a valuable evening. There is no Most-Powerful-Man-in-the-World exemption for hitting on an intern (even if the intern flashes some thong); and there's no Hollywood one, either (especially if the intern is inebriated). Your boss gave you a revolting welcome to the industry, but at least he backed off and got all Florence Nightingale after you ralphed in his living room. Although I'd love to be there, as would any reality-show producer, when you clarify your surprise and horror at his unwanted advances by explaining, "I was certain you were gay, so I couldn't believe you were trying to kiss me!" there are some things that are best left unsaid. His begging you not to quit indicates that he knows he behaved terribly. Now that you've both showered, sobered up, and returned to your desks, you need to show your boss that you have the good judgment to forget about your unfortunate start, and instead spend the rest of the summer showing that you are great at your work.
Dear Prudence,
When my son was 5 years old, he wanted a $250 gaming system. My husband and I told him that he would have to save up to buy it. He saved every penny of birthday, Christmas, and any other money he got. After many months, he had half of what he needed. We were so impressed by his strength of character that we pitched in the rest. Two years later, my husband's uncle asked to borrow the system for the night. He had so much fun that he offered to buy it for $180 to be paid in weekly $20 increments. My son saw this as an opportunity to get enough money to purchase the latest system, so he agreed. The uncle's payments were erratic, but he eventually made most of them, and my son bought his new system. Then the uncle lost his job and has not given my son the final $20. I understand money is tight, but I think it's unacceptable not to pay what he owes to a boy who isn't even 8 years old. How do I get the uncle to make this last payment without causing a scene?
Dear Mama,
I have every confidence that your son will be undamaged by this breach of contract since he sounds as if he's on his way to being the next Warren Buffett. Your son made a good enough deal on his used system that he is now enjoying a better gaming system. His great-uncle is probably hoping that he can just keep on playing Grand Theft Auto instead of having to actually engage in the crime to try to stay solvent. Since the uncle is surely juggling many creditors, it seems unlikely that even for the sake of family unity, the $20 debt to your son is going to be at the top of the list. Yes, promises are important, but so is compassion. Tell your son that "Uncle Charlie" is now in a bad situation, and since your son has already gotten his new system, you think your family should tell Charlie that he shouldn't worry about that last payment. After all, Warren Buffett himself is planning to disperse much of what he accumulated to those less fortunate than he.