Ex-Con Dad Wants Back in Son's Life
He's a deadbeat sex offender. Should I let him have a relationship with our boy?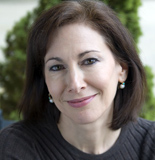 Dear Prudence,
My sister-in-law is graduating from the private K-12 school my husband and I attended. We just found out today that she and another girl will share salutatorian honors, while two of the boys in her class tied for valedictorian. Wonderful, right? Not to my mother-in-law. She informed my husband that she and my father-in-law are going to file an official complaint with the board of the school. She feels that one of the valedictorian boys should be excluded because he was a congressional page during his junior year, and the girl sharing honors with my sister-in-law should be out because she didn't take the high-level math classes that my sister-in-law did. Not only do my husband and I find my in-laws' position to be embarrassingly petty, but my mother and uncle both teach at the school, we still attend athletic events there, and we plan to send our daughter there in a few years. Do you think my in-laws are out of line, and if so, do we have a right to speak to them? I should mention that my mother-in-law has a history of doing this sort of thing.
Dear Almost,
By now, since your mother-in-law has had two children spend 13 years each at this school, the administration is well used to her antics and is thrilled to have received a final tuition check from her. Yes, she sounds petty and embarrassing. I wonder whether Dad actually concurs with her objections or is just going along because he's found if he disagrees with her, life is hell. If anyone is going to talk to them, it should be your husband. He may have some standing to say that her complaints are only going to alienate the board, and since you two have relatives teaching at the school, and you wish to send your daughter there, you don't want your family creating bad feelings. He could add that everyone is proud of his sister's great accomplishments and that he hopes his parents can find a way to simply enjoy this honor. If the conversation has no effect, then just let your in-laws make fools of themselves. Surely the admissions office won't hold it against your daughter.
Dear Prudie,
My boyfriend of more than four years is going out of town for a conference. He has made plans to meet up with a female college friend who lives in that area. She will stay over in his hotel room (on a couch or second bed) during her visit. I am extremely uncomfortable with the arrangement and told my boyfriend that I will not allow them to share a room. Even though she is also in a relationship, and I trust them both, I think this is very inappropriate, especially since other people at the conference will see them going into the room together. My boyfriend sees nothing wrong with the situation. I do feel a little guilty asking the friend, who was recently laid off, to get her own room, but I am not running a charity. How should we handle this?
Dear Not,
If there really were some hanky-panky planned, your boyfriend would probably do it the old-fashioned way and conveniently forget to mention to you that his friend was staying overnight. That he apparently told you in all innocence supports his platonic intent. Even you acknowledge that you believe the two of them are being upfront about just catching up and are not scheming to get some on the side. You may be uncomfortable with the arrangement, but I bet your boyfriend is even more uncomfortable with your announcement that he is forbidden to let his friend crash. I'm not sure how you plan to enforce this, except by making yourself unbearable. Have you noticed that being unbearable does not add to one's allure? The way you should handle this is to back off and apologize for your fit of jealousy. Say you were wrong, that you realize it's silly to care what people at the conference think, and that you're glad he's the kind of guy who has female friends.