If That Diamond Ring Don't Shine
My girlfriend insists on a pricey engagement ring, but I'm not made of money.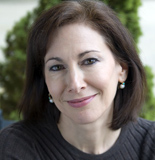 Dear Prudence,
I have been successfully practicing law for almost 10 years. I'm married to a wonderful man and have a beautiful baby daughter. So what is my problem? For years I have dreamed of becoming a doctor. I dabbled with the idea in college and did very well in science classes, but I was a confused kid. My mother talked incessantly about how I should be a lawyer and would never be able to become a doctor. The first day of law school, I felt I had made a terrible mistake. I finished school, started practicing law, and couldn't stand it. I was accepted to some pre-med programs. However, my then-fiance didn't believe I could do it, and I listened to him. We eventually broke up. My current husband is supportive. However, a career change would mean a huge sacrifice for my family, and that would leave me with tremendous guilt. What should I do?
—Juris Doctorate Who Would Rather Be a Doctor
Dear Juris,
I hope you get to medical school and that if you do, you use your psychiatric rotation to get some insight into why you allow yourself to be so buffeted by others' expectations. Even though you have moved past your mother's hectoring, thrown over your negative boyfriend, and have a wonderful spouse who supports your desires, you continue to thwart yourself out of guilt over your obligations to others. You're right, leaving a prosperous career in your 30s for medical school would be a sacrifice and a hardship. You'd probably be around 40 by the time you got your medical career started. However, that means once you did, you could have three decades of doing something about which you've had a lifetime passion. Imagine being a 60-year-old lawyer and see how that makes you feel. You're not the only person to consider becoming a later-in-life medical student. Here's an encouraging essay about it, and here's a Web site devoted to it. But you don't have to make a commitment to throwing over your current life; your decision can be made in steps. You can think of it as taking a leave from your current career in order to enroll in a program that prepares you for medical school. This will tell you if you really do want to be a physician, or if this is a dream best left on your pillow.
Dear Prudence,
On Oscar night, my wife and I had a party for 12 people. It was fun, and we provided food and alcohol for everyone. We also encouraged people to pony up $20 to submit an entry for an Oscar betting pool. The winner of the Oscar pool was supposed to get two-thirds of the entry fees ($160), and the runner-up was supposed to get one-third ($80). As it turned out, my wife won the pool and I got second place. Was this a party foul? We obviously didn't rig the betting, but it felt weird to take our guests' money and send them home. To the extent it matters, last year we had an Oscar party and I won the pool. Should we have submitted a single entry or not entered at all? Or should we just gracefully accept our winnings and expect nobody to come to our Oscar party next year?
Dear Oscar,
Forget your current dilemma and tell me what the outcome of the fall elections will be, and also if it's going to rain next Tuesday. You're right that your friends know your Oscar pool is not a setup, unless you have a mole at the Los Angeles offices of PricewaterhouseCoopers. But when you invite people to your home, you also don't charge an admission price. An Oscar pool is fine, but everyone should have simply submitted a free ballot, and you should have supplied the prize—something on the order of a chocolate trophy. If you have an Oscar party next year, as you extend the invitations, tell everyone you're probably going to be the recipient of the Jean Hersholt Humanitarian Award because while you're going to keep the Oscar pool, you're going to eliminate the fee.
—Prudie

Correction, March 12, 2010: Due to an editing error, this column stated that Prudie would not host her live weekly chat with readers at Washingtonpost.com on Monday, March 22, but would return on March 29. In fact, Prudie will not chat on Monday, March 15, but will return on March 22. (Return to the corrected sentence.)