Kid Has a Kinky Fetish
I can't get a handle on my son's obsession with latex gloves.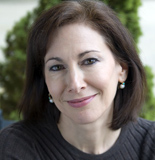 Dear Prudence,
I live in a small apartment with my dog, Sammy, a Boston terrier, and my roommate. My dog is nearly perfect, and my roommate seems to enjoy him. But my roommate constantly verbally abuses my dog. He never yells or speaks in a harsh tone, but he seems to get a kick out of hurling insults at Sammy. He'll say things like, "Oh, you are such an ugly, smelly little rat," but in a baby-talk voice, so Sammy has no clue he is being insulted. I think it's strange, and it's beginning to irritate me. Is there an ethical dilemma here?
Dear Confused,
We love our cat Biscuit, but because of his weight issues, he has certain hygiene problems. I can't say he's ever taken umbrage, however, when we refer to him, in the most affectionate way possible, as Sir Stinkbottom. We also like to get nose to nose with our young cat, Zev, and whisper to him that he is the world's nastiest boy, and if you could see what he did to our jigsaw puzzle, you'd know why. Yet from the confident way our cats tear up the couch and laze by the heat vent, I'd say their self-esteem is unaffected. What your roommate is doing is teasing. The fortunate thing about teasing a Boston terrier is that you never have to say, "I was kidding! I think you're extremely attractive, smell delightful, and in no way resemble a rodent." Even if Sammy has a surprisingly sophisticated understanding of English, I'm sure he knows that the real meaning of what your roommate says is conveyed in his tone.
Dear Prudence,
I am a happy introvert, and I earn a living writing mathematical pedagogy books at home. I do, however, have a few wonderful friends. For my upcoming 30th birthday, my husband told me that he would like to throw me a party. I have not celebrated my birthday with a party since high school, but I thought his offer was lovely and accepted it. He asked me for a guest list, and it wasn't long: two married couples, one dating couple, one single woman, and two single men. I realized that, unfortunately, none of these people (aside from those who are coupled) had ever met one another. Is this the recipe for a horrible, awkward party? Should I forget about it and spare my friends the suffering? If I go ahead, should I warn them that they will be in a room of mutually unacquainted strangers?
—A Shy Person With Shy Friends
Dear Shy Person,
It will be a horrible, awkward evening if your attitude is that all of you must endure a few hours of celebratory suffering before the blessed release of being able to return to constructing quadratic equations. It's a good thing that you are bringing together your favorite people—it's about time!—each of whom you find delightful. But the math of having 11 people means you lack the mass for the kind of party in which everyone just stands and circulates. But given your description of your friends, if everyone tries to flee to separate corners, having 11 celebrants means the corners will be uncomfortably crowded. The solution is to have a structured affair. You could have a game night—divide everyone in teams and play Pictionary or Trivial Pursuit. Or, if you want to have a dinner party, gather everyone around a single table and prepare a bunch of ice-breaking questions for the group: Everyone tells their first childhood memory or lists their favorite book or movie. Or you could bring in a wine expert and begin the evening with a tasting. That would have the salutary effect of both appealing to your friends' intellectual nature and lowering their reserve.