Brother Bedded My Bride
They slept together before we dated. How can I forgive them?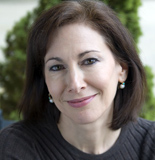 Get Dear Prudence delivered to your inbox each week; click here to sign up. Please send your questions for publication to prudence@slate.com. (Questions may be edited.)
Click here to read a transcript of Prudie's live weekly chat with readers at Washingtonpost.com.
Dear Prudence,
After an argument with my wife, she revealed that she'd had a one-night stand with my older brother several years before we started dating. They both kept this from me; it wasn't revealed until I asked my wife point blank. They both feel horrible about it and claim that it was a drunken evening without feelings. However, knowing this information back then would likely have kept me from getting intimate with my wife and ultimately getting married. I feel completely deceived and betrayed by them both and have been contemplating divorce. The problem is, we have three young children, and the last thing I want to do is negatively impact their lives. I just can't fathom forgiving them for this egregious act. My older brother has always cast a bit of a shadow over me. He manipulated many women into bed, and I did not respect them (or him) for this. I felt like the one thing that was not part of his manipulative ways was my wife. Now I know that was a sham. What should I do?
—Deeply Hurt and Confused
Dear Deeply,
That must have been a doozy of a fight, and it's a good reminder that no matter how angry you get, keep alert that rational part of your mind that says, "This fight will end, so don't say anything that will end this marriage." I'm wondering what it was that made you press your wife for her confession. When she and your brother are together at family functions, does he say things like, "Sandy, no more screwdrivers for you. You know where your panties end up when you have too much to drink!" Let's assume they haven't had some strangely flirtatious relationship, and you've had no sense that anything untoward was happening between them. Then even if you had suspicions about the past, you should have long ago consigned those to the memory hole. What you should do now is apologize to your wife for forcing her confession and work on accepting that this information is meaningless to your relationship. If you still feel a need to one-up your brother, do it by holding onto the truth that you and your wife came together in a loving, mutually respectful way and that you two have created a beautiful young family. When thoughts of this stupid one-time event plague you, get down on the floor and start playing with your kids, or do Sudoku, or find some other distraction. If that doesn't help, try some therapy. Not so you and your wife can endlessly rehash the one-night stand, but to establish rules for how to constructively engage when—as does every couple—you fight. Don't let thoughts of your manipulative brother manipulate you into shattering your family over an event that took place before you and your wife were even an item.
Dear Prudie,
I've been married to my husband for a few years, and we lived together before that. Early in our relationship, I went to happy hour with some co-workers and due to too much alcohol, I had an indiscretion with a co-worker. (We did not consummate the act.) Afterward, I quit my job so that I would not have to deal with the fallout. I never told my then-boyfriend, now-husband, because he always said that cheating would mean he would break up with me on the spot. We are happily married and have a wonderful child; life is good. But I still feel tremendous guilt, not just over my indiscretion, but because I wonder if I "tricked" him into marrying me. Had I been honest, he might not have married me, which would make our entire marriage a sham to him. Should I tell him now so that he knows I am 100 percent honest with him? Or should I keep it to myself because it would just create jealousy and mistrust where none should exist?
—Truth Shall Set You Free?
Dear Truth,
For your answer, see the first letter. As with that letter, an indiscretion prior to a marriage does not reduce a happy, fecund union to a sham. There is no purpose in your telling your husband that years ago you and a co-worker once groped each other. Your husband might even wonder if this confession is actually a prelude to a desire for more groping or a trial balloon for bigger confessions. You made a minor mistake and never repeated it, so please, stop letting your happiness be shadowed by useless, perpetual guilt.