Lunchroom Bandit
My co-worker is stealing everyone's food.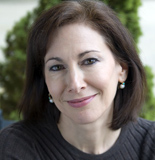 Get Dear Prudence delivered to your inbox each week; click here to sign up. Please send your questions for publication to prudence@slate.com. (Questions may be edited.)
Dear Prudence:
I work for a very large company, and on our floor, we all share a refrigerator in the kitchen. Over the course of several months now, many of us have had food taken, sometimes directly from our lunchboxes. It's usually stuff like a sandwich, yogurt, chips, or cookies, but I've had my entire lunch stolen. Numerous e-mails have been sent and signs posted on the fridge, all to no avail. Then one of my co-workers caught the bandit in the act while the bandit had no idea she was being seen. The thief happens to be not only a co-worker but a very good friend whom I spend a lot of time with away from work. She is a high-level financial executive and makes an excellent salary, so it's not like she is starving. We are all stunned, and I don't know how to handle this.
Dear Befuddled,
The good news, at least as far as you know, is that she's embezzling only co-workers' Cheetos and not company cash. However, her urge to forage for food as if she's a squirrel storing nuts for the winter is sadly more than a little nutty. It's juicy that the person pilfering from everyone's lunchboxes is a high-ranking executive, and gossip like that can't be contained. You're right, hunger or poverty are not the reasons why she is jeopardizing her reputation, and possibly harming her career, for someone's package of Chips Ahoy! Just tell her directly that she's been spotted taking other people's food and that the word is spreading in the office. Explain that this just doesn't seem like her, and hear what she says. You don't say that she otherwise seems off, but if this has become a compulsion, it could indicate that she has either a new, or previously controlled, mental disorder. If she dismisses it as just a random incident of being ravenous and borrowing a cookie, then say that for months people's food has been disappearing, and she's been tagged as the culprit. Acknowledge that while the whole thing ultimately seems a little silly, if she somehow feels she can't stop, she should get help before she hurts her standing in the company.
Dear Prudence,
My boyfriend and I are a couple of years out of college and doing very well. We make a sizable income and have a beautiful home. Many of our friends are not as fortunate—between the economy and less career ambition, there is a clear financial divide. We do activities within our friends' budgets and save expensive meals or events for just the two of us. My problem is that we have a housekeeper who comes every month, but her work is not good. Without checking with me, my boyfriend offered the job to two of our friends who have the time to clean and need the money. They are excited for the opportunity and extra cash. I think money and friends don't mix, and it's potentially disastrous. My boyfriend says it's my call. I feel awkward trying to back out of this, but I want to do the right thing.
Dear Friends,
You've already experienced one potential pitfall of your boyfriend's plan: You are unhappy with the way your current cleaning woman is doing the job and want to get rid of her. It's hard to imagine saying to a friend, "Sandy, you're still leaving a ring when you clean the toilet. Could you take care of that, and are you free for brunch on Sunday?" I agree that mixing friendship and domestic employment is likely to end badly. Even if your friends do a crackerjack job, you probably don't want people you see socially having access to your literal dirty laundry. If your friends are seeking household work, then they should advertise their services on local listservs and bulletin boards around town. It would be big of your boyfriend to be the one to tell your friends that he made the offer before checking with you (true) and that you've already lined up potential cleaners (soon to be true), so he's really sorry for the miscommunication, but he can't use their help after all. If he's too embarrassed, do it yourself. Then say both of you will always keep them in mind if you hear of job openings. And when you invite them over for dinner and a movie, don't rent Friends With Money, about several rich women and their cash-strapped pal, played by Jennifer Aniston, who works as a maid.