Siblings Too Close for Comfort
My fiance and his sister are unusually intimate. Should I worry?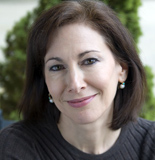 Get Dear Prudence delivered to your inbox each week; click here to sign up. Please send your questions for publication to prudence@slate.com. (Questions may be edited.)
Click here to read a transcript of Prudie's live weekly chat with readers at Washingtonpost.com.
Dear Prudence,
My boyfriend of four years and I are planning on getting married next year. We both get along with each other's families. The problem is my boyfriend's relationship with his only sibling, a sister. Several times, he's called me by her name. At the last family dinner, he was playing footsies with her under the table. It creeps me out how they interact, but my boyfriend is also very sensitive. If I were to bring this up, he'd be upset and think I don't like his sister, which he's accused me of in the past. I do distance myself from her because I don't like being with the two of them due to their behavior. She is married to her one and only boyfriend. My boyfriend knows very private things about her, the kind I would never discuss with my brother. Am I being unreasonable? Is it normal for siblings to be that close?
Dear Creeped,
It's certainly normal for siblings in mythology. Greeks Zeus and Hera and Egyptians Osiris and Isis were siblings and spouses, and Norse brother and sister Sigmund and Signy were lovers. For a modern twist, the wonderful Middlesex, by Jeffrey Eugenides, tells what comes of the marriage of an immigrant brother and sister who settle in Detroit. Let's just say a moral of these tales is that things rarely turn out well for sibling couples. I will set aside the possibility that you are the one with a problem and resent the fact that your fiance and his sister seem to have an unusually close bond. Because, unless he is a podiatrist and has an unorthodox method of examination, it's hard to think of a reasonable excuse for discovering these two are playing footsie. Given this, and the fact that the entire tenor of their relationship makes you deeply uneasy, you must say something to your fiance. Of course, there's no good way to ask if your fiance is cheating on you with his sister, so you might as well take the opening he provided and say, "Sigmund, last time we were visiting your family, I saw you and Signy rubbing feet under the table. It made me really uncomfortable, and we need to talk about it." Too bad if he's the sensitive sort—if he's touchy because he and his sister have a physically, or even emotionally, incestuous relationship, this is something you need to clarify before you walk down the aisle (or run screaming into the night). When you take a look at the sibling romance literature, you will find betrayal, murder, and madness are common occurrences. If your fiance and his sister are violating that taboo, you would be wise to avoid living your own version of these tales.
Dear Prudie,
Several years ago, my then-boyfriend (and still good friend), a talented artist, did a large nude oil painting of me from the neck down, which he framed and presented to me. It's a beautiful piece of work, but I have never had the nerve to hang it in my very small and open-style house, where the only available wall space is visible to guests. So to hang it anywhere would mean that anyone—family, colleagues, repairmen—could see it. Though there's nothing in the painting that definitively identifies the subject as me, obviously people are going to wonder and probably ask. On the other hand, I hate keeping it hidden away. What should I do?
Dear Framed,
Padma Lakshmi, host of Top Chef, shows in a photo spread of her apartment how to nonchalantly carry off the larger-than-life, more-or-less nude portrait: Proudly put it over the bed. But that requires the insouciant self-confidence about your naked self that you seem to lack. If you hang the portrait in a public area of your house, while your guests are trying to keep abreast of one another's news, or repairmen are tightening screws, their minds will actually be on another track: "That's her. That's gotta be her. I wonder if she really has a birthmark on her thigh." If you hang it in a more private place, say over your bed a la Padma, well, that will present a whole other set of problems for anyone occupying your bed with you, since it will be very hard for that person not to be thinking about your relationship with the boyfriend who painted such an intimate portrait. Since you enjoy the painting, just keep it stored until the day you perhaps have the space to display it more privately.