Lusting for Sexy Sister-in-Law
I can't stop thinking about my wife's hot sister. What should I do?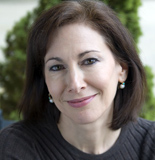 Dear Prudie,
A few months ago, I accidentally discovered that one of my co-workers, "Beth," is having an affair with our married boss. Generally, I stay out of office gossip. I have been ignoring the situation, but a supervisory position has recently been vacated in our department, and my boss will determine who fills the slot. There are only three qualified candidates: me; Beth; and another co-worker, "Steve," who I'm sure doesn't know about Beth and our boss. I am very interested in this promotion, and I'd hate to lose this opportunity because my boss decides to show Beth favoritism. Should I talk with my boss and tell him what I know about him and Beth? Should I report their involvement to human resources? (Our company policy prohibits "fraternization" between bosses and underlings.) I'm loath to do either, but sitting back and doing nothing seems unacceptable, and in this tough economy, I can't simply call it quits and find something new.
Dear Torn,
I hope you're dead certain about the affair, and if you are, then I'm going to reluctantly recommend the slightly sneaky but self-protective path of writing an anonymous letter to human resources. Confronting your boss is a poor idea—you're then wading into his personal as well as professional life and implicitly blackmailing him. Since his having Beth remain in a position under him violates company policy, you're within your rights to want a department that's not tainted by extracurricular considerations. However, before you compose your letter, you might want to wait until the promotion is made. If you or Steve gets the job, then you should consider continuing to stay out of the office gossip. But if it goes to Beth, be ready to drop your little letter bomb.
Dear Prudence,
I'm pretty nonconfrontational, particularly with people I don't know well. Almost every day at work, I bring my lunch and eat in the break room with several of my co-workers. I keep some condiments in the refrigerator, such as mayonnaise and mustard, for my sandwiches. They are clearly labeled with my initials on the caps. A woman I work with occasionally also prepares her lunch in the break room but then goes to eat in her office. I have noticed that she frequently uses my mustard, right in front of me. I can understand co-workers using someone else's condiments occasionally (with the owner's permission) if they forget something of their own, but she has used approximately half the bottle at this point. I obviously don't want to offend this woman, as I have to work with her, but I want her to stop using my mustard. What should I do?
Dear Office,
This woman's enjoyment of your condiment has put you in quite a pickle. Obviously you feel her behavior doesn't cut the mustard. I understand you don't relish confrontation, so you have two choices. One is to conclude that a jar of mustard is a minor expense and that it doesn't really bother you if your co-workers spice up their lives with it. The other is to assume she's never realized the letters on the cap stand for "No, you cannot have some of my Grey Poupon!" In that case, the next time you see her dipping in your jar, say in a friendly way, "Eileen, I see we're getting low on mustard. I brought in this jar, but would you mind picking up another one so we don't run out?"