Yep, He's Gay
I found evidence that my husband likes men, but he won't admit it.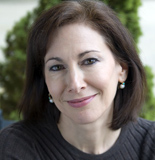 Get "Dear Prudence" delivered to your inbox each week; click here to sign up. Please send your questions for publication to prudence@slate.com. (Questions may be edited.)
Click here to read a transcript of Prudie's live weekly chat with readers at Washingtonpost.com.
Dear Prudence,
I've been happily married for more than 30 years, and I thought my husband and I had a truly loving relationship. My husband was recently hospitalized, and his boss asked me to carry my husband's cell phone so he could easily reach me for updates. My husband received a text message from a man saying that he was going to use him as a cover so he could visit another man in a neighboring town. This made me suspicious, so I looked in his wallet and found a visitor's pass to a gay men's health club. Then I found a gay porn DVD and Viagra in his gym bag. On his computer were gay Web sites. My husband had an excuse for everything. He said a man he works out with had given him the DVDs and the pass, and he didn't even know what they were. The Viagra was so he could be "ready" for me. He didn't know how the gay Web site cookies got on his computer. He said it was ridiculous that I could think he was gay after 30 great years together. I wanted to believe him. Last weekend, I came home unexpectedly and found him masturbating to gay porn. He said he wanted to see some porn, and this was the only thing he had because he didn't know where to get anything else. He thinks it's all no big deal. I'm devastated. I feel as if my whole marriage has been a sham, and I don't know what to do.
Dear Who,
Number one, go to your gynecologist and get a complete screening for sexually transmitted diseases. You have to assume, given all the evidence, that your husband has done more than indulge in gay fantasies. Then you need to sit down with him and tell him it's time to stop the ridiculous excuses. Say you've had 30 years together, and while it turns out you may not know each other as well as you thought, he knows he's not married to a fool. If he can't talk about what's going on, tell him you're going to a counselor—you hope he will join you, but you'll go alone if he won't—to help you figure out your next steps. Of course you're devastated. It's crushing to think the life you had was a cover story and to know the future you imagined is not going to be. However, this discovery does not mean your marriage was a sham. It's possible your husband has always struggled with homosexual impulses, but that he also truly loves you and treasures your years together and the family you've made. It doesn't even necessarily mean your marriage is over. But your marriage will never be the same, and it has to be remade—or ended—with more honesty than your husband has been willing to bring to it all these decades. You don't have to make any hasty decisions. But you do have to impress upon your husband that from now on you won't settle for less than the truth.
Dear Prudence,
My wife and I recently had a large gathering of friends over the weekend. On the second morning, I was talking to my friend when his wife walked in, sat on a chair, and joined the conversation. When they both left the room minutes later, I saw a red stain on the fabric of the chair. I quickly cleaned it up. About an hour later, my wife came up to me and said she had found blood drops all over the bathroom floor. Just as we were beginning to wonder what was going on, another guest came in and told us that my friend's wife had just gotten up from a chair outside and left quite a bloody spot. Unsure of what to say, no one would approach her. We survived the next 24 hours with a minimum of mess, and then they left. This woman is married to a dear friend, and I hope to have them visit again, but this behavior is not acceptable. My wife says it is impossible that she did not know what was going on. What should I do?
Dear A Mess,
You could have tried a subtle approach: "Looks like you could use a Bloody Mary. It's my favorite drink this time of the month, period!" You and your wife surely don't think your guest was deliberately staging her own private Bloody Sunday at your home. It's true that leaving a trail of blood in the bathroom is bizarre, but there are some medical conditions that can cause hemorrhagic levels of menstrual flow. Let's give your guest the benefit of the doubt and assume she thought she had girded herself and was horrified to find out her protection failed. It would have been perfectly appropriate at the time for your wife to pull the woman aside and say, "Cindy, I'm sure you're unaware of this, but you're leaking menstrual blood. Can I get some sanitary products for you?" But now that she's gone and the furniture has been cleaned, it would only be mortifying for everyone to bring this up. And you don't have to wait until she hits menopause to have this couple over again—although, to be on the safe side, you might not want to make it 28 days from the last visit.