It's Our Turn To Make a Baby
Should we wait to have a child because our in-laws recently miscarried?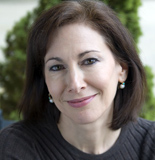 Dear Prudence,
My best friend has a dominant personality. She is a born leader and a wonderful teacher. The problem is her mothering skills. She has a 9-year-old son. He is sweet, well-mannered, smart, and loving. Unfortunately, I believe that her treatment and discipline of him has gotten more severe over the years. When he gets home from school, he hangs his head and walks slowly into the house. Rather than asking how his day was or giving him a hug, my friend tells him, "You know what to do, boy, so don't even ask for anything else." If we are talking and he comes into the room to ask something, she uses a sharp, barking tone and he looks scared. She frequently refers to him in a frustrated manner and rarely says anything positive about him or to him. I am not married and have no children, so I feel out of place intervening or saying anything. Do I say something or do I let it go?
—Not a Mother but a Concerned Friend
Dear Not a Mother,
You don't have to be a mother to recognize the defeated posture of a disparaged child. You're right, this is an awkward situation, but it will be increasingly difficult for you to continue your friendship with this woman if you have to watch her emotionally abuse her son. Meet somewhere away from the house, so you're not responding to a just-observed interaction, and tell her this is a difficult conversation for you to have. Acknowledge you're not a parent but say you think she may not be aware of how harsh and cold you often see her acting toward her son. Say you know kids can be difficult, but her boy is such a delightful sweetheart that it pains you to see him seem so sad. If she's open to what you've said, add that you'd like to occasionally do things with her son, like take him to a museum or a movie, and that you always liked spending time with "aunts" who were your mother's friends. Your being a warm and supportive adult could be a real balm for this little boy. Depending on how things go, you could also recommend that she take a look at a child-rearing classic that I've recommended before, Between Parent and Child, by Haim Ginott. It is a guidebook for how parents can build loving relationships, and I hope your friend reads it because it's not too late.
Dear Prudence,
Many years ago, before I was born, my grandfather cheated on my grandmother. It crushed my grandmother, but they were able to work through it and remain married. My grandmother passed away four years ago, and we all miss her. My grandfather recently rekindled his relationship with the woman he cheated with. After only two weeks of being reconnected, they got married. My whole family hates this woman and this situation, but my grandfather doesn't seem to care. We have met her only once, and now we are supposed to accept her into our family? To us, this is completely disrespectful of my grandmother and us. To them, they are just two lonely people who are nearing the end of their lives and want to spend that time with somebody. If it weren't for the past controversy, I could possibly understand this. But my grandfather has even given us all my grandmother's stuff to make room for his new wife's stuff. Are we right to not want this woman in our family, or do we need to get over it?
—My Evil Step-Grandmother
Dear My Evil,
You weren't even conceived when your grandfather's affair took place, so the statute of limitations on obsessing about this long-ago episode has expired. Your grandfather stayed with your grandmother, she died four years ago, and now he has found someone to be happy with before he dies. Clearly, when you aren't swimming in your family's bile, a part of you understands this ("To them they are just two lonely people …"). Your grandfather didn't toss your grandmother's stuff; he gave it to the people who loved her. And just imagine, he didn't ask the rest of you if it's all right if his new wife hangs her clothes in her new closet! You don't have to go along with the rest of the family's grudge. You could actually congratulate your grandfather and say you'd like to come by and see him to wish him and his new wife all the best.