Stroke of Midnight
My wife is intimidated by how often I pleasure myself.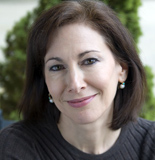 Get "Dear Prudence" delivered to your inbox each week; click here to sign up. Please send your questions for publication to prudence@slate.com. (Questions may be edited.)
Got a burning question for Prudie? She'll be online at Washingtonpost.com to chat with readers on Tuesday June 23 at 1 p.m. Submit your questions and comments here before or during the live discussion.
Dear Prudence,
I have been married for seven years, but I am still troubled by how to speak openly about masturbation with my spouse. I masturbate pretty much every morning after getting up and every evening before I go to bed, unless I think my wife and I will make love. The problem is that my wife sees my masturbation as a declaration that she does not please me, which is not true. I enjoy our lovemaking, and I'd prefer to make love to her as often as I masturbate; she's simply not interested in doing it that often. (Believe me, I've tried.) Moreover, she complains that I "take too long" and says she would be more willing if I were "normal" and didn't last so long. My wife also has suggested there is something wrong with me for wanting to make love or masturbate as often as I do. I accept that I'll never be able to make love to my wife as often as I would like, but how do I convey to her that masturbation is normal and that she shouldn't see it as evidence that she's inadequate?
Dear Illicit,
If morning and night is your minimum daily sexual requirement, then even the most ardent wife might want to whip out the Taser when she sees you approaching. Masturbation by married people is perfectly normal and not a problem, unless it becomes one. In your case, it's become one. I talked to Sallie Foley, director of the Center for Sexual Health at the University of Michigan Health System, about your situation. She says some of the trouble may come from your marital dynamic of being on the defensive sexually with each other. You are constantly pressing for more (i.e., "Believe me, I've tried"), and she is frequently saying no. You two need to rebuild your intimacy outside of the bedroom. Your wife may be feeling that any signal of closeness from her is a sign that she's sexually available. But she might be more sexually available if your entire relationship weren't so tied up with your sexual demands. Foley says the book Sex Talk, by Aline Zoldbrod, could give the two of you tools for more comfortably discussing these issues.
As for your delayed orgasm, it may be that your sexual response is so habituated to your own five-finger salute that lovemaking doesn't feel as intense. Foley suggests changing the mechanics of your masturbation style—for instance, more lubrication might help. (Other suggestions can be found in the instructional video American Pie.) And she didn't say this, but I will: Get a grip and give it a rest. Maybe if you make the decision to do something else with your hands (whittling? knitting? flossing?), you'll find you aren't so obsessed with your urges. Then masturbation will become a pleasurable thing you do sometimes instead of a twice-daily necessity.
Dear Prudie,
A dear friend of mine recently sent me, and many other people, an alarming message letting us know that her mother is dying of leukemia. My friend very bluntly requested donations for a medical treatment that she and her mother believe will be lifesaving. They are both wonderful people, the kind you could rely on for support if something terrible happened to you. The problem is that the money is to send her mom to a "miracle" retreat that costs $2,500 a day. I have a science background and, after checking out the Web site of the place, I am fully convinced that this is a scam. The doctor claims to be able to change the pH of your body and diagnose your disease by watching your red blood cells move under a microscope. He also claims that "emotions cause cancer." I don't feel comfortable knowing my money is going to a charlatan, but I don't think it is my place to tell my friend that I think she and her ailing mom are being taken for a ride. Is there any good way to avoid donating money without seeming like a jerk?