Should His Ex Be Our Sperm Bank?
Hubby's former wife coerced him into a vasectomy. Why can't she pay to reverse it?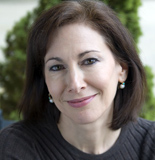 Get "Dear Prudence" delivered to your inbox each week; click here to sign up. Please send your questions for publication to prudence@slate.com. (Questions may be edited.)
Click here to read a transcript of Prudie's live weekly chat with readers at Washingtonpost.com.
Dear Prudence:
My wonderful husband was married previously. His wife, "Leanne," tried and rejected a number of different birth control methods. She did not want children, so she required that my husband undergo a vasectomy. Then, a few years later, she left him for another man. We now want children and would like them to be ours genetically. I'm in my early 30s and very aware that the "baby clock" is ticking. We've looked into having my husband's vasectomy reversed, but the cost is prohibitive—around $15,000—and the procedure is not covered by health insurance. Would it be appropriate to approach Leanne or pursue her in civil court to recoup the cost of the procedure? My husband underwent the vasectomy willingly, but he did so to please Leanne, the woman he believed he was going to spend the rest of his life with. It's incredibly unfair that my husband is stuck without the ability to father a child because of her selfishness. If it isn't reasonable to ask Leanne to cover the cost, would we be out of line to ask my husband's parents for help? My husband is their only child, and I know they would like to have grandchildren.
—Wishing I'd Got to Him First
Dear Wishing,
If she did the procedure herself, a la Lorena Bobbitt, you might have grounds to bring a suit. But, as you acknowledge, your husband, of his own foolish free will, consented to be sterilized for his then-wife's convenience. Under your logic, people could sue former spouses to pay for plastic surgery to try to return them to the condition they were in before they spent their most attractive years in a relationship that didn't pan out. That said, there's nothing wrong with approaching your husband's parents to ask their help to restore their only child's fertility. I assume they were appalled by his too-conclusive choice of birth control. Your estimate of the cost of reversal is on the high end. You may be able to get the procedure done for about two-thirds of that or less. When you talk to urologists whose services you are considering, you can discuss with them medical loans or other financing options. During your husband's marriage to Leanne, she may have been a rat and acted as if she didn't owe her husband anything, but now that their marriage is over, she actually doesn't.
Dear Prudence,
My boyfriend and I recently moved in together. One day we had a fight about the fact that he doesn't trust me around his computer because he has things on it that are part of his past that he doesn't want me to see. One of those things is "the List" of all the girls he has slept with, including one-night stands. I have asked him the number of people he's had sex with (he knows mine is two), but he tells me that I don't want to know and gives me a number between 10 and 50. I have asked him to delete that list, but he says he won't because if he gets a weird disease in the future and has to tell everyone he's slept with, he won't remember all of them without the list. He claims I don't have anything to be worried about and that everybody has a past, but he doesn't want to hurt me, and it's best that I not know some things—just as he doesn't want to know some things about my past. Am I being too concerned about a stupid list? I know he is not cheating on me, but should I know his number?
Dear Concerned,
The magic number is … 37! There, do you feel better? No, I bet you don't. You actually know as much as you need to right now, and that is that your boyfriend has had tons more sexual encounters than you. You say that despite his hound-dog history, you are confident in his fidelity, so you don't have the obvious concern that "the List" is more than just an archive. That being the case, he doesn't need to invent some puritanical disease of the future that retroactively infects one's former lovers in order to justify keeping an electronic equivalent of notches on his bedpost. If you are to have a solid relationship, you both should agree that you each are entitled to privacy and a past, and that you promise not to intrude on his personal files. But given that your boyfriend has probably had sexual encounters with dozens of people, including a number of one-night stands, you need to be concerned about diseases he's already contracted. I hope he's had a complete STD screen so that you can be confident that your reformed Casanova isn't jeopardizing your health and fertility.