A Face Not Even a Mother Could Love
How do I tell my boyfriend I think we'd have ugly babies?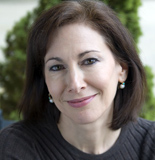 Get "Dear Prudence" delivered to your inbox each week; click here to sign up. Please send your questions for publication to prudence@slate.com. (Questions may be edited.)
Click here to read a transcript of Prudie's live weekly chat with readers at Washingtonpost.com.
Dear Prudence,
My boyfriend and I are in a healthy and loving relationship, and we are beginning to talk about marriage. We both want the same number of kids at the same point in our lives. It is presumed that these will be our biological children. The issue is, I'm not sure that I would want to bear my boyfriend's children. While he is incredibly intelligent and has a great personality, he is markedly less physically attractive than I am. We get occasional lighthearted comments from friends and family about the discrepancy. Having biological children has never been important to me, and I think adoption is great. I believe that he will be an amazing father and that our children, biological or adopted, would be bright and well-behaved as a result of good parenting. Should I bring these thoughts up with him? I think he would be open to the idea of adoption but would also be hurt by my rationale. At what point should we discuss this more seriously, and how should I tell him how I feel?
Dear Skinny,
You're wise to avoid the potential tragedy of reproducing with your boyfriend: Your children could get his looks and your personality. Perhaps your boyfriend's already got an inkling of how you feel because of the Leonardo DiCaprio mask you ask him to wear when you make love. And although Brad and Angelina are both fecund and support adoption, I'm not sure they're going to agree to place any of their future progeny with you just to help you avoid the embarrassment of having a child who looks like your boyfriend. I'm trying to imagine how you initiate this discussion with him. Something like: "I look forward to spending the rest of my life with you. But when it comes to having kids, I'm sure that if we adopt we'll have a better shot of having decent-looking ones than if I let you impregnate me with your hideous sperm." That should go over well! What's supposed to happen when you are in love with someone (who also happens to be intelligent and have a great personality) is that you discover, despite objective measures, that person is beautiful to you. Your boyfriend sounds like a catch, so maybe you should toss him back so that he has a chance to find someone who's not permanently stuck in the shallow end.
Dear Prudence,
I'm in my late 30s, just finished a graduate degree, and recently started a temporary job that I like. I share duties with a younger woman also serves as a personal assistant to our boss. Over the past few months, she's gradually revealed that the boss (a man in his 40s) has been using her as an emotional outlet, sharing his insecurities, fears, and early traumatic experiences with her. This situation has been so taxing for her that she found a new job. I've accepted her job since it means a permanent position. Professionally, it's a treat to work alongside my boss, who is very knowledgeable and puts a lot of effort into his work. However, I started noticing that he expects me to substitute for my former colleague as his new "handkerchief" to weep into. Of course, I am capable of occasional sympathy, but I'm not prepared to become my boss's psychoanalyst. I would prefer to maintain a professional distance and save my emotional support for my husband and child. How do I tactfully spell this all out for my boss so that I preserve a good working relationship and don't offend him?
Dear A Cold,
You are in a delicate situation since you like and want to keep your job, but the person who decides how much you like it and whether you keep it is a psychological wreck. Maintaining your professional distance is obviously the right and necessary thing to do. But when you work for someone unbalanced, not feeding his emotional needs does potentially put you at risk of him turning on you. Your difficulty is compounded by the fact that he's good at his job and therefore valued by the company. You need to have a series of stock phrases that convey your concern but close off further confession: "It's only human to doubt yourself sometimes." "In this economy, everyone can't help but second-guess themselves." "Your childhood sounds difficult and painful." Then, when you've delivered one, immediately change the topic back to the work matter at hand. If he tries to persist with the psychoanalysis, you have to politely turn away such further conversation: "If you really are that worried about this decision, maybe you should discuss it with someone else in the company." "I'm afraid I'm not the right person to talk to about such personal matters." It might even help to role play this with your husband, so that when your boss starts moaning, you have practice maintaining a neutral, unflustered tone. If you're good at your duties and don't allow yourself to be drawn into his drama, let's hope he will turn to more suitable sources of solace.