The Fixated Fiance
He's engaged to an acquaintance of mine, but the persistent creep won't let me be.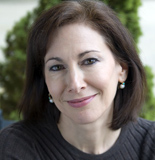 Dear Bloomless,
Maybe you need to look at whether you have a special attraction for forlorn guys with emotional problems. If your ex sent you the flowers (and I'd call the florist who delivered them to solve this mystery), then that is pathetic. Even more pathetic is your beau's hostility and anger toward you for assuming the flowers were from him. Sure, it's understandable he was taken aback, but he should have called or texted you immediately to say he didn't send them. Even if he felt jealous, your reassurance should have assuaged him, and you both should have been able to laugh off your admirer. Instead, he sulked all day and canceled his own gift to you. (Another dozen roses? A trip to the moon on gossamer wings?) Sure, the problem is compounded by your distance—all you've got is tone of voice when a hug or a kiss might better relieve the tension. But you've got to realize the issue is not how you should have handled this to keep him from being annoyed with you. The issue is that you're worried about how to handle someone who's being emotionally punitive over something that's not your fault. Stop apologizing, and tell him you both had your Valentine's Day ruined, and you're wondering how you two now clear the air and move on.
Dear Prudence,
My partner of two and a half years bought a set of clippers when he started growing an experimental beard. He used the clippers two or three times to trim his beard, but now he's shaved it off completely and has no need for the device anymore. It cost about $25, and the purchase was made roughly a month ago. He wants to return the device to the store and get a refund. I checked the return policy, and it says that all returns must be new and unused. I told him that returning it would be immoral. He says if the store is willing to take it back, then it's perfectly fine to return it. I find the fact that he would even consider returning this razor shocking and disgusting. I told him if he insists on returning the razor, I would buy it from him. Then we had a stupid fight about the whole thing. Can you settle this?
Dear Grossed,
Perhaps your partner was motivated by a previous success getting a refund on a half tube of athlete's foot cream when his fungus cleared up. Basic good manners and the compact between merchant and customer dictate that one can't return a used personal care product just because the cause for which it was purchased is no longer extant. The nicest thing to do would be to clean it with alcohol and see if a local shelter would like it. He could also put it on eBay—although he'll have to compete with the other men who think there's a market for used beard clippers. The real problem here is that you are seeing an aspect of your partner you find more unattractive than his erstwhile beard. But you've expressed your displeasure and disapproval to no avail. This isn't worth continuing to fight over. Let's hope the store has the good sense to resolve this by saying, "I'm sorry, Sir, this simply can't be returned."
Photograph of Prudie by Teresa Castracane.