Lover's Little Helper
Am I wrong not to tell my lady friend I use a male enhancement drug?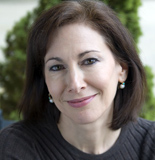 Get "Dear Prudence" delivered to your inbox each week; click here to sign up. Please send your questions for publication to prudence@slate.com. (Questions may be edited.)
Dear Prudie,
I am a divorced father in my late 40s who has been dating a divorced mother in her early 40s for about two months. We both recently ended marriages of nearly 20 years; dating has taken some getting used to, but things are good. During a recent moment of physical intimacy, she commented on my high level of "stamina." I ignored her comment. But with all of the prime-time television advertising, it seems the taboo of discussing such things has diminished. Do I tell her that I take the little blue pill to boost my stamina? Would it be deceitful if I did not?
Dear Blue,
There you are, rising to the occasion, and in the middle of events, she makes a remark that throws you off. Maybe it's a compliment ("Wow, my husband would have flagged long before this"), maybe it's a complaint ("I'm not sure I can take going at it at this pace every time"), maybe it's detective work ("I must be really turning you on—unless I should be thanking the pharmaceutical industry"). This is one of the difficulties of dating after a long marriage. Even in a long, lousy marriage, you know each other's sense of humor and comfort level with personal disclosure. With a new person, it's all virgin territory. And while I recognize you're both adults and all, it sounds like you've gotten sexually intimate before you really feel relaxed enough to know how to talk to each other about intimate things. I'm wondering why you feel the need for this boost. If you always require it, that's one thing. But if it's just insurance that you will be able to perform even though you're feeling insecure, that's possibly a signal that you should do less performing and more talking. If you don't need the pill, then leave it in the bottle and see how things go naturally. As for responding to her remark—no, you are not obligated to fess up at this point. But if your relationship continues to go well, then down the road this can be the kind of private, funny story about your early courtship that really does make you feel you know each other better than anyone else.
Dear Prudie,
My mother was an abusive woman, first psychologically and then, when I began dating in high school, physically. Her logic was that as a young adult, "I could take it." One of the happiest moments in my life was when my parents divorced while I was in college, and she moved far away. (She is now remarried.) I saw her only twice after that, once at a social event, the other time when my now-wife convinced me to invite her to our wedding (which she almost ruined). I found out a month ago that my mother is suffering from a disorder that causes fluid to build in her brain. The condition is ultimately fatal, though she could live for another 10 years. In the meantime, she has been developing symptoms of dementia. When my father told me about this, I did not have any feelings—no pain, no anger, no sadness. My father and my younger brother have been browbeating me since then to call my mother to try to patch things up. My wife is now pregnant, and she has added her voice to the choir. I just do not see the point in calling. I was brutalized by this woman for close to 20 years. She is fundamentally dead to me already. What should I do?
Dear Comfortably,
I often hear from adult children of abusive parents who are agonizing over their obligation to the people who ruined their childhoods, and left them with emotional and physical scars. Sometimes it's clear that completely severing relations would be too difficult, or cause too much guilt, so I suggest they have the amount of interaction that feels emotionally healthy for them. What is emotionally healthy requires constant reassessment because abusers are often brilliant manipulators. But you are being pressured to feel guilty over not feeling guilty. You're being told to psychologically disinter the woman who became dead to you years ago so that you'll feel better when she actually does die. I disagree with your father, brother, and wife. You've made a fulfilling life for yourself, and that required a lot of healing from your mother's brutality. Re-establishing contact could be very emotionally costly for you. It will surely bring back memories of traumas you have long left behind. And it would come at a time when you should be concentrating on the happiness of the arrival of your new child. You don't have any further obligation to your mother. She sowed the wind; now she is reaping the whirlwind.