I Was a Teenage Mother
We've created a happy family despite my unplanned pregnancy. Why's everyone judging me?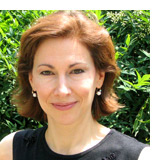 Slate's Dear Prudence, Emily Yoffe, will take readers' questions on  wedding etiquette during a live chat Thursday, Sept. 11, at 1 p.m. Click here to submit a question.
Get "Dear Prudence" delivered to your inbox each week; click here to sign up. Please send your questions for publication to prudence@slate.com. (Questions may be edited.)
Dear Prudence,
I met my sweetheart when I was 14 and unexpectedly became pregnant at 16. There was no question that I would keep the baby. After much discussion, my boyfriend and I decided we wanted to get married before the baby was born. Our parents were understandably cautious but supportive, and they didn't stand in our way. Eleven years later, we are still married and have three beautiful children. Our marriage is strong, our kids are thriving, and our household is a happy one. My problem is other people. When they find out how old I am and how long I've been married, it seems that their perception of me changes. Their response is always "Wow!" and then they just clam up. The feeling I get from people is that I should be ashamed. This comes up often, since I am the youngest mom at my child's school. I find myself reluctant to tell people my age or how long I've been married. By the way, I am not advocating teen marriage. The first few years were very difficult. Thankfully we grew together, and I understand just how rare our experience is. What should I say to people to convey that we are just a normal, happy family that began a little sooner than most?
Dear Proud,
If you feel judged, you must have a lot of sympathy for Bristol Palin, the pregnant teen who's getting married with an entire nation acting as if it should be in the pews whispering about the bride's belly. I hope her story turns out to be as gratifying as yours. Unfortunately, as you know, yours is a rare outcome. Only 20 percent of pregnant teens do get married. And people who marry under the age of 18 have the country's highest divorce rate, with about 60 percent of the marriages ending within 15 years. That said, the statistics leave plenty of room for delightful exceptions such as yours. Yes, you're right, when people find out how young you are, they are doing the math and realizing that, "Wow!" you were a teenage bride. But there's no reason to assume that "Wow!" is a synonym for "Shame on you." It's just as likely a simple recognition of your unusual situation. (In my circle, the "wows" over parental age are usually about the fact that the parents are as old as the Bible's Abraham and Sarah.) Since no one's asking you to explain your family situation, you certainly don't have to come up with anything to say to convey how happy you are; your happiness conveys itself. If someone does comment, you can just say cheerfully, "Yes, we got an early start." Try to let go of your lingering sense that there is something embarrassing about how your family began, and be confident about the success you and your husband have worked so hard to achieve.
Dear Prudence,
My girlfriend and I have been going out for close to a year now, and it is quickly becoming serious. We are both in our early 20s, and I am in love with her and am considering taking it to the next level, except there is one recurring issue that I am not sure how to deal with. I am worried that she is showing tendencies toward physical abuse. It all began once we started getting close. I would get the occasional "playful" shove or hit, and I thought nothing of it or that she was being cute. However, more recently these playful hits have become less benign. When she gets upset or frustrated at me she sometimes punches me forcefully in the arm. She's even slapped me hard across the face. In the subway once, she was frustrated that I was taking too long to sit down and shoved me; I was off-balance and flew into the window. This is really embarrassing for me to think about, as I am more than twice her size, but it seems that the way she vents her anger or frustration is by hitting me. I never imagined, as a male, this would happen to me. Why is this happening to me and what should I do to stop it?—Bruised and Confused
Dear Bruised,
If you go ahead and take your relationship to the next level, you might want to make sure the elevator to that level makes a stop at the trauma ward. Your girlfriend is not showing "tendencies" toward physical abuse—she is physically abusing you. There is nothing playful or cute about being shoved into a window on a moving subway. Yes, most domestic abuse is of the male-to-female kind. But that doesn't mean there isn't abuse of men, and often it's hidden because, as you know, it's not only humiliating but can seem faintly ridiculous given the physical disproportion of the parties. But a large man who has restraint and decency in the face of being physically attacked by a smaller female partner is no less a recipient of domestic abuse than a woman attacked by a large man. The reason this is happening to you is that you are continuing to stay in a romance with someone who has proven she is dangerously out of control. What you should do to stop it is swiftly and completely end this relationship.
MYSLATE
Photograph of Prudie by David Plotz.