Brutal Beginning, Happy Ending
How do I tell my daughter she's the result of a sexual assault?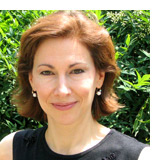 Get "Dear Prudence" delivered to your inbox each week; click here to sign up. Please send your questions for publication to prudence@slate.com. (Questions may be edited.)
Dear Prudence,
I was raped by an unknown person and as a result have a lovely daughter who is now 10. My family and close friends know all about her origins. She has always asked about her father, but when she was younger I could deflect the topic. Now I feel that she needs to know something, but I don't know what to say. I've asked my family: My mom is at a loss, and my dad and siblings think I should just tell her that her father died.
Dear What,
How could you not be at a loss? What you have to convey is so painful and fraught with consequences for how your daughter views herself, her relationship to you, her understanding of sex, and so much more. For help, I contacted Dr. Alan E. Kazdin, Yale child psychologist and Slate contributor. First, you have to tell the truth. Lying may seem like the kindest thing to do, but too many people know; eventually your daughter will find out, and you will have done terrible harm to her trust in you. Kazdin points out that when you have the conversation with your daughter, keep in mind that what you say will be matched in importance by how you say it. You need to express in your manner and tone that even though this subject is difficult, you are comfortable and at peace. Also remember that opening this subject does not mean opening a floodgate. You don't have to tell everything in the first conversation. Your daughter will derive comfort from knowing that this topic is allowed and that she will be able to bring it up with you over many years.
Pick a time when you are both relaxed to tell her you want to discuss the questions she's had about her father. Because this involves things she's still too young to understand, Kazdin says you might be able to get her agreement to delay the actual talk for now. You can tell her that she's asked important questions that deserve an answer and promise her she will get one. But explain that the answer is complicated and will be hard to understand. Ask if she'd be willing to wait until she's a little older before you give her the details. She might be satisfied enough to know that you will tell her—that the subject isn't taboo—and agree to wait. If she says she wants to know now, you have to give her just enough information to satisfy her. You can say something like, "You remember how we talked about how babies get made? The best way for that to happen is between two people who love each other. But it's not always that way. The way it happened for Mommy was different. I know this is going to sound strange, but I didn't know the man who is your dad. But what matters to me is that I got the most wonderful thing in the world: you."
If she asks for more details, then you can say, "We are going to talk about this many different times, and it's good we can have this conversation. But we'll save what you're asking for when you're a little older and you can understand better." Rehearse all this so when you bring it up, you can control the tempo and tenor. And keeping in mind the joy your daughter brings you will help you express to her that however this story began, it has a happy ending.
Dear Prudence,
I am a college student doing an internship at a nonprofit organization. Last week, my boss, who has always been very professional, asked me if there was a way to reach me outside of work. I gave her my cell phone number, and she called me last weekend. She asked me to meet her away from work to talk about a "strictly nonwork-related" business opportunity. The meeting was a ploy for a pyramid scheme involving a health product. After we listened to a speaker talk about this "amazing opportunity" for two hours, my boss said that she wanted me to be part of her business network. I didn't want to be rude, so I told her that I would think about it and talk to my parents, and she scheduled another meeting for us over coffee. Was it right for my boss to ask me, an employee 25 years her junior, to be part of a creepy business venture, even if she did so outside of work? My parents say that I shouldn't even have coffee with her, but I don't want to appear rude. I have no intention of getting involved, but I don't know how to say no.