Wingnuts Are Family
My folks will not accept my Republican values or my conservative boyfriend. Help!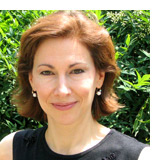 Get "Dear Prudence" delivered to your inbox each week; click here to sign up. Please send your questions for publication to prudence@slate.com. (Questions may be edited.)
Dear Prudence,
My family members are staunch Democrats and love to bad-mouth Republicans every time the conversation turns to politics. This is heartbreaking, because I myself am a secret Republican. My mom already knows that I'm in love with a Republican, and she won't stop condemning him behind his back for his beliefs, calling him names like "right-wing whack job" and "little lord Republiroy" (also making fun of his height). My brothers all say stuff like, "Republicans suck" and, "Those Republicans are dumb-***es." I am afraid to come out to them about my beliefs because of potential verbal abuse being heaped on me. Also, being a teenager, I do not have the advantage of moving out of the house and escaping said abuse. What should I do?
—Republican in the Closet
Dear Republican,
It sounds like your family members are disciples of Cicero—what powerful oratory they summon to make their political arguments. Their favorite peroration must be, "Nyah, nyah!" It's too bad your family doesn't understand that all its members should feel free to express their views without mockery. It would be great if they wanted to engage you in policy debates; you could have some lively discussions and hone your political arguments at the dinner table. (You might want to join your school debate team in order to learn what it's like to put forth a cogent case.) Still, it is worth it to make a stand on behalf of yourself and your boyfriend. Start with your mother and tell her you thought one essential precept of the Democratic Party's principles is that all people deserve to be treated with respect, whatever their race, creed, or stature. Explain that if your family thinks its political views give them a claim to moral superiority, they undercut it every time one of them ridicules your boyfriend for his beliefs. Let her know her insults aren't changing your feelings for him—or your own beliefs—they're only causing a breach between the two of you.
Dear Prudence,
One of the things I love most about the wonderful man I'm engaged to is his generosity and kindness to everyone he meets. However, there is one situation in which I feel his "friend" has overstepped her bounds. My fiance is a cancer survivor and has been a cancer coach to help others through this difficult time in their lives. He has a colleague who is terminally ill with cancer. They have met for drinks on a few occasions that I know about. She is married, and he says it is an unhappy marriage. One day I found text messages from her in his cell phone. They said things along the lines of, "I will be dreaming of you tonight." This made me furious. I know that my fiance has good intentions, but I have asked him not to correspond with her anymore. She knows that we are engaged and made these comments anyway. I feel that they are highly inappropriate. Am I wrong for feeling this way, and how should I deal with this situation?
Dear Jealous,
Yes, her comments are inappropriate. But knowing you are going to die soon sometimes makes people say and do crazy things. What you haven't explained, or don't know, is how your fiance responded to his colleague. He may well understand her desire to find some happiness in the time she has left but also have told her that while he cares for her, he's in love with you and that she just has to accept that nothing is going to happen between them. You've already told your fiance not to be in touch with her, but obviously he didn't agree with you or else you wouldn't be writing to me. You also must have had to admit that you came upon this information while scrolling through his messages. There is no evidence that he violated your trust in any way (he is not obligated to tell you his terminally ill friend overstepped some bounds), but there is evidence you violated his. I think the way you should handle this is to apologize for snooping; then say your jealousy got the better of you and you regret it, you trust him, and you admire the compassion he shows to others.