Uncle-Biter
I feel like a lout after swatting my vampire nephew. Am I?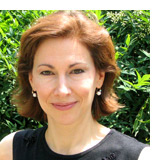 Get "Dear Prudence" delivered to your inbox each week; click here to sign up. Please send your questions for publication to prudence@slate.com. (Questions may be edited.)
Dear Prudie,
During a visit with my brother-in-law's family, I was sitting at the table chatting when my 3-year-old nephew ran up, screamed, "I am a dragon," and bit my arm. Shocked and in pain, I ended up hitting him and knocking him over. He started crying and ran to his room. My brother-in-law said, "I know it was almost a reflex, but you can't come in here and hit my kid." I totally agree and feel terrible that I struck his son. This is not the first time I have been bitten by this nephew, and he has been sent home from day care because of biting. I now have a bruise where he bit me through my jacket. I have apologized profusely, but I still feel like a monster. How could I have better resolved the situation without resorting to violence?
Dear Flustered,
Next time you visit, you could wear one of those mesh suits used by deep-sea divers searching for sharks. Or maybe you could borrow a whip and chair from a retired lion tamer. Of course you feel terrible about inadvertently striking your nephew, but getting smacked is what happens to people who sink their teeth in your flesh like a rabid Doberman. I'm against corporal punishment, but your unintentional hit may turn out to help this 3-year-old absorb a visceral lesson: "Bite uncle on arm, get whacked in head." Sure, it was an unpleasant situation for everyone, but you didn't need a lecture about not hitting children; your in-laws needed to apologize for the nephew's behavior and assure you they have been working hard to break him of this habit. Stop fretting, and next time you go over, be vigilant about your nephew entering your personal space until he outgrows his cannibalistic tendencies.
Dear Prudence Video: Help! My Cheap Husband Won't Pay for My Massages
Dear Prudence,
I am five months pregnant with our first child. Prior to my getting pregnant, my whole family—30 of us—booked a cruise to Alaska to celebrate a relative's 80th birthday. After finding out I was pregnant, my husband and I decided it would be fun to take the baby with us even though she would be only 2 months old. A few days ago, I called the cruise line to determine what I needed to do to register the baby and found out that they don't allow children under six months on the ship. For me, there was no decision to make: I couldn't leave my baby behind, so I decided we should cancel. My husband is livid. He does not understand why I wouldn't just dump my baby off with his parents and go play in the Alaskan wilderness. Besides worrying about breast-feeding, I'm sure I won't be comfortable leaving the baby with other people when it's so young. My husband has said he will never forgive me for this. Am I being unreasonable?
Dear New Mom,
If I were you, I'd be worried about how many babies I was going to be dealing with four months from now. I don't think even upon learning that one partner has been unfaithful that the other should start out with, "I will never forgive you." But, "I will never forgive you for giving birth to our child and ruining my Alaskan cruise"? In any case, here you are, about to start a family with a man who would say that. Since you don't say he is typically a self-pitying bully, let's be generous and assume that he's having a little psychological meltdown over how profoundly his life is about to change, and how much he worries that parenthood will crimp his independence. What you don't want to do is escalate this into a full-blown crisis. So, tell him you understand how much he had been looking forward to the trip, but speaking of this vacation in such maritally apocalyptic terms makes a reasonable discussion impossible. Explain to him there is no way you can leave your infant behind, so you can't go on the cruise. Say that leaves two alternatives: You both stay home and promise each other that as a family you will go on vacation to Alaska in the near future; or you stay home and, with your blessing (and you've got to mean it), he goes on the trip. Let's hope he is able to see the reasonableness of your offers, and that he does some growing up, fast.
MYSLATE
Photograph of Prudie by David Plotz.