Oh, the Letters You Write
Which Dear Prudence columns most riled and inspired you.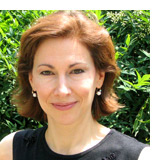 Usually what riles readers about the advice I give in Dear Prudence is their belief that my social views are so antediluvian that I seem to have emerged out of the ooze about the same time as the reptiles. But this year the letters that got readers most incensed were what they saw as my endorsement of child-rearing practices so lax that I could be cited as the Devil's spawn in a sermon on moral rot by Mike Huckabee.
Dozens of you wrote to denounce my advice to Disabled, Displeased, and Distraught. The letter writer, the mother of an almost-17-year-old girl, had recently become bedridden because of a degenerative illness. She complained that her daughter, who had an after-school job, was not helping out around the house and was instead spending her free time with her friends. She said the family had been through counseling and that her daughter had adjusted to the new family situation. But the mother who had been "used to having the house looking clean as can be" was consumed with resentment because her daughter refused to "sweep a few times a week, mop floors at least once a week, and dust a couple of days." I told the mother to lighten up on the housework demands for the moment and spend more time connecting emotionally with her daughter.
Readers had a different perspective:
 "You bitch. You must be of the same selfish, prissy, and hedonistic gene as this little brat who only thinks of herself."
 "The parents should tell her she has 30 days to move out on her own. The 17-year-old girl in this story is a snot-nosed, self-centered little punk."
Others wrote movingly of taking up the chores formerly done by a parent who had fallen ill or was serving in the military, and took me to task for not saying that this girl should step up as they did. To everyone who wrote, you're right, my answer was bad. Yes, the daughter, like any child, should have regular responsibilities to keep the household functioning. But I disagree that the mother's solution is to stick the mop in her daughter's hands and tell her to either start swabbing or start packing. Even the mother was so taken aback by the fury against her daughter in the Fray that she wrote in to defend the girl's "big heart."
The girl is scared, worried, and guilty; her answer to this emotional mess is to flee. The mother is also scared, worried, and guilty; her answer to this emotional mess is to try to control the one thing she can: keeping the house as clean as it used to be.
So what to do? I think the way for the mother to get the daughter to take on more responsibility is to not make their relationship revolve around mopping schedules, but to get the girl to talk about what's going on inside her. Finding another therapist, one who won't let everyone nod and say they're fine, would help. Having the daughter feel understood and heard—and hearing in turn what's going on inside her mother—might get this girl doing what's needed, and make her appreciate these last years at home.
MYSLATE
Photograph of Prudie by David Plotz.