And Baby Makes a Threesome?
Incredibly odd timing for a sexual-fantasy request.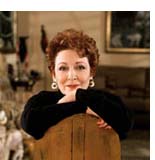 Get "Dear Prudence" delivered to your inbox each week; click here to sign up. Please send your questions for publication to prudence@slate.com. (Questions may be edited.)
Dear Prudence,
I have a problem I never thought I'd have. I find myself living with a man who is very interested in having a threesome with another man. He not only wants to share me and watch me having sex with this person but wants to do everything with him as well. It's been a turn-on as a fantasy, but now he's been talking about it more often and wanting to make it a reality—and the sooner, the better. We have been together almost two years, and I just had our baby one month ago. I was looking forward to just having sex again when I'm in better shape and feeling more energetic. I don't know why he would want to share his girlfriend and the mother of his child. I get why he would like to explore his own bisexuality, and that's OK with me, as long as I'm aware of it and he doesn't do it on his own, which I would consider cheating. I wouldn't mind just watching and not being involved, but he would prefer the whole fantasy and says he only wants to do it once. My concern is that it would harm our relationship by causing hurt or confused feelings. Thank you for your advice.
Dear Con,
You had a baby four weeks ago, and he is pushing for a threesome? Prudie is pleased not to have to be the one to break it to you that the bisexual dynamic is, shall we say, strong. This man is not at all sensitive to your wishes, to put it in the kindest light. Perhaps your unwedded state is a blessing. Do not be manipulated into giving him his wish but, rather, suggest a "time out" while he figures out for which team he bats. Let Prudie just add that for a threesome not to be harmful, all the participants must be in favor of it, and one would hope there would be no bassinets in the room. Or in the house.
Prudence,
I share a very small office with my boss and another co-worker. (My boss is not my co-worker's boss.) Starting at 9 a.m., this woman proceeds to make annoying bodily noises throughout the day. The morning begins with hot oatmeal. The warm food must relax her sinuses because after each bite, she sniffs twice. (She actually seems to do this at every meal, regardless of the food.) After the oatmeal, she proceeds to slurp and sip her tea for the next 20 minutes. There is a reprieve until lunch, but unfortunately, she never decides to eat outside of the office. She brings back her food and, while devouring it, makes loud smacking noises. The afternoon typically includes one to three bags of chips, of which I hear each foil-wrapper crinkle and crack as she reachs into the bag, then the bite of each chip. Of course, there are occasional slips of gas, both "upstairs and downstairs." We all share an office about 25 feet by 25 feet. My headphones can only block out so much. I get along well with this co-worker, but there is simply no way to approach this subject without offending her. Is there?
—Alas, Not Hard of Hearing
Dear Al,
If at all possible, try to get this woman's superior to issue a new rule: no eating at your desk. Tell the boss that it is distracting, unpleasant, and inappropriate in such a small workplace. If, for some reason, this is not doable, then try a more direct approach. Because you say you two are friendly, ask her if she might be willing to help you with a problem. Then tell her that you have put off asking, for fear of hurting her feelings, but it's just a quirk of yours that you're extremely sensitive to the sounds of people eating … and because you must share such close quarters … yadda, yadda, yadda. Should she be unresponsive and the chips, oatmeal, etc., continue to provide sound effects, you will have done your best. Then try to hit YOUR boss up for more insulated headphones.
Dear Prudie,
I read your column often and never thought I would be writing, and yet here I am. I have been married for seven years, and we have a 1-year-old daughter. The marriage started out wonderfully, as most do; then things become apparent that were not previously noticed. I began to see that my husband is a spender. At first it was little things, nothing to be alarmed about. Then I found he was not paying bills. The next thing I knew our mortgage company was about to foreclose on our house. We filed for bankruptcy in order to keep the house. My husband swore he would not let this happen again. Like a fool, I believed him. He eventually reverted to his old ways, did not pay the bankruptcy trustee or the mortgage, and I found myself back at the foreclosure line. I took matters into my own hands and sold the house before the bank foreclosed. Now I find myself not trusting anything he says, and I even have a gut feeling that he's is flirting with another woman. I have confronted him with my suspicions, but he denies everything. Any advice on what I should do next?
Dear Fool,
Prudie is sorry for the turmoil you find yourself in. Regarding your suspicions that he is flirting, and his denial, go with your gut because his word is worthless, as you know from the foreclosure fiasco. He definitely has a spending pathology and a responsibility problem, so flirting does not seem out-of-this-world unlikely. The prudent course for you is to insist on therapy for his money-related difficulties, if you think there's anything worthwhile in the marriage. If not, perhaps call it a day while you still have the proceeds from the house.
Dear Prudence,
I've only recently started reading your column, so if you've already addressed this issue, please forgive me. Lately I've been spending a lot of time in airports, as I travel to visit my father who is quite ill. On one recent long layover, I found an empty waiting area in which to read. Not long after I had settled in, a couple sat directly behind me, pulled out their cell phones, and proceeded to phone every member of their family, repeating the same story to at least five people. I was tempted to start reading Anna Karenina out loud (and loudly), to see how they liked the verbal assault, but resisted. It's true that I could have gotten up and searched for another quiet area, but it seems to me that they were the rude ones, as there were other unpopulated areas in which they could have made their phone calls. Is there a polite way to ask cell phone users in this situation to please move?
Dear Car,
There probably is a polite way to ask the cell phonies to take their conversations elsewhere, but even that would no doubt be ignored. Have you noticed that most of these thoughtless people are rather defensive about the importance of their calls and their right to conduct them anywhere? Prudie has discussed this before, and what has been decided is that many of these calls are performances, if not showing off, hence the volume level. Thoughtful people know it's an annoyance to others and deal accordingly. The others, alas, we are stuck with unless there are signs posted, in which case your best bet is to find someone with authority to whom to complain.