Baring the Soul (And Then Some)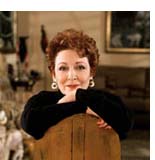 Listen  to Dear Prudence give advice on NPR's Day to Day.
Get "Dear Prudence" delivered to your inbox each week; click hereto sign up.Please send your questions for publication to prudence@slate.com. (Questions may be edited.)
Note: Prudie is so chastened by her lapse of judgment, leading to clearly rotten advice (in the Aug. 28 column regarding "Bride-To-Be," who wanted to ask for money instead of wedding gifts), that she will temporarily abandon the usual third-person form of address and express regret directly from Prudie's overseer.
I have not laid such an egg since the handicapped toilet imbroglio. For whatever reason, I was trying to be understanding and to validate the underlying logic of the future bride's argument. I do know, and have always known, that requests for cash at weddings are anathema to good taste and accepted etiquette. Readers tried to cushion the blow, however, by prefacing their messages with such remarks as: "I usually love and agree with your advice, but ..." "Your advice is usually terrific and delivered with wonderful zest, but ..." These kind phrases were followed by "No, Prudie! NOOOOO!!!!" "I cannot believe you are actually ADVOCATING people asking for cash in their WEDDING INVITATIONS." "A wedding is not a gift grab." "I have never written to an advice columnist before this, but your answer to "Bride-To-Be" was so terrible I had to comment." "This is nothing more than the woman shaking down her wedding guests for cash!" The word "tacky" appeared with some regularity.
There were also, you should know, letters from members of the Soprano family, so to speak, who complained that gifts of money are part of their tradition and they have never been comfortable with that custom being considered improper. Regionalism figured in, as well:
In this part of the country (downstate NY), cash gifts are the norm rather than the exception. I don't ever remember it not being this way. (I'm in my early 40s, so I've been to my share of weddings.) So maybe the rest of the country doesn't know that they're missing!
Because this is not an etiquette column, and I obviously am inclined toward making new protocols, there will be no more etiquette questions. We will return to infidelity, Internet porn, miserable mothers-in-law, hellish bosses, and jailbird boyfriends. Now back to business.
Dear Pru,
I've recently married and started attending my wife's church. As a regular at my church, formal dress (suit and tie) was the norm for me. Meanwhile, at my wife's church, it is casual dress (khakis and knits). I'm not a stick in the mud; however, I become tired of seeing people wearing clothes two sizes too big just barely hanging onto their rear ends. I think there should be a certain degree of honor and respect displayed at church. I am not interested in compromising. What say you?
Dear Sun,
Prudie will answer your question with one of her own: Who, exactly, do you suggest tell these people that certain parishioners are tired of seeing them in clothes "just barely hanging onto their rear ends"? The minister, perhaps? You? Prudie thinks that you should, by all means, wear a suit and tie to services if you feel it shows respect. And when you're praying, you might ask the good Lord to forgive those with no fashion sense who come into His house.
Dear Prudence,
I know my own thoughts on cohabitation before marriage, and it's the predictable Christian take. I'm trying not to be a spoilsport, however, as our daughter embarks upon cohabbing with the extremely good man she has been seeing for over two years. They are admirable in many ways, and I am so happy they found each other. In other words, I am all for the relationship; I'm just having a hard time seeing why they need to move in together now because they eventually plan to marry. I've tried to leave morality out of my discussions once I saw it was having no impact on my daughter—and it also brought her two sisters to her defense. Even my husband has gotten tired of hearing me. (I'm the bad guy right now.) So moving on beyond my narrow-mindedness, what IS cohabitation's effect on marriage? My therapist tells me one thing (if there is commitment on both of their parts, then it bodes well for a better marriage). My minister tells me another. (Because there is less commitment, there is less willingness to discuss serious subjects and even argue about them if necessary; cohabitants go on to have less success in eventual marriages.) What do YOU say?
—Hopelessly Imprudent and Out-of-Date Mom
Dear Hope,
In your perfectly proper world, people would not live together until they were married, thus following the advice of your minister. In the actual world, however, your therapist would win the day. Partly because of the number of people who are doing it, living together is no big whoop … and it is sometimes useful in one of two ways: It can show that two people cannot live together, and so they don't marry, or it can confirm that they, indeed, do belong together. Prudie can assure you that people find ways to have sex without paying the rent together. If the young couple can afford a dwelling together, do not feel that you are "sanctioning" a sexual relationship outside of marriage just because you do not raise the roof, no pun intended. Prudie thinks that is the crux of your concern.
Dear Prudence,
I don't even know where to start, so here goes. I met my husband five months after my divorce from my husband of more than a decade. (I realize now it was total rebound.) I married him after dating for six months. Everything appeared to be dreamy. I was completely honest with him from the start; he, on the other hand, lied about everything under the sun. I found out by accident I was wife No. 4, not No. 2. He was and still is up to his eyeballs in bad debts. He accuses me of setting him up when I find out things—as if his lies are my fault. I am seriously wondering if there is mental illness here. I gave up a GOOD JOBwhen we married, only to find out my role was to be a baby sitter for his kid. I don't know what to do. He has gotten me almost to the point of bankruptcy and trashed my vehicles. (His car was repossessed.) He comes off as a nice guy to my family, though mainly they are attached to his child. I never had children but always wanted them, although our sex life is nonexistent. Please, what should I do?
Dear Worn,
This must be extremely painful for you. To have been so misled and really injured in the bargain has to be a source of great agony. Prudie thinks you already know what to do, but she will recap for you so you'll know that your judgment is not faulty. Any man who "loses" two former wives from his history, is wallowing in debt, becomes accusatory about his own failings, louses up your career, ruins your finances, wrecks your cars, shows you no affection AND turns you into a nanny deserves to be cut loose. There is a possibility, because of the duplicity, that you may be able to get an annulment. But whatever it takes, get free of this man because he will not get better; he will get worse. Perhaps you may be able to resume your old life. But even if you can't, being on your own will be waaay superior to things as they are now. This was an expensive lesson, but it's never too late to bury your mistakes … so to speak.
Dear Prudence,
I am an admitted snooper. I snoop through my husband's things and e-mails. At first it started because he travels so much for his work and came home with very few details of his travels. In the past I discovered e-mail conversations with women and phone numbers. The conversations were overly flirtatious to say the least. He says it means nothing, and he isn't doing anything that is harmful to me. Recently I found a condom in his belongings. He swears it is not his and has no idea how it got there. He even thought I possibly planted it there to try and catch him in a lie. Needless to say, our marriage is in jeopardy. I know that I have a basic issue with being able to trust—hence the snooping. What if I'm wrong, though? What if the condom is his? Am I an idiot if I stay in this relationship? I'm at a loss.
Dear Hope,
Is your husband a screenwriter? Prudie asks because it was certainly creative of him, on the occasion of your finding the ownerless condom, to suggest that YOU put it there to make trouble for him. Prudie is going to go for broke and suggest that when a condom is found in a man's clothes, or in his belongings, it is a sure bet that it is his … not the neighbor's, not his wife's, not a co-worker's. Having no wish to call you an idiot, Prudie would say this: Flirtatious e-mails, orphan condoms, and business trips generating nothing to talk about strongly suggest a cheatin' heart, with perhaps some other body parts joining in. What you need to decide is whether you're willing to put up with that and a man who tells you it all means nothing.