Just How Long Can People Live?
It's one of the juiciest debates in science.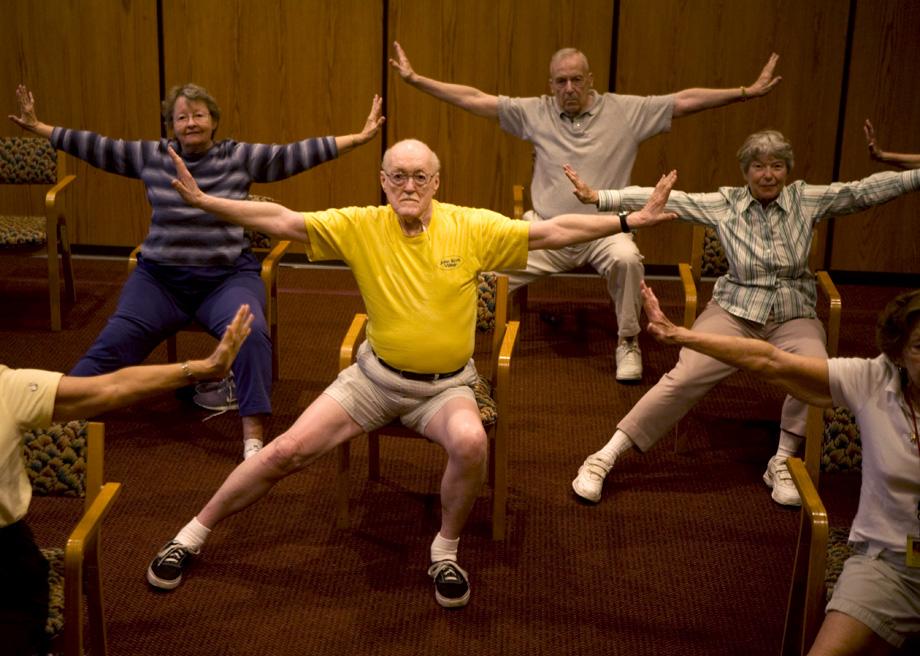 Read the rest of Laura Helmuth's series on longevity.

There's an oddly persistent myth that people have always had a good chance of living to a ripe old age if they could just survive childhood. Socrates was old, after all, and what about Ben Franklin? It's true that infants and children were once more likely to die than people of any other ages. Eliminating many of the deadly diseases of childhood gave the biggest boost to our average life expectancy as it doubled in the past 150 years. But children aren't the only ones who are less likely to die than they were in the past. At every age, even older than 100, people are more likely to survive the next year than they were at any other time in human history.
Why has life expectancy continued to go up steadily over the past several decades? And what's in store for us: Will we continue to live for more and more years than ever before?
Public health measures get the credit for most of the increase in life expectancy that happened from the mid-1800s to mid-1900s. Clean water, safe food, comfortable housing, and a healthy respect for germs made the world a completely different place.
If you look at the top causes of death in the United States in 1900 and 2010, you might think you're examining data from two entirely different species. In 1900, we died of tuberculosis, gastrointestinal infections, and diphtheria. In 2010, none of those diseases made it into the top 10. Take a tour of this interactive to see how death rates changed over the course of the past century. (The spike in 1918-1919 was caused by the Spanish flu, the worst pandemic in history.) While infectious diseases plummeted over the course of the 20th century, cancer and heart disease shot up.
Heart disease isn't a new invention. Egyptian mummies show evidence of atherosclerosis. But it and cancer were masked by other diseases that killed people before they got old enough to die of a stroke.
Because heart disease is such a killer, anything that reduces its incidence or treats it can save a lot of lives and boost our overall average life expectancy. The death rate from heart disease (adjusting for age, since there are more and more older people in the population) was cut in half between 1980 and 2000. That's a screaming success for public health and biomedicine. Who gets the credit? About half of the credit goes to medical treatments (statins, aspirin, heart surgery), and the other half goes to reductions in risk factors such as high blood pressure, smoking, and eating red meat. More good news is that some risk factors, including high cholesterol, are continuing to drop.
Heart disease is still a horribly common way to die, and it's hard to appreciate the number of deaths that didn't happen. But you probably have loved ones who are alive today because careful epidemiological studies identified risk factors for heart disease and medical researchers found effective treatments.
My great-great-grandmother died at age 57, probably of a heart attack. My great-grandmother died at age 67 of a stroke. My grandmother takes medication for high blood pressure and high cholesterol. She will celebrate her 90th birthday next week. She is the first person in her family to live long enough to see a great-grandchild. Preventing and treating heart disease is a huge unsung victory of modern times.
Deaths from many kinds of cancer also decreased during the past few decades. Cancer isn't a single disease, and it won't be eliminated anytime soon, foolish talk from George W. Bush's head of the National Cancer Institute aside. But researchers and clinicians are making steady progress at identifying and treating most forms of the disease. Long-term survival rates are up. In 1975, about half of all cancer patients lived for five more years. Now the rate is two-thirds.
Even more important than treatment, though, is prevention. The reduction in smoking rates gets credit for much of the decrease in incidence of heart disease and cancer, especially lung cancer, which is by far the most common cause of cancer deaths. Smoking bans are lifesavers, too—fewer people are dying of heart attacks, stroke, or lung disease due to secondhand smoke now that it's not stinking up all our restaurants, offices, and airplanes.
Controlling air pollution has been a big lifesaver in the United States. In 1948, a noxious smog choked Donora, Pa., killing 20 people and sickening half of the population of 14,000. In 1952, a great smog in London killed at least 4,000 people. Air pollution provokes heart attacks and asthma attacks and increases the risk of lung cancer, heart disease, bronchitis, and other diseases. The Clean Air Act was passed in 1970 and has been revised several times with stricter limits on pollutants. The law has led to great improvements in public health: It prevented 160,000 premature deaths in 2010. You can even see the mountains outside Los Angeles now, which you couldn't do in 1968. Air pollution is still a big killer in the developing world, however, and is blamed for more deaths worldwide than high cholesterol.
Fewer women die in childbirth—although it took a shamefully long time for the maternal mortality rate to decrease. Safe and effective birth control has saved women from dying in unwanted pregnancies. Improved delivery practices cut death rates from infection, hemorrhage, and other complications. And continuing improvements to neonatal care mean that more infants and mothers survive the dangers of childbirth.