Pepper
In the summer of 1965, a female Dalmatian was stolen from a farm in Pennsylvania. Her story changed America.
That money was feeding a biomedical research establishment with an insatiable need for live animal subjects. To fill the empty cages in Bethesda, Md., and elsewhere, the NSMR lobbied for the enactment of "pound seizure" laws, allowing the forcible appropriation for research of any unclaimed strays that would otherwise be put to death. The first pound seizure laws were passed by the Minnesota Legislature in 1948, and many more followed. New York's Hatch-Metcalf Act allowed the seizure of cats and dogs not only from municipal pounds but from any private shelters holding government contracts.
These government incursions—and the rapid growth of the NIH—inflamed both animal-welfare activists and right-wing radicals. The two groups shared a deep suspicion of modern science and the growing power of technocrats in Washington. William Randolph Hearst straddled whatever line might have separated them, speaking out against animal research and warning his readers against New Deal bureaucracy and liberal academia. The anti-vivisection movement at large had at least incidental sympathies during this postwar era, with the reactionary (and sometimes anti-Semitic) campaigns against fluoridation and the polio vaccine.
(The same right-wing rhetoric was also marshaled against the animal activists, who were attacked for being Communists or worse—Hitler and Mussolini were well-known vegetarians. A 1950 editorial from the Los Angeles Times growled that "the fanatics who oppose animal experimentation for sentimental reasons are being joined, and in some part led, by Communists and Communist sympathizers interested in sabotaging national defense.")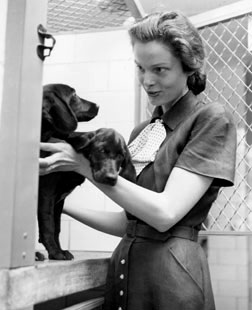 Meanwhile, the burgeoning animal rights community gave rise to a Python-esque set of rival factions. The pound-seizure bills divided the moderates of the American Society for the Prevention of Cruelty to Animals, who were content to let scientists use unwanted strays in place of purpose-bred animals, from the hard-liners in the National Anti-Vivisection Society, who were opposed to any animal research whatsoever. In 1951, D.C. activist Christine Stevens formed the Animal Welfare Institute with the express purpose of charting a "middle course" on animal research; she supported the use of pound animals but only for acute experiments under full anesthesia. Three years later, a dispute over whether and how to address pound seizure broke up the American Humane Association, with a dissident faction going on to become the Humane Society of the United States. That group was itself divided in 1959, when one founder departed to form the Catholic Society for Animal Welfare.
The National Society for Medical Research continued its lobbying efforts and red-baiting publicity campaigns throughout the 1950s, but despite its divisions the animal-welfare movement—like other progressive causes of the time—was growing in strength. By the time the society gave Ruff its silver collar in New York, Christine Stevens and the rest of the dog lovers were ready to make their push in Congress.
The beagles in the basement were kept there by the hundreds, locked in cages 2.5 feet wide and 3 feet long. In November 1959, just a month before Ruff's photo shoot, nationally syndicated journalist Ann Cottrell Free published her first account of the animal quarters at the South Building of the Department of Agriculture, where government scientists tested food dyes on animals that were deprived of exercise for years at a time. "Hundreds of dogs flung themselves against the bars of their cages, piled tier on tier," she wrote. "They were barking, screaming, whining, mute—and drooped their heads in the dark corners. Others circled ceaselessly in their cages."
The revelation that dogs—adorable beagles!—were being so cruelly mistreated just a 20-minute stroll down Independence Avenue from the Capitol Building had an immediate impact. Free distributed her articles to key members of the Senate appropriations committee, and Congress soon delivered $100,000 for new animal quarters in Beltsville, Md. During the same congressional session, Sen. John Cooper introduced the first comprehensive federal bill to protect laboratory animals.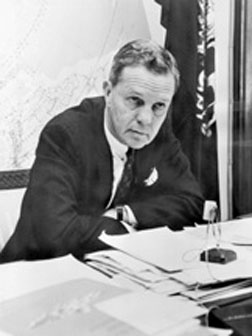 Prohibitions against cruelty to animals had been on the books of every state in the union (plus Alaska and Hawaii) since the start of World War I, but most of these were based on a New York statute from 1867, drafted by the gentleman activist and founder of the ASPCA, Henry Bergh. That law, and many of those that followed, made a point of excluding animals subject to "properly conducted scientific experiments or investigations."
Cooper's 1960 bill would have established animal-care standards for any facility receiving federal research grants. Authored by Abe Fortas (a few years before he was named to the Supreme Court), the proposal drew heavily from the United Kingdom's Cruelty to Animals Act of 1876, which required that all users of laboratory animals register with the government and make annual reports of their research. An additional certification was required for anyone who wanted to perform painful experiments and yet another for painful work with dogs or cats.
Those terms may seem rather modest by today's standards, but in 1960 they set off a long debate over the extent to which scientific progress had been retarded by the laws in Britain. Indignant testimonials from British scientists were read before Congress, and the results of British surveys were published in the New York Times. American researchers attributed their extraordinary breakthroughs in open-heart and thoracic surgery to liberal policies on the use of dogs, and the Brits countered that they had, in fact, received more Nobel Prizes for Physiology or Medicine than the Yanks, per capita.