Synesthesia Sells
Marketers are using colors, scents, sounds, and other sensations to manipulate buyers.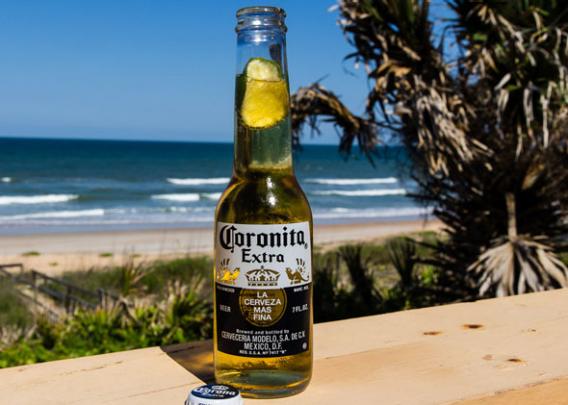 Laura Spinney: How are marketers exploiting our senses in new ways?
David Howes: We're seeing a rise in multisensory marketing, whereby more of the senses—sometimes all five simultaneously—are recruited to sell a product. Hotel chains have signature scents; Starbucks has soundtracks to complement the flavor of its coffee. In the past most marketing passed through the aural and visual channels, and the other senses were neglected. Now the idea is that, with so much competition for consumers' attention, no sense should be left unturned.
LS: In what ways do our senses overlap in our experiences of consumer goods?
DH: It's about associations. Over time, for example, people came to associate the particular shade of blue used by Tiffany's jewelers with luxury. Likewise, in the United Kingdom, purple sells chocolate because those who have grown up around Cadbury's Dairy Milk bars associate the color with gustatory pleasure.
Another example is Corona beer. A study by my team indicated that its popularity among women has to do with the fact that Corona is considered light. It's not technically a light beer, but it comes in a tall, clear bottle and is the color of sunshine. We have a name for such cross-sensory associations: synesthesia.
LS: By synesthesia, do you mean the rare neurological condition in which sensory pathways are linked, so people might taste shapes or associate letters with specific colors?
DH: That's how it is usually described, but synesthesia also has cultural manifestations. From a marketing point of view, those are the most interesting. In "pure" synesthetes—those with the neurological condition—the sensory connections tend to be highly idiosyncratic, differing between individuals. Cultural associations, on the other hand, are shared by populations.
LS: What are examples of cultural synesthesia?
DH: In China, the color white is often identified with a harsh, foul odor. In the West, white is usually identified with soft, sweet smells.
Such cultural associations can change over time. Mint was perceived as heating and drying in Western cultures prior to the modern era; now it's more likely to be perceived as cooling and refreshing. And some associations may be universal. To take a well-documented example, most people would say that the word "maluma" sounds like a curvy shape, while "takete" sounds like a sharp-edged one.
LS: To some extent, haven't marketers always exploited these types of associations?
DH: In the past, marketers may have hit on successful combinations intuitively or by chance. So this showed up in slogans such as "Taste the rainbow" for Skittles sweets or "Hear the big picture," the tagline for Canada's national radio broadcaster. The idea was simply to catch people's attention by presenting them with a logical conundrum.
Later, sensory stimuli were combined in culturally relevant ways. An example is the U.S. dairy producers' "Got milk?" poster campaign, which depicts celebrities with milk mustaches. In 2006 a twist was added when the scent of cookies was diffused in bus shelters in San Francisco where posters were displayed, to capitalize on the milk-cookie association in American culture.
LS: So this strategy is becoming more deliberate?
DH: These associations are now being investigated more systematically. Marketers want to know why they work. Sometimes this happens retrospectively. To investigate why Corona was popular among women, for instance, we hung out in bars, entered into casual conversations and paid close attention to people's gestures as well as their words. We noticed that women often rubbed their thumb and forefingers together when speaking of what they liked about Corona. This suggested fineness, delicacy. Our research suggested that their preference was down to shape and color.