First Lost, Then Murdered
Melissa moved to New York to cut hair. Then she became a prostitute. Then she was gone.
The following is an excerpt from Lost Girls: An Unsolved American Mystery by Robert Kolker, out now from HarperCollins.

The girls grab at the arms or shoulders first. It's best to start by touching these guys. They've spent all night at a strip club, where the women can't go too far.
Hey, sweetie, what's your name? Where are you from?
They answer: Oh, I'm just visiting … This is my vacation … I just came here on business. They're almost always from out of town.
Really? Yeah? Would you like a nice massage? Hot towels? Lotion?
Sometimes they're interested. Sometimes they're disgusted. Sometimes they smile. Some guys play along smugly: "Oh, but why do I have to pay when I can give you the best night of your life?" Melissa and Kritzia would look at them and be like, "Oh, please, fuck you."
But some guys get excited. That's when you say you'll give them a blowjob. Then you touch them again. Then you make the deal.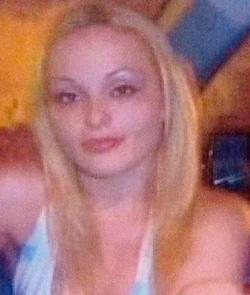 Kritzia Lugo was small and round, with lush lips and big eyes and a gift for gab. In Times Square, she was known as Mariah, a salute to her idol, Mariah Carey. Melissa Barthelemy was known as Chloe. Friday and Saturday nights were slow, too many families clogging up the sidewalks. But almost every other night, Melissa and Kritzia would hang outside Lace, the strip club on Seventh Avenue north of 48th Street—Melissa with a cigarette and Kritzia with some weed; their pimps, Blaze and Mel, standing a safe distance away, across the street or around the corner—waiting for men to come out.
In the new New York—after Mayors Rudy Giuliani and Michael Bloomberg helped make over the porn palaces into a family­friendly tourist hub—the escorts and their pimps have to be discreet. The girls dress a little more modestly. They're a little quieter. They walk longer lengths up and down the block so that, technically, they can't be accused of loitering. The pimps are still there, but at a remove, able to watch the girls work and to bolt if need be.
Times Square at 3 a.m. is a complicated place: volatile and dangerous but also, in its way, like any other workplace, with protocols and procedures and intrastaff dramas. The McDonald's on Broadway, south of 47th, is like the company commissary. Melissa knew that many of the drunkest guys stumbling out of the strip clubs ended up there. Around the corner, on 47th between Sixth and Seventh avenues, is the break room: a tiny open-air public plaza with a few metal tables and chairs and some slate decor. The girls call it the Batcave. One time Melissa braided Kritzia's hair while they sat there talking, helping her tighten her extensions and curl them at the bottom with a curling iron. Melissa often boasted about her beauty-school training, like a physician boasting about medical school, and then she'd laugh and threaten to cover Kritzia's head with bald spots, chasing her around the Batcave with the curling iron.
When she first saw Melissa in Times Square sometime in 2006, Kritzia didn't talk to her. This skinny white girl, always laughing at something. What's so funny to you? Kritzia thought. But when Kritzia stared her down, Melissa gave as well as she got. That broke the spell, and they became close friends, sharing the same irreverence and attitude. Then Kritzia saw the risks Melissa took—she'd go with anyone who would rent a room—and she thought that Melissa wasn't built to last, not even a year.
Melissa proved her wrong. She was in New York for three years, until 2009. When Kritzia heard that Melissa had family in Buffalo, N.Y., ready and waiting to take her home, she wondered why she was here at all. Melissa would say only, "I'm here because I want to be here." In those moments, Kritzia thought maybe she and Melissa weren't such kindred spirits.
Melissa Barthelemy was brought up in Buffalo's Kensington-Bailey neighborhood—a neglected part of town that long ago housed a state university campus but crumbled after it closed, becoming a refuge for street gangs. Her family was one of a few white working-class holdouts; her mother, Lynn, was 16 when Melissa was born. As a little girl, she was brash and outspoken and, despite her pixie looks, formidable—quick to shout down someone twice her size just for looking at her the wrong way. Self-defense was a necessary life skill in Kensington-Bailey, and when Melissa's assertive side first showed itself in elementary school, Lynn's only rule for Melissa was not to hit first.
Melissa spent a few years as a teenager in Texas with her father and stepmother but returned to Buffalo to finish high school. She wanted to be a hair stylist. Melissa talked about watching Lynn work so hard as a single mom and how that had affected her. She said she didn't plan on getting married or having kids until she was 35. "I want to take care of you and give you things you never had," Melissa told her mother. "I want to walk into a store and not worry about a price tag. If I like it, I want to buy it."
There's a home video of Melissa beaming at her beauty-school graduation ceremony. When the time came for her to cash in on all her work, though, the best job she could find was at Supercuts. At the location in Williamsville, N.Y., a northeast suburb of Buffalo, she had to sit at a mall for two hours every night after closing just to catch a bus home.
In 2006, Melissa and her boyfriend Jordan took their first trip to New York City. "Jordan's uncle owns a recording studio," Melissa told Lynn, who did not like Jordan. They came back a few days later, then turned around and went to New York a few weeks after that. Upon her return, Melissa announced that she and Jordan were going to move there.
"I met this guy," Melissa said. His name was Johnny Terry. He had offered her a job, she said, cutting hair in a barbershop.
Lynn tried to talk her out of it, but she'd been in this place with Melissa before and had less influence on her now. Part of Lynn felt defeated, as if everything she'd done to stop this from happening had been in vain. She felt like she had seen this moment coming all along. So her protests were perfunctory, thin. "Are you sure? It's not as easy as you think. The rent is high. It's so far away."
The conversation was over before it started. "I can handle it," Melissa said. "The guy has a place set up for me."