DoubleX Gabfest: The Rah Rah Rah Edition
Listen to Slate's show about Title IX and college sports, Obama and his mother, and the state of the modern princess on the eve of the royal wedding.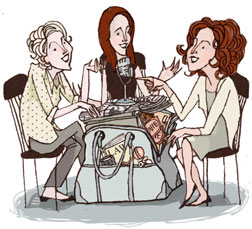 To listen to the DoubleX Gabfest, click the arrow on the player below:
The DoubleX weekly "coffee talk" endorsements:
Jessica Grose is thoroughly enjoying the underrated sitcom Happy Endings, about a group of friends dealing with the breakup of two of their core members. Former Saturday Night Live castmate Casey Wilson is really funny on the show, which is quietly the best new comedy on TV.
Hanna Rosin praises the acting skills of Joel Kinnaman, who plays the riveting Det. Stephen Holder on The Killing.
Here are some links to other things we discussed this week: