DoubleX Gabfest: The Fried Kitty Edition
Our editors discuss the No Taxpayer Funding for Abortion Act, shaken baby syndrome and The Roommate.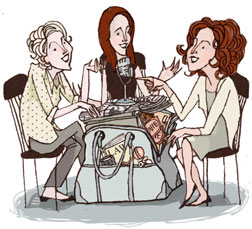 To listen to the DoubleX Gabfest, click the arrow on the player below.
Advertisement

The DoubleX weekly "coffee talk" endorsements:
Jessica Grose thinks you should be watching the second season of the Kentucky-based crime show Justified on FX, if only for star Timothy Olyphant's abdominal muscles. She also recommends the Rye Rye remix of Miley Cyrus' " Party in the USA" because Rye Rye is her new hero.
Here are some links to the things we discussed this week:
The video of Lila Rose's Planned Parenthood sting operation:
TODAY IN SLATE
Foreigners
More Than Scottish Pride
Scotland's referendum isn't about nationalism. It's about a system that failed, and a new generation looking to take a chance on itself.