DoubleX Gabfest: The Fried Kitty Edition
Our editors discuss the No Taxpayer Funding for Abortion Act, shaken baby syndrome and The Roommate.
Posted Thursday, Feb. 10, 2011, at 10:53 AM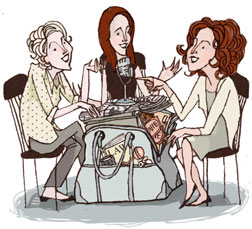 MYSLATE
Hanna Rosin is the author of The End of Men, a co-founder of Slate's DoubleX and a senior editor at the Atlantic. She can be reached at hanna.rosin@gmail.com. Follow her on Twitter or Facebook or visit her website.

Jessica Grose is the author of the novel Sad Desk Salad, co-author of Love-Mom, and a regular Slate contributor.

Nina Shen Rastogi is a writer and editor, and is also the vice president for content at Figment.