DoubleX Gabfest: The Beauty Queen to the White House Edition
Our editors discuss the new Miss America's political ambition, "Darwin's Rape Whistle" in Slate, and A Strange Stirring, a new book about the Feminine Mystique by Stephanie Coontz.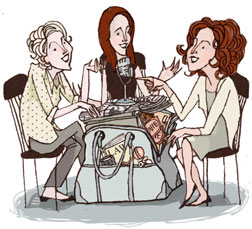 To listen to the DoubleX Gabfest, click the arrow on the player below.
In this week's gabfest, DoubleX founding editor Hanna Rosin, managing editor Jessica Grose, and Slate's Nina Shen Rastogi discuss the newly crowned Miss America, Teresa Scanlan, her home-schooled, evangelical background, and her dream of becoming president, the controversial article in Slate by Jesse Bering, "Darwin's Rape Whistle," which argues that women have evolved to protect themselves from rape, and A Strange Stirring the new book by Stephanie Coontz about the impact of Betty Friedan's The Feminine Mystique.
Watch Teresa Scanlan's response to a question about Wikileaks here
The DoubleX Weekly "coffee talk" endorsements:
Hanna Rosin recommends the Amy Poehler sitcom Parks & Recreation, which returns to prime time tonight.
Nina Shen Rastogi praises Catfish (now available from Time Warner via On-Demand) the provocative documentary about a Facebook correspondence that turns fascinating. 
Here are some links to the things we discussed this week: