Beckham's Bod and Clint's Politics
Slate staffers chat with readers about this year's Super Bowl commercials.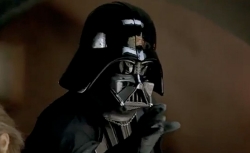 Ad Report Card columnist Seth Stevenson and Slate culture editor John Swansburg were on our Facebook page on Monday to chat with readers about this year's Super Bowl commercials. They were joined by Slate editor David Plotz and senior editor Dan Kois. The following transcript of the discussion has been edited for length and clarity.
Seth Stevenson: Hi everyone! John and I are here and ready to chat.
John Swansburg: Hi, I'm Slate's Culture Editor. Looking forward to taking my mind off of the Patriots by talking about the Super Bowl ads with you all. And with the maestro, Seth Stevenson.
Sandee Molenda: Hands down, Beckham's H & M ad was my favorite... for once it was nice to see that advertisers realize women watch football and we don't want to see Go Daddy commercials ad museum. My second fav was Clint Eastwood... nice seeing a Republican giving kudos to the President for helping to save the auto industry.
Chuck Kallenbach: Are you saying that the Clint Eastwood commercial wasn't for the Democrats? Halftime indeed!
Seth Stevenson: But isn't Clint a Republican? Interesting, because the ad did in some ways play like a spot for the Obama campaign. Morning in America-esque, favoring the incumbent at the helm of a turnaround.
Patrick Jean: Clint Eastwood's rah-rah speech failed to mention that Chrysler, for whom he was whoring, took a taxpayer-funded bailout.
John Swansburg: The politics of the Eastwood ad honestly didn't really hit me at first. I was worrying about the fact that the American experience is already halfway over. Though 450 some odd years ain't bad, I guess.
Cliff Shaw: I thought it was tasteless and very arrogant on the Obama / Biden team.
Jane Meyers: Setting aside the politics, I thought Eastwood's commercial was pretty good.
Delroy Baugh: Clint may not be a democrat but he is also not an idiot! He knows that the current state of the Republican Party is a mess. I think that his commercial was a very effective re-elect Obama ad and, except for the Fiat ad, was the best half-time commercial.
Rebecca Sha: I guess a registered Republican got it right this time. Clint for president!
Christine Bailey Whitely: First, Clint is a Republican. Second, Chrysler received a bail-out. Third, Fiat now owns Chrysler. I don't think it was a tip of the hat. Great spot, though.
Kerry Ballard: I think Chrysler's with Eminem was the best last year and Eastwood was the best this year. There is an element of real in those ads. They did not sugar coat what Detroit looks like or how tough it will be to build our way back. They're also not afraid to say we're succeeding despite far too many who wrote Detroit off just a few years ago.
Seth Stevenson: Agree, the Chrysler ads were my favorites the past two years. Imported From Detroit is an inspired tagline. And everyone loves a gritty optimist. We want to believe the US economy is turning around, and Chrysler has managed to entwine its brand with that shared hope.
Valerie Street: Don't think the Eastwood/Chrysler ad was in any way a nod to Obama or the Democratic campaign for anything. That's over-thinking things in a very unattractive, neurotic sort of way. It was just a good commercial, and a nod to AMERICA. Karl Rove kinda' needs to chill.
Faraz Hussain: I don't get all the hype for the Eastwood ad. How low are manufacturing industry standards that they celebrate ability to manufacture 100+ year old technology? What next, bailouts for the horse-carriage industry and a Super Bowl ad next year celebrating its revival?
Paul Hoogeveen: The ads? Dull, boring, pointless. Kind of like the Patriots' defense.
Seth Stevenson: Are you kidding, the Patriots defense was a non-stop thrill ride! Never a dull moment. Kyle Arrington is as unpredictable an entertainer as Lady Gaga.
Nariko Ott: They are advertisements and therefore have no artistic merit.
Kate Rhodes Burrows: Getting really tired of all the nonsense regarding the ball game, the commercials and how old or young Madonna looks. Enough please.
Angela Sumner: I took a break to read up more on Ron Paul, actually.
Seth Stevenson: Lot of haters in here. I think there are ads with artistic merit. Of course, they undercut themselves when they flash, say, a toothpaste logo at the end. But ads have provided some remarkable audio/visual moments over the years. Flecks of art, if not gobs of it.
Seth Stevenson: A lot more than the Mayans are giving us.
Nora Merhar: Sooo... I liked the Samsung ad with The Darkness—it was obvious where the commercial was going, and then Justin Hawkins showed up, SURPRISE! Doesn't hurt that that's one of my favorite songs.
Seth Stevenson: Love The Darkness. But is it good marketing strategy to remind everyone that your competitor's product is so good, people stand in block-circling lines for it?
Nora Merhar: Well, it reminds me what simps people are to stand in block-circling lines for an electronic device. So there is a segment there that Samsung can talk to (i.e., people like me who think people who stand in block-circling lines for a phone are simps...)
Seth Stevenson: I hear you. But do people still have to stand in line for an iPhone 4s? I think I could get one tomorrow. And: stylus??
Nora Merhar: Stylus—good point, although it could be useful for taking credit cards using one of those CC reader apps. Bottom line for me, though, was that the ad got me interested in the product, and I remembered it. And since I am already overdue for a new phone (mine is ancient by electronics standards) that ad might have been the most effective one last night for me.
John Swansburg: Am I the only person who kind of liked the G.E. turbines ad? I admired the goofy gumption of linking turbines and beer. So silly, but they went for it.
John Swansburg: Other things you presumably can't make without power: Preparation H, AK-47s.
David Plotz: As a father, I was highly dismayed by the egregious GoDaddy ads. The teleflora ad, also appalling in its "give flowers, get laid" message, was too subtle for my kids.
Seth Stevenson: How did your kids interpret the ad? If you order flowers, they come with a sexy lady?